How Do I Transfer Money from PayMaya to GCash?
 In today's digital age, the convenience of transferring money between different mobile payment platforms has become an essential aspect of our daily lives.
Two prominent platforms in the Philippines, PayMaya and GCash, offer users a quick and secure way to send and receive funds electronically.
This article aims to explore the process of transferring money from PayMaya to GCash, highlighting the steps involved, potential fees, and the benefits of this seamless financial transaction.
Understanding PayMaya and GCash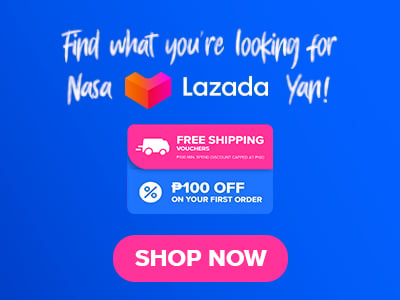 PayMaya and GCash are leading mobile payment platforms in the Philippines, both offering various services and features to users.
PayMaya is a mobile wallet that allows users to send money, pay bills, purchase goods and services online or in-store, and withdraw cash from ATMs.
GCash, on the other hand, provides similar functionalities, including bills payment, mobile prepaid load purchase, online shopping, and money transfers.
Both platforms are widely accepted by numerous merchants and establishments, making them convenient options for everyday financial transactions.
Linking PayMaya and GCash
To initiate a money transfer from PayMaya to GCash, you need to link your accounts.
The process is relatively straightforward and can be completed within minutes.
Firstly, you must ensure you have both a PayMaya and GCash account. Then, you can link their PayMaya account to GCash by accessing the GCash app and selecting "Link with PayMaya" under the "My Linked Accounts" section.
You will be prompted to enter their PayMaya mobile number and verification code to successfully link the accounts. Once the accounts are linked, you can now proceed with transferring funds from PayMaya to GCash.
Transferring Money from PayMaya to GCash
Transferring money from PayMaya to GCash is a seamless process that can be completed through the GCash app. You need to open the GCash app on your mobile devices and log in to your GCash accounts.
Within the app, select the "Bank Transfer" option and then choose PayMaya as the source of funds.
Next, you need to enter the desired amount to transfer and provide the PayMaya mobile number of the recepient.
After confirming the details, you can proceed with the transaction, and the funds will be transferred from the PayMaya account to their GCash wallet. The transaction is typically processed instantaneously or within a few minutes, ensuring a swift and hassle-free experience.
Fees and Limits
It is essential to consider any applicable fees and transaction limits when transferring money from PayMaya to GCash. As of the time of writing, transferring funds from PayMaya to GCash is free of charge. However, it is advisable to check for any updated information regarding fees as they may vary over time.
Similarly, users should be aware of the transaction limits imposed by both PayMaya and GCash. These limits may include daily, weekly, or monthly caps on the amount that can be transferred. By understanding the fees and limits, users can plan their transactions accordingly and avoid any inconveniences.
What are the Benefits of Transferring Money from PayMaya to GCash?
Transferring money from PayMaya to GCash offers several advantages to users. Firstly, it provides increased flexibility, allowing users to access their funds across both platforms. This flexibility enables individuals to take advantage of the unique features and services offered by each platform. For instance, users may use PayMaya for online shopping or bill payments, while relying on GCash for peer-to-peer transactions or payments at partner merchants.
Security and Convenience
Transferring money from PayMaya to GCash is a secure transaction that leverages advanced encryption and authentication protocols. Both platforms prioritize the privacy and safety of user information, employing robust security measures to safeguard against unauthorized access and fraudulent activities. By utilizing these trusted platforms, users can transfer money with confidence, knowing that their financial data is protected.
Accessibility and Widely Accepted Platforms
PayMaya and GCash have established themselves as widely accepted payment platforms across the Philippines. Both platforms have an extensive network of partner merchants, enabling users to utilize their funds for various transactions.
From retail stores and online shops to utility bill payments and transportation services, PayMaya and GCash have collaborated with numerous establishments to provide you with convenient payment options. This accessibility empowers people to use their funds effortlessly and enjoy a cashless lifestyle.
Continuous Innovation and Enhanced Features
As the competition between PayMaya and GCash intensifies, both platforms strive to offer innovative features and enhanced functionalities to attract and retain users.
This constant drive for improvement leads to a better user experience and increased convenience. Users can expect regular updates and additions to the platforms, such as new payment options, loyalty programs, and partnerships with various businesses.
These continuous innovations further enhance the value proposition of transferring money between PayMaya and GCash, ensuring that users have access to the latest advancements in mobile payment technology.
Customer Support and Assistance
Both PayMaya and GCash provide comprehensive customer support to assist users with any inquiries or concerns related to transferring money between the platforms.
Users can reach out to the customer support teams via various channels, including phone, email, or live chat. These support channels ensure that users receive prompt assistance and guidance throughout the transfer process.
Whether it's a technical issue, a transaction discrepancy, or general questions about the transfer, the dedicated customer support teams are available to provide resolutions and address user concerns effectively.
Transfer Limitations and Considerations
While transferring money from PayMaya to GCash offers convenience and flexibility, it's important to be aware of certain limitations and considerations. Both platforms may impose limits on the amount of money that can be transferred within a specified period. These limits are typically in place to comply with regulatory requirements and prevent fraudulent activities. Users should familiarize themselves with these limitations and plan their transfers accordingly.
GCash and PayMaya Transfers
In conclusion, transferring money from PayMaya to GCash provides users with a seamless and convenient financial transaction. With the ability to link accounts, transfer funds securely, and enjoy the benefits of two leading payment platforms, users have the flexibility to manage their finances efficiently.
Moreover, the accessibility, security, and continuous innovation offered by PayMaya and GCash contribute to a cashless society and pave the way for a future of digital financial transactions. Whether it's for personal use, business transactions, or everyday expenses, transferring money between PayMaya and GCash has become an integral part of the modern financial landscape in the Philippines.
Read More:
How Do I Create a PayMaya Account?