How to pay police clearance via GCash
Pay police clearance via GCash? How is it possible? Is it even really possible to pay for such transactions like this using Gcash? With all of these questions that you might be thinking right now, let us all together figure out if it is really possible to pay your police clearance via GCash and what are the steps to follow to be able to do it.
But, first, if you still haven't known, GCash does really offer a lot of features and options to pay for such transactions–even those transactions that you will be really shocked of that you can pay for via GCash.
So, if you are currently looking for a new job or just need a police clearance for personal matters, GCash is the key for you to get your police clearance paid to and you do not need to go to the municipal or city halls anymore as GCash already has this feature. So, basically, it is a yes; you can pay your police clearance via GCash.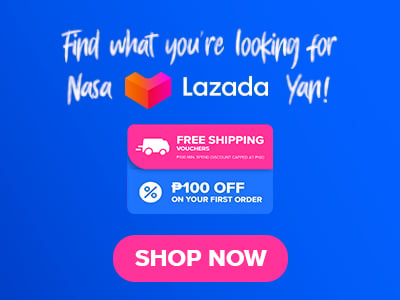 With that being said, if you are interested in finding out how to pay for a police clearance using GCash, be sure to read this post in its entirety. It has all relevant details in it.
Pay Police Clearance via GCash
If you wish to pay your police clearance via GCash to avoid such hassle going to the municipal or city hall, we got you! Listed below are the basic steps you need to follow to be able to successfully pay your police clearance via GCash.
Go to the National Police Clearance's official website and log in into your account.
Once successfully logged in, click the "Clearance Application".
Scroll down through the payment channel and other personal information and if all the details don't need to be changed anymore, just click the "Click here to Pay for more payment option".
You will now be able to see the payment details and the payment mode. As you click the "Payment Mode" just choose the "Cah Payment"
Accomplish the captcha challenge as this is for security purposes.
Agree to the terms and conditions and click "Continue".
After that, you will be directed to the "MYEG PH PAYMENT GATEWAY" where you can choose your payment method.
Scroll down and click the "Cebuana Lhuillier" payment option and just click "Proceed".
As you proceed, you will now get the payment instructions where you will be able to see the Reference Number.
Copy your Reference Number and straightly go to your GCash account.
As you open your GCash account, click the "Bills" and search for Dragonpay.
As you click the Dragonpay biller, there you can already paste your Reference Number and where you will input the amount you will be paying. Take note that the police clearance itself costs PHP 150.00 and an additional fee of PHP 30.00 for the convenience fee. So, in total, you will need to input PHP 180.00 for the amount.
After this, just put your contact number and valid email address. And that's it! You've successfully paid your police clearance.
To verify your payment, just go to the email address that you've inputted and wait for the payment confirmation that Dragonpay will be sending. This will only take for only a few minutes right after your payment. .
Conclusion
Applications for police clearance are far more effective now than they were in the past, isn't it? The new online application method makes transactions easier and quicker, which makes it very convenient for all Filipinos, especially to those who are really too busy to go outside to pay for their police clearance.
Therefore, we hope you will be considering all the easy steps that we've provided to successfully obtain police clearance online and submit all of your necessary and important documents to the job that you might be applying for and to any of your personal matters.