What Are the Stunning Tourist Spots in La Union?
La Union is a stunning Philippine province located on the northern coast of Luzon Island, and it's home to some of the most breathtaking tourist destinations in Southeast Asia. From pristine beaches to picturesque mountain ranges, La Union boasts diverse landscapes that will take your breath away.
On top of that, its vibrant culture – infused with various influences from around the region – makes it one of the most unique spots any traveler could hope for. Whether you're looking for thrills or simply to soak up someplace special – exploring what this captivating location has to offer can lead down an adventure-filled path full of surprises!
Find out more about these amazing landmarks as we explore What Are The Stunning Tourist Spots In La Union?
Must-Visit Places in La Union
Pristine Beaches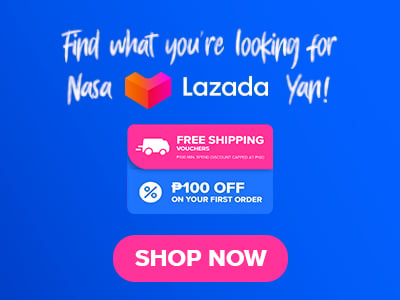 La Union boasts some of the most picturesque beaches in the Philippines. The golden sands of San Juan Beach are legendary among surfers worldwide. With its consistent waves and laid-back atmosphere, it has earned the moniker "Surfing Capital of the North." For those seeking a more tranquil experience, the secluded Pebble Beach offers a serene escape from the hustle and bustle of city life. The gentle lapping of waves against the unique pebble-covered shore creates a soothing ambiance.
Baluarte Watch Tower
Perched on a cliff in Luna, the Baluarte Watch Tower stands as a sentinel against the ravages of time. Built in the 19th century to ward off pirates and foreign invaders, this architectural marvel offers panoramic views of the South China Sea. Its coral and brick construction, a testament to Filipino craftsmanship, provides a glimpse into the province's storied past.
Tangadan Falls
Nestled in the heart of San Gabriel, Tangadan Falls is a natural masterpiece. The trek through lush forests and rocky terrain leads to a breathtaking 50-meter cascade, where the cool, crystal-clear waters invite visitors to take a refreshing dip.
The surrounding scenery, with its verdant vegetation and vibrant flora, creates a picture-perfect setting for nature enthusiasts and adventure seekers alike.
Ma-Cho Temple
A testament to the province's cultural diversity, the Ma-Cho Temple in San Fernando is a fusion of Chinese and Filipino aesthetics. Perched atop a hill, this Taoist temple pays homage to the sea goddess, Mazu.
Its intricate architecture, adorned with vibrant mosaics and delicate carvings, provides a serene escape for meditation and reflection, while offering sweeping views of the city below.
Pindangan Ruins
Steeped in history and mystery, the Pindangan Ruins in San Fernando offer a glimpse into La Union's colonial past. These remnants of a Spanish-era tobacco barn stand as weathered sentinels against the ravages of time. The sunsets here are particularly enchanting, casting a warm golden glow over the ruins and creating a hauntingly beautiful tableau.
Thunderbird Resorts and Casino
Perched on a cliff overlooking the West Philippine Sea, Thunderbird Resorts and Casino offers a luxurious retreat for travelers seeking opulence and relaxation. The resort's Mediterranean-inspired architecture seamlessly blends with the natural beauty of the surroundings. With its world-class amenities, including a casino, spa, and infinity pool, Thunderbird provides a perfect blend of leisure and excitement.
Grape Farms and Wineries
La Union's fertile soil and temperate climate make it an ideal region for grape cultivation. The province is home to several vineyards and wineries, where visitors can indulge in wine-tasting sessions while enjoying the picturesque views of sprawling vineyards. A visit to these farms offers a unique opportunity to savor locally-produced wines, learn about the winemaking process, and witness the dedication of the vintners.
La Union Botanical and Zoological Garden
Nestled in the heart of San Fernando, the La Union Botanical and Zoological Garden is a haven for nature lovers and wildlife enthusiasts. This sprawling garden is home to a diverse collection of flora and fauna, showcasing the rich biodiversity of the region. Strolling through the meticulously curated landscapes, visitors can encounter a wide array of plant species, as well as observe indigenous and exotic animals in a natural habitat setting.
Namacpacan Church (Bacnotan Church)
This centuries-old church in Bacnotan is a testament to the enduring influence of Spanish colonial architecture in the Philippines. The Namacpacan Church, also known as the
Bacnotan Church, features a stunning façade adorned with intricate carvings and reliefs. Inside, the altar and interiors exude a sense of solemnity and historical significance. The church stands as a living relic, preserving the religious heritage of La Union.
Luna Pebble Beach and Luna Park
Luna Pebble Beach, also known as "Bahay na Bato," is a geological wonder where smooth, rounded pebbles adorn the shoreline. This unique beach offers a striking contrast to the more traditional sandy beaches of the region.
Adjacent to the beach, the Luna Park provides a leisurely atmosphere for picnics and relaxation. The area is particularly popular for its stunning sunset views, making it an ideal spot for romantic getaways.
Surfing Lessons in San Juan
For adrenaline junkies and water sports enthusiasts, San Juan is the ultimate destination. The consistent waves and favorable weather conditions make it an ideal spot for surfing, drawing beginners and professionals alike. Local surf schools offer lessons for those new to the sport, allowing them to ride the waves and experience the thrill of surfing under the guidance of experienced instructors.
Halo-Halo de Iloko
Culinary explorers will find delight in Halo-Halo de Iloko, a quaint restaurant in San Fernando known for its delectable fusion of Ilocano and Filipino flavors.
The signature dish, "Halo-Halo," is a delightful concoction of shaved ice, sweetened fruits, jellies, and other toppings, providing a refreshing respite from the tropical heat.
The restaurant's charming ambiance and warm hospitality offer a truly authentic dining experience.
Get Ready for a Trip To La Union!
La Union, with its diverse array of natural wonders and cultural landmarks, offers an enriching experience for travelers of all inclinations. Whether you're seeking adventure, relaxation, or a deep dive into history and culture, this province has it all.
The stunning beaches, historic sites, and warm hospitality of the locals create an unforgettable journey that leaves visitors yearning for more.
So, pack your bags, embrace the spirit of exploration, and set forth on an adventure through the captivating tourist spots of La Union.