Paradise Within Reach: Top 6 Affordable Beach Resorts in Cebu Philippines
Cebu, which sits in the heart of the Philippines, is a tropical paradise where clear seas caress fine white sands and lush vegetation sways in the wind. This island province offers a broad variety of beachside cottages that fit any traveler's budget and is a veritable treasure trove of unspoiled natural beauty.
The greatest budget beach resorts in Cebu, where elegance meets affordability and leisure meets adventure, will be explored in this article. Cebu offers both the tranquil getaway and the action-packed holiday you're looking for.
You're guaranteed to find the ideal sanctuary for your upcoming tropical vacation because each resort has its own special charm and mesmerizing landscapes.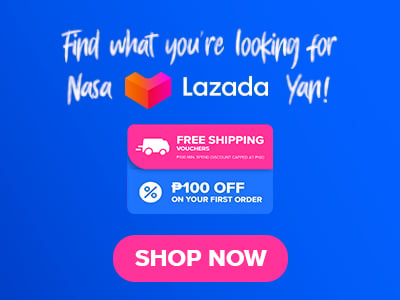 So prepare to experience the finest of Cebu without breaking the budget by packing your luggage, choosing your preferred beachwear. The paradise you deserve is here.
Top 6 Affordable Beach Resorts in Cebu Philippines
With its clear seas and picturesque shorelines, Cebu has long been a sought-after vacation spot for beach lovers. Although the region is home to many opulent resorts, the real allure is found in the hidden treasures that provide an outstanding beach experience without breaking the budget. The top 5 affordable beach resorts in Cebu are listed in this article.
These undiscovered gems guarantee an exquisite getaway for tourists on a tight budget by fusing affordability with the draw of sun, beach, and sea. Come discover these beach resorts with us as we offer you a sample of Cebu's natural grandeur as well as some much-needed relaxation.
Santiago Bay Garden & Resort 
Due to its accessibility to popular tourist attractions in the region, Santiago Bay Garden & Resort stands out among the best choices of beach resorts in Cebu. These include the magnificent caverns like Bukilat, Timubo, and Paraiso, Lake Danao Park, a refuge for artists and environment enthusiasts, and more.
In addition to air conditioning, the resort provides fan rooms. Those who would rather spend more money on activities rather for a few extra dollars on lodging should certainly reside elsewhere than this resort.
Their nightly charge is P1,200 for a standard fan room and P1,800 for an air-conditioned room.
Dolphin House Resort Moalboal
At the Dolphin House Resort in Moalboal, wake up to a crisp sea air, a pale blue sky, and a tranquil beach. For individuals who want to travel sustainably and leave as little of an environmental imprint as possible, this eco-friendly lodging is a good choice.
But don't let that stop you from attending; in addition to its gorgeous coastal escapes, the resort also offers a wide range of entertaining activities including diving classes, kayaking, dolphin watching, and river climbing!
Their pricing for a Panorama Room or Standard Room begins at P3,361 per night.
Granada Beach Resort
The adults-only boutique resort Granada Beach Resort in Boljoon, Cebu, can be ideal for you if you only need a little getaway from the kids. This beautiful lodging is tucked away on a peninsula and provides tranquil private beach access, stunning views of the Bohol Sea, and a house reef you may explore.
This is just one of several beach resorts in Cebu that are close to the well-known Oslob Whale Sharks and other natural beauties the island has to offer for people who want to go sightseeing!
The price for a Superior Room that sleeps 3 people starts at P3,290 a night!
Solea Mactan Cebu Resort
One of Cebu's most well-known and well-liked family-friendly beach resorts, Solea Mactan Cebu Resort has breathtaking infinity pools, lush surrounds, and breathtaking beachfront views. Enjoy the cool seaside breeze from each of the rooms and suite, which are outfitted with locally selected furnishings and cutting-edge amenities to make your stay as relaxing as possible.
You can additionally take delight in Nouveau Spa's distinctive massages to revive your body and mind if you need to de-stress after a demanding workweek.
Their pricing begins at P 3,288 net per night on Monday through Thursday and P 3,688 net on Friday through Sunday.
Bluewater Maribago Beach Resort
One of Cebu's top beach resorts, Bluewater Maribago, is well-deservedly regarded as one of the greatest. This island resort is renowned for embodying amuma, which is a Visayan term that means loving and caring. This is demonstrated by the warm, tropically decorated rooms and facilities, services, and welcoming personnel.
Along with this, they provide a ton of water-related excursions and activities in Cebu's adjacent tourist hotspots, including jet-skiing, snorkeling, scuba diving, island-hopping, and more.
The cost of a Deluxe Room begins at P3,880 per night.
Costabella Tropical Beach Hotel 
A hidden white sand beach and 156 modern rooms decorated in a Filipino-Spanish design are available to visitors at the Costabella Tropical Beach Hotel. The Philippine Department of Tourism has given this tropical paradise on Mactan Island, Cebu, the highest resort designation.
The Costabella Tropical Beach Hotel offers a sumptuous island sanctuary with intelligent design and opulent facilities, luring residents and visitors alike for a much-needed holiday while keeping an affordable pricing range!
On Mondays through Thursdays, their pricing is P3,595 per night; on Fridays and Saturdays, it is P3,995. includes free WiFi, breakfast for two people, and more.
Embrace Affordable Elegance in Cebu's Coastal Havens
Luxury and affordability may live peacefully in these seaside havens, providing visitors with an experience that exceeds their expectations.
Each place holds its own appeal and ensures a true sense of Cebu's natural beauty, from serene retreats tucked away in isolated coves to the buzzing resorts.
Every sunset is a celebration, and each daybreak is an invitation to explore, in this region of the Philippines, as evidenced by the warm smiles of the residents and the tranquil beat of the waves.
Therefore, Cebu's reasonably priced beach resorts make sure that your slice of paradise is well within reach, whether you prefer to soak up the golden tones of the sunset, dive into the rich marine life, or just cocoon yourself in the pages of a good book by the beach.
Until then, may the warmth of the sun and the sounds of the waves serve as a constant reminder of how close heaven is!