Dive into Cebu Ocean Park: Ticket Rates and Insider Tips!
Cebu Ocean Park, located along Cebu's beautiful coasts, invites travelers to explore a fascinating underwater world. Visitors to this underwater sanctuary may explore the secrets of the deep while interacting with a variety of marine life that vividly colors the ocean's tapestry. This aquatic wonderland offers an immersive experience unlike any other.
But before you go out on this aquatic adventure, it's important to get to know yourself with the ticket prices and insider information that will make your trip more enjoyable.
This post will go further into Cebu Ocean Park, providing a thorough analysis of entrance fees and priceless advice to help you get the most out of your underwater adventure.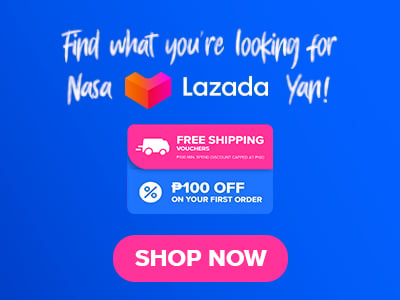 We're here to provide you with everything you need to make your aquatic fantasies a reality, from the captivating exhibitions to must-know methods for a successful visit.
Let's explore the ticket prices and learn the insider secrets that will make your trip an amazing aquatic adventure!
Cebu Ocean Park
In Cebu City, Philippines, there is a well-known marine-themed attraction called Cebu Ocean Park. It is one of the biggest oceanariums in the nation and offers tourists a wonderful look at the variety of aquatic life in the area.
Each exhibit in the park replicates a different aquatic habitat. Visitors may marvel at a spectacular variety of fish, rays, and even sharks swimming around and above them in a walkthrough tunnel included in these exhibitions.
Additionally, the park regularly presents educational events and engaging performances designed to raise awareness of marine conservation. These initiatives are essential in fostering a deeper awareness of and respect for the delicate ecosystems that live in our waters.
Cebu Ocean Park is a haven for marine fans, wildlife lovers, and anybody looking to connect with the marvels of the undersea world in addition to being a family-friendly attraction.
It has become a must-see site for both residents and visitors touring the energetic island of Cebu because of its focus on teaching, conservation, and offering an immersive experience.
Cebu Ocean Park Ticket Rates
On weekdays and weekends, Cebu Ocean Park's regular entrance is P600 and P800, respectively. A 20% discount is available to seniors and those with disabilities. Children under 2 feet tall can enter for free.
To save money, get your tickets to Cebu Ocean Park online! You may save money on entry tickets if you purchase them through Klook when visiting Cebu Ocean Park. You will only pay 590 (weekday) and 790 (weekend) instead of 600 (weekday) and 800 (weekend), respectively.
This already includes entrance to the Oceanarium, Main Tank Gallery, Amphitheater Bird Show, Creepy Critters, Seven Seas, Lorries Loft, and Crocodile Lair Exhibit. You'll also receive a free digital picture!
Cebu Ocean Park Attractions
Let's find out and take a look at Cebu Ocean Park's Attractions!
Jungle Trek
Visitors get a one-of-a-kind chance to explore both land and aquatic environments during the Jungle Trek at Cebu Ocean Park. This exhibit offers an immersive experience in a rich and lively environment by simulating a tropical rainforest environment.
Along with the fascinating plant and animal life, the Jungle Trek frequently includes instructive exhibits and interactive features. These might incorporate educational signs, real-time performances, and experienced tour guides who can provide insight into the habits and conservation efforts of the species included in the exhibit.
Creepy Critters
Visitors to the Creepy Critters display may anticipate seeing a variety of species there, including insects, spider-like creatures, reptiles, and snakes. Visitors of all ages will have a fascinating and instructive experience thanks to the well managed collection of these critters.
Tarantulas, scorpions, stick insects, frogs, and several types of reptiles are some of the residents you could see in this exhibit.
Lory Loft
You may see every aspect of lories and lorikeets' life in this sizable aviary. In person, you could see how vivid they are!
While flying, you may witness several types of sharply colored lories thanks to this feeding tower that extends into the aviary.
Seven Seas
A sanctuary for hundreds of marine creatures, the massive coral reefs that cover the Philippines' reefs have been recreated in this area. The vibrant world of the distinctive fishes native to the Philippines may be seen by exploring the Seven Seas!
Bird Shows
As macaws and cockatoos do their acrobatics and antics, be ready to be amazed by their impressive show of intellect and talents.
Visitors to the bird shows may anticipate seeing a variety of bird species exhibit their agility, intelligence, and distinctive characteristics. The demonstrations are conducted by knowledgeable handlers or bird experts who offer insightful comments on the habits, habitats, and conservation status of the species.
Oceanarium
Your trip to Cebu Ocean Park would be most memorable if you visit the 360-degree observation tunnel. The newest and most fascinating marine animals, including a blacktip reef shark, eagle rays, red-bellied pacu, stonefish, and huge groupers, may be seen up close as you stroll beneath the nation's biggest oceanarium.
SeaTrek
Cebu Ocean Park provides SeaTrek, an engaging and immersive experience. Using SeaTrek's guided underwater walking tour, guests may explore the undersea environment without the use of typical scuba diving gear.
Participants in the SeaTrek get the chance to get up close and personal with a variety of fish and other aquatic life. A close-up view of the underwater world is possible thanks to hands-on experience.
Fish Spa
At Cebu Ocean Park, unwind by dipping your legs in the fish spa. Although it might be itchy, these fish that eat dead skin are really helping you. Put it to the test!
Embark on Your Oceanic Odyssey: Unforgettable Memories Await at Cebu Ocean Park!
More than simply a tourist destination, Cebu Ocean Park takes visitors on an interactive voyage across the planet's seas. You're about to go on a memorable experience now that you have the insider information and ticket prices.
Put on your snorkel and tighten your flippers to enter a world filled with wonder and life. Allow Cebu Ocean Park's waves to whisk you away, and may each experience with the park's abundant marine life be imprinted in your mind.
The embrace of the ocean is waiting for you. Come, plunge in, and let Cebu Ocean Park's charm mesmerize you!