Making Waves Without Breaking the Bank: A Guide to Manila Ocean Park Entrance Fees and Tips!
Today is your lucky day, fellow explorers and lovers of the sea! That's where Manila Ocean Park comes in, guys! It's more than simply a park; it's a captivating underwater world that ensures guests of all ages will have a splash-tastic time!
We're gonna to take you on a wet and wild adventure through the enchanted world of Manila Ocean Park in this article. We'll tell you about the amazing marine life, the mind-blowing performances, and the amazing experiences.
This place offers everything you need, whether you're a fan of marine biology or just looking for a day of nonstop aquatic fun.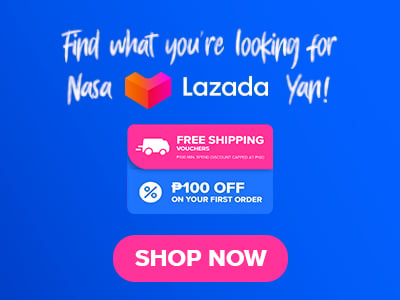 Get ready to join us as we discover the wonder of Manila Ocean Park. Come and enjoy this aquatic paradise by getting wet, crazy, and amused!
Manila Ocean Park
Since its opening in 2008, Manila Ocean Park has been enchanting tourists with its intriguing marine-themed attraction. The stunning Oceanarium in this watery wonderland allows visitors to travel through an enticing underwater tunnel while being surrounded by a mesmerizing assortment of marine life, including magnificent sharks, elegant rays, and a kaleidoscope of vibrant fish.
Beyond the Oceanarium, the park has exciting performances by skilled dolphins and sea lions that are fun for guests of all ages.
Manila Ocean Park's dedication to conservation and education makes it a platform for promoting marine biodiversity and the value of protecting our seas. It is a popular destination for families and marine fans since it integrates adventure and education.
Entrance Fee & Opening Hours of Manila Ocean Park
Every day from Monday through Sunday, the park opens at 10AM and closes at 6PM.
It is advised to visit the official Manila Ocean Park website or get in touch with their customer concern directly to arrange your trip and acquire detailed cost information.
8 Attractions Package for $680
Package of 8 Attractions for 750
*Children under two feet tall are admitted free of charge. Senior Citizens and PWDs also receive a 20% discount off the standard prices.
Tip: You can get significant discounts on entry tickets by purchasing Manila Ocean Park tickets online. For eight attractions, including the Oceanarium, Trails to Antarctica (Penguin Exhibit and Christmas Village), All Star Bird Show, Sea Lion Show, Jellies Dancing Sea Fairies, World of Creepy Crawlies, and Super Toy Collection, you will pay just $680 as instead of $3,300.
Manila Ocean Park's Captivating Main Attractions
Join us as we explore this aquatic gem's innermost core and soul, from breathtaking underwater tunnels to exciting animal encounters and rich educational activities!
Oceanarium
Without seeing the Oceanarium, a visit to Manila Ocean Park is not complete. It includes seven parts that are home to hundreds of marine animals, including manta rays, sharks, and other fish species.
As you move along the curved walkway tunnel, you'll be fascinated by the underwater environment. Pose while looking up!
Trails to Antarctica
How frequently do penguins visit the tropics? You can get up close and personal with the lovely Humboldt penguins at the Penguin Exhibit. Additionally, you get to know what it's like to reside in a Christmas village.
You'll be transported to the fantastical setting of this seemingly lonely, frigid continent by these activities at the Trails to Antarctica.
All Star Bird Show
Without a doubt, you shouldn't miss the All Star Bird Show. The intelligent cockatoos, macaws, as well as eagles will certainly amuse you and your family as they display their abilities.
Most significantly, you'll leave with knowledge about our ecosystem. Yes, it's an entertaining and interesting show.
Sea Lion Show
Visit the Sea Lion Show to see the adorable and friendly sea lions of South America. You'll be astounded by their incredible abilities and stage presence. If you're fortunate, a souvenir snapshot could even include a sea lion kiss.
The Sea Lion Show will instruct everyone about environmental protection, much like the Bird Show did. The whole family will enjoy watching this show for sure!
Jellies Dancing Sea Fairies
You'll have the impression of being in a science fiction film at Jellies Dancing Sea Fairies. The variety of colors, forms, and lengths of jellyfish in this area will astound you. You may not be aware, but these dazzling "dancing sea fairies" have existed for millions of years. They could even surpass us all.
World of Creepy Crawlies
Creepy crawlies including spiders, worms, beetles, frogs, and insects may also be seen in the park. These creatures, whom people frequently dread, are deserving of our admiration. You should visit the World of Creepy Crawlies to see them and learn more about these creatures.
Super Toy Collection
At the Super Toy Collection, fulfill the dreams from childhood. The greatest collection of superheroes in the Philippines can be found in this entertaining attraction. You could even get the opportunity to take pictures with an actual superhero! Isn't that cool?
The magnificent beauty and significance of our seas, as well as the amazing wildlife that make them home, are served as reminders by Manila Ocean Park.
In order to keep in mind that the depths of this marine paradise are constantly waiting to be explored, whether you're making plans for your trip or thinking back on your previous underwater adventures.
Tips for Getting the Most Out of Manila Ocean Park
I've whipped up a list of exclusive tips to help you make the most of your trip and leave with lasting memories.
Arrive Early: To experience the main attractions with shorter lines, get there early in the day to avoid the crowds. Check the show schedules and schedule your day so that you don't miss any of the enthralling acts.
Online ticket purchases: Take advantage of these advantages by purchasing your tickets in advance as many attractions offer discounts for online reservations.
Look into Package Deals: The combination packages at Manila Ocean Park frequently include admission to many attractions. These could be less expensive than getting individual tickets.
Attend Shows: For a dose of marine magic, catch the entertaining dolphin and sea lion shows. Arrive a little early to get good seats.
Take Pictures: Don't forget your camera or smartphone to capture the amazing marine life and your fun experiences.
Participate in Engaging Activities: Dive further into the aquatic world by participating in interactive experiences like fish feeding or taking pictures with marine animals.
The Ocean's Call: Visiting Manila Ocean Park!
Keep in mind that Manila Ocean Park offers an accessible combination of education, entertainment, and natural beauty. You can experience the ocean's beauties without breaking the bank if you know the appropriate tips and strategies.
So, whether you're thinking of a repeat trip or planning your first journey, know that this oceanic wonderland is ready to amaze you. Immerse yourself, discover, and enjoy the priceless experiences that are waiting.
Manila Ocean Park is an invitation to explore the riches of the deep blue sea without breaking the wallet, not merely a place to go.
Bring your sense of wonder, your loved ones, and let the majesty of the ocean wash over you!