What Are The Best Things To Do in Boracay, Philippines?
When it comes to Philippine beaches, Boracay is definitely the first thing that people will say!
Boracay stands as a testament to nature's unparalleled beauty. This small but extraordinary island is a world-renowned destination, celebrated for its powdery white sands, crystalline waters, and vibrant atmosphere.
Boracay is not just a place; it's a paradise that beckons travelers from around the globe to experience its breathtaking landscapes, exhilarating water sports, and the warm embrace of Filipino hospitality.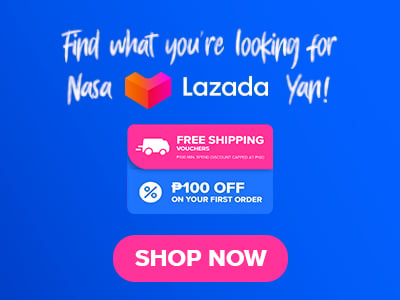 Join us on a journey to discover the enchanting allure of Boracay, a true gem of the Philippines!
Top Places to Visit and Activities To Do In Boracay
White Beach at Boracay
Boracay's most iconic attraction, White Beach, is a four-kilometer stretch of powdery, white sand that has earned international acclaim. Whether you're sunbathing, swimming, or simply strolling along the shore, the sheer beauty of White Beach is bound to leave you in awe. The beach is divided into three stations, each offering its unique charm.
Water Sports at Boracay
Boracay is a haven for water sports enthusiasts. The island's clear waters and favorable wind conditions make it an ideal destination for activities like kiteboarding, windsurfing, parasailing, snorkeling, and scuba diving. There are numerous water sports centers and instructors ready to help both beginners and experts make the most of these adventures.
Puka Shell Beach at Boracay
Located on the northern side of the island, Puka Shell Beach provides a quieter and more secluded escape. It's famous for its coarser white sand and unique Puka shells that line the shore. This beach is perfect for those seeking tranquility and natural beauty.
Mount Luho at Boracay
A visit to Mount Luho is a must for panoramic views of the island. It's the highest point on Boracay and offers breathtaking vistas of the lush landscape, beaches, and surrounding waters. You can reach the summit by foot or rent an ATV for a thrilling ride.
Island Hopping at Boracay
Embark on an island-hopping adventure to explore Boracay's nearby islets and coves. Crystal Cove, Ariel's Point, and Magic Island are popular stops, offering activities like snorkeling, cliff diving, and exploring caves. These tours introduce visitors to the region's natural beauty and marine life.
Bulabog Beach at Boracay
Bulabog Beach on the eastern side of Boracay is known for its strong winds, making it an ideal spot for wind and kite surfing. The beach hosts international competitions, attracting surfers from all over the world. Even if you're not a surfer, it's a great place to watch the action or take in the stunning views.
Nightlife at Boracay
Boracay's nightlife is legendary. After a day of sun and sea, the island comes alive with beachfront bars, restaurants, and clubs. Experience the vibrant atmosphere, live music, fire dancers, and a diverse selection of drinks that make Boracay's nightlife truly unforgettable.
Cultural Experiences at Boracay
Don't miss the opportunity to immerse yourself in Filipino culture. Witness traditional performances, visit local markets, and indulge in authentic Filipino cuisine. Boracay offers a rich cultural tapestry that adds depth to your travel experience.
Willy's Rock at Boracay
Willy's Rock is an iconic landmark on Boracay Island. It's a large volcanic rock formation that juts out of the sea and has a statue of the Virgin Mary in a small grotto built into it. This grotto is a popular spot for both tourists and locals.
To reach it, you can walk to the rock during low tide or take a short boat ride. Many visitors come here to take photos and admire the scenic views of the beach and the surrounding area.
Ariel's Point at Boracay
Ariel's Point is a popular tourist destination near Boracay Island in the Philippines, known for its stunning cliffs and clear waters, offering various adventure activities. Ariel's Point is not located on Boracay Island itself but on a nearby island called Buruanga, which is about a 30-40 minute boat ride away from Boracay.
Diniwid Beach at Boracay
Diniwid Beach is a charming and less crowded beach located in the northern part of Boracay Island in the Philippines. It's situated just to the west of White Beach, one of Boracay's most famous and bustling beaches. Diniwid Beach offers a more relaxed and tranquil atmosphere compared to White Beach, making it a popular destination for travelers seeking a quieter escape.
Bat Caves at Boracay
Explore the island's intriguing Bat Caves, where you can witness thousands of bats in their natural habitat. Guided tours provide insight into the ecological importance of these caves.
Food and Dining at Boracay
Boracay is a culinary paradise with a wide array of dining options. Try fresh seafood at D'Talipapa Market, indulge in Filipino specialties like adobo and lechon, or savor international cuisine at upscale restaurants.
Spa and Wellness at Boracay
Boracay offers numerous spa and wellness centers where you can unwind and rejuvenate. Enjoy traditional Filipino massages and wellness treatments in a serene tropical setting.
Yacht and Sunset Cruises at Boracay
Explore Boracay's coastline on a yacht or take a sunset cruise. These experiences provide a unique perspective of the island and the opportunity to witness the stunning Boracay sunset from the water.
Fire Dancing Shows at Boracay
Many beachfront bars and restaurants host mesmerizing fire-dancing shows in the evenings. Watch as skilled performers twirl and manipulate fire to the beat of the music.
A Must See Island: Boracay
Boracay, Philippines, is a destination that weaves together the finest elements of tropical paradise. This small but enchanting island is celebrated for its world-renowned beaches, thrilling water sports, vibrant nightlife, and cultural richness. Boracay's attractions cater to a wide range of interests, making it a versatile and unforgettable destination for travelers of all backgrounds.
Are you ready to enjoy the crystal waters and the vibrant night life of Boracay? Book a flight now and you'll surely have a vacation of your dreams!