Discover the Stunning Tourist Spots in Batangas
Batangas is a province that boasts a treasure trove of natural wonders and cultural gems. With its diverse landscapes ranging from pristine beaches to towering peaks, Batangas offers a wealth of experiences for travelers seeking both relaxation and adventure.
This province has something for everyone, from history enthusiasts exploring centuries-old churches to adrenaline junkies seeking thrilling water sports. In this article, we will delve into the enchanting tourist spots that make Batangas a must-visit destination.
Top Places To See in Batangas, Philippines
Taal Volcano and Taal Lake
One of the most iconic landmarks in the Philippines, Taal Volcano is a true marvel of nature. Situated within a lake on an island, which itself is inside a caldera formed by a previous eruption, Taal is often referred to as a volcano within a volcano.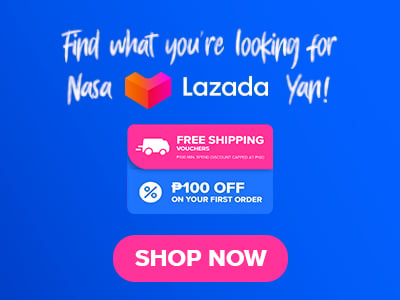 The trek to its crater offers breathtaking views of the serene Taal Lake, surrounded by lush greenery. For a unique experience, visitors can take a boat ride across the lake to reach the island, creating a memory that will last a lifetime.
Anilao: Diving Paradise
For underwater enthusiasts, Anilao is a slice of heaven. This coastal town is renowned for its vibrant marine life and crystal-clear waters. Whether you're a seasoned diver or a beginner,
Anilao offers a diverse range of dive sites suitable for all levels. From colorful coral gardens to dramatic drop-offs, the underwater world here is nothing short of spectacular.
Nasugbu: Beach Bliss and Pico de Loro
Nasugbu is synonymous with sun-kissed beaches and luxurious resorts. Its long stretches of powdery white sand, such as the famous Punta Fuego and Calayo Beach, make it an ideal destination for beach lovers.
Additionally, adventure seekers can embark on a trek up Pico de Loro, also known as "Parrot's Beak," which rewards climbers with a stunning panoramic view of Batangas and beyond.
Lipa City: Coffee Capital and Historical Sites
Lipa City is known not only for its rich history but also for being the coffee capital of the Philippines. Visitors can tour coffee farms, witnessing the journey from bean to cup, and savor the aroma of freshly brewed local blends. For history buffs, a visit to the San Sebastian Cathedral and the historical Casa de Segunda offers a glimpse into Batangas' colonial past.
Laiya: Serenity by the Sea
Laiya, with its tranquil shores and gentle waves, beckons those seeking respite from the hustle and bustle of city life. The beaches of Laiya offer a perfect setting for relaxation, with a plethora of beachfront resorts catering to various preferences, from family-friendly to romantic getaways.
Tingloy: Masasa Beach and Sombrero Island
Accessible by boat from Anilao, Tingloy is a hidden gem boasting the stunning Masasa Beach. The powdery white sands and turquoise waters provide an idyllic backdrop for beachcombers and snorkelers alike. Additionally, divers can explore the vibrant marine life around Sombrero Island, known for its unique rock formation resembling a hat.
Nasugbu's Fortune Island
A visit to Fortune Island feels like stepping into a Grecian paradise. Ruins of Grecian-inspired structures overlook the dazzling azure sea, creating a surreal atmosphere. This island, once an opulent resort, now stands as a testament to the passage of time, offering a blend of history, adventure, and breathtaking views.
Taal Heritage Town: Architectural Marvels
Tucked away in Batangas lies Taal Heritage Town, a well-preserved showcase of colonial-era architecture. Strolling through its cobbled streets, visitors are transported back in time, surrounded by well-preserved ancestral houses, each with its unique story to tell.
The town's Basilica de San Martin de Tours, Asia's largest Catholic church, stands as a testament to the enduring influence of Spanish colonialism.
Mount Maculot: Hiker's Paradise
For avid hikers, Mount Maculot is a must-conquer peak in Batangas. Its rocky terrain, lush forests, and panoramic viewpoints make it a popular choice for both seasoned mountaineers and beginners. The Rockies, a vantage point along the trail, offers a jaw-dropping view of Taal Lake and the surrounding countryside, making the strenuous climb well worth the effort.
Calatagan: Breathtaking Coastlines and Cape Santiago Lighthouse
Calatagan is a coastal town known for its stunning coastlines and rich maritime heritage. Visitors can bask in the sun at Burot Beach, a secluded haven with powdery sand and crystal-clear waters.
The Cape Santiago Lighthouse, standing tall since 1890, beckons travelers to its top for a panoramic view of the West Philippine Sea.
Malabrigo: Lighthouse and Diverse Marine Life
Perched atop a cliff, the Malabrigo Lighthouse stands sentinel over the dramatic coastline. The views from this vantage point are awe-inspiring, particularly during sunset. Beneath the waves, Malabrigo Beach is a haven for divers and snorkelers, offering a chance to witness a colorful array of marine life, from vibrant corals to elusive sea creatures.
Visit Batangas Now!
Batangas, with its diverse array of attractions, stands as a testament to the natural and cultural wonders that the Philippines has to offer.
Whether you're an adventurer, history buff, or simply seeking a tranquil retreat, Batangas has something to captivate every traveler. With its stunning landscapes, vibrant underwater world, and rich history, Batangas beckons, promising an unforgettable experience for those who are willing to explore its treasures.
Come and discover the enchanting tourist spots in Batangas, and let this province leave an indelible mark on your heart.