Open Bank Account Philippines
How easy it is to open an account at any bank?
As you may already be aware, there are many bank accounts that you can choose from and establish. You can start a time deposit, checking account, credit card, unit investment trust fund (UITF), personal equity and retirement account (PERA), long term negotiable certificate of deposit (LTNCD), insurance (bancassurance), loans, dollar and foreign currency accounts, trust and wealth management, and other financial products like prepaid cards and gift cards.
All of the above have pros and cons. But the most basic account to get is a savings account. It is the easiest to open because it can have quite a small minimum required deposit and few documentary requirements. More than that, banks are offering savings account for kids.
Opening a bank account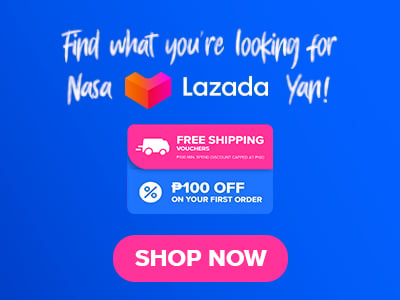 A bank account can be an introduction to the country's financial system. Thus, opening one has become easy nowadays. The savings accounts are convenient. They can be started for as little as ₱100, and there are a few that do not require any maintaining balance. Thus, they can be a to park cash easily.
They can also be highly liquid. In particular, ATMs located in major urban areas make it quite convenient to withdraw cash.
Who can open a bank account?
Anyone can open an account. In fact, Filipinos from all walks of life can drop by any bank, fulfil the requirements, and can walk away with an account in their name before the end of the day. Even kids and minor children can get one under a trust agreement with an adult or parent. Moreover, foreign citizens who are residing in the country or not can also take part in the country's financial system by satisfying stated qualifications and documentary prerequisites.
What are the requirements in opening a bank account?
Ready to open your first account? You would be asked to furnish the following:
1. Valid identification card
Present at least one valid ID, most of which are typically issued by the government and its agencies, and it bear a clear photo and signature of the cardholder. Banks are flexible on this requirement. In the absence of government-issued cards, also called primary cards, they can accept at least two secondary cards.
Here are some of the primary cards. Check here for more details on valid identification cards.
Department of Social Welfare and Development (DSWD) Certification
Driver's license
Government office and Government-owned and Controlled Corporation (GOCC) ID such as Armed Forces of the Philippines (AFP), Home Development Mutual Fund (HDMF) IDs
Government Service Insurance System (GSIS) e-Card
ID issued by the National Council on Disability Affairs
Integrated Bar of the Philippines (IBP) ID
National Bureau of Investigation (NBI) Clearance
Overseas Filipino Worker (OFW) ID
Overseas Workers Welfare Administration (OWWA) ID
Passport including those issued by foreign governments
PhilHealth Health Insurance Card ng Bayan
Police Clearance
Postal ID
Professional ID cards issued by Maritime Industry Authority (MARINA)
Professional Regulation Commission (PRC) ID
Seaman's Book
Senior Citizen card
Social Security System (SSS) card
Taxpayer Identification Number (TIN)
Voter's ID, Voter's Registration
And here are examples of secondary cards.
Birth Certificate or Baptismal Certificate of children or its equivalent
Certificate of Confirmation issued by National Commission on Indigenous Peoples (formerly known as Office of Southern Cultural Community and Office of Northern Cultural Community)
Certificate of Muslim Filipino Tribal Affiliation issued by National Commission on Muslim Filipinos
Company ID Card
Court Order granting petition for change of name or date of birth
Credit Card
Firearm License Card issued by Philippine National Police (PNP)
Health or Medical Card
Fishworker's License issued by Bureau of Fisheries and Aquatic Resources (BFAR)
Homeowners' Association ID Card
ID Card issued by Local Government Units (e.g. barangay, municipality, city)
ID Card issued by associations recognized by the Professional Regulation Commission
School ID
2. ID picture
Another required file is an image of the accountholder. Generally, it is 1×1 picture with white background. Many image centers can quickly take and produce your photo in minutes for a minimal fee. Digital banks and banks that accept online application may simply require a selfie with the accountholder holding the valid ID(s).
3. Tax identification number
For employed individuals, a tax identification number maybe required.
4. Proof of billing
Here is a list of proof of address.
Utility bills

Cable
Electricity (Meralco, VECO, etc.)
Internet
Landline phone
Postpaid mobile phone plan
Water

Association Dues
Bank Statement
Barangay Certificate of Residency (must be issued 3 months prior application for Postal ID)
Certified True Copy of Lease
Certified True Copy of Real Estate Tax receipt
Certified True Copy of Titles issued by the Land Registration Authority LRA)
Credit Card Statement
Insurance Statement
Remittance Receipt
School Billing Statement
5. Starting capital
The amount varies bank to bank and the specific account that you wish to open.
How to open a bank account?
Check out banks and the particular account of your choice. There are many options for Philippine bank to go with. The central bank, Bangko Sentral ng Pilipinas (BSP), provided a list of licensed 46 universal and commercial banks, 48 thrift banks, and 434 rural banks and cooperatives. You may also choose from one of the best banks in the country.
Prepare documentary and monetary requirements. These can be gleaned from your research. You may also drop by the bank prior to inquire.
Go to the bank of your choice.
Fill out the forms.
Submit the required documents.
Deposit the starting capital.
Wait for the turnaround time. While your bank may be activated immediately, accompanying proofs like ATM card, or passbook may take some time.
You may need to change PIN for security reasons.
Open an online account, if your bank offers one, for more convenient banking.