The Best Gift Cards From Philippine Banks
Gift cards are not only issued by many businesses that allow anyone to pay without any need for cash or credit card. They can also be purchased from Philippine banks.
Popular gift cards are issued by big department stores, grocery, bookstores, and restaurants. The disadvantage is that they can only be used for that particular business establishment. An SM gift card, for instance, can only be used to buy stuff or avail of services from participating merchants.
If you want something that can be accepted as mode of payment like a credit card without having to open an account or go through background checks, then those that are issued by the banks can be an option. (As an aside, you can read on the best banks in the country.) In this article, I'm going to talk about some of the best gift cards that are available.
What is a gift card?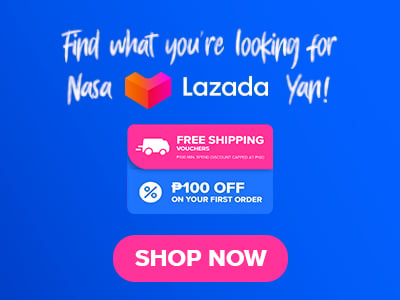 Gift cards are any plastic cards that can be accepted as payment in the purchase of goods and services. They are issued by banks, and they have the advantage of being accepted as payment, and they can be used at any physical or online store that accepts either Mastercard or Visa. In the way it used, it is similar to a prepaid debit card (I actually have BPI e-Prepaid Mastercard, but now I'm using BPI Amore). The only difference is that gift cards are not re-loadable. Their validity expires once the funds in them are used up or when used beyond expiry date.
What is the difference between a gift card compared to a prepaid card, debit card, or credit card? It is not re-loadable unlike prepaid and debit cards, and it requires no account unlike debit card and credit card. See below a summary of differences.
Moreover, you may or may not need to open a bank account. Check with the bank if the card is issued exclusively to existing accountholders.
| CARD | RELOADABLE | ACCOUNT | WIDTHRAW |
| --- | --- | --- | --- |
| Gift card | No | No | Depends |
| Prepaid card | Yes | No | Depends |
| Debit card | Yes | Required | Yes |
| Credit card | Credit limit | Required | Yes |
Uses of gift cards
If you want to get a gift card, you can purchase one from the banks that offer this product. As of the present, there are three banks that I've found: Bank of the Philippine Islands, Development Bank of the Philippines, and Unionbank. You can also choose to put money into it so you can use it by the time that you walk out of the banks.
Using it is like a credit card. You can either swipe it using on card swipe machine in point-of-sale (POS) terminals in shops and stores. When being used online, you'd be asked to enter the card number, the name that appears on the card, the expiry date, and the card security code found at the back. Depending on the bank, you can inquire the remaining balance through ATM or online.
What can you do with a gift card? There are many purposes where you may want to buy them.
Budgeting
They can be used in many situations. For example, you might be on a budget and you're likely to spend when you carry a debit card or cash with you. Using a gift card, which only has a limited amount, can help you stick to the budget. There might be one issue. They have to be bought at a cost so that might be a factor. You may actually find cheaper or even free alternatives like the envelope system.
Gift to someone
You can give them to people who mean something to you such as coworkers, friends, families, business partners, godchildren, etc. They are suitable in letting the recipients decide what they're going to use the money for, which saves you the time and resources in thinking of gifts that are appropriate and useful for them.
Giveaways
You may also acquire them to be given away during parties, recognition of valuable employees, family reunions, graduation, quarterly or year-end celebrations, etc. Small business owners may also want to use them for rebates, promotions, rewards for loyal patrons, or as marketing strategy.
Benefits of bank gift cards
What are the advantages of having gift card? Below are some of the benefits when you buy them from the banks.
Easy purchase. There are usually no background checks unlike when you're applying for credit cards. You won't generally be asked to provide any documents like when you're opening an account.
Affordable. Each card are purchased with a minimum amount ranging from ₱40 to about ₱200 depending on the bank. It is a one-time payment.
Convenient. Unlike cash, cards are more durable. They may be used multiple times until the funds in them are spent.
Multiple transactions. You don't have make big time purchases. They can be used multiple times until all the money in it will be used up.
Accepted in many vendors. You're given a wide variety of merchants where you can use them, unlike the ones that are issued by specific business establishments. You can then make purchases or avail of services for as long as the shop or store whether physical or virtual can accept card payments.
No maintaining balance. There is no balance that is required to be maintained because they are not bank deposit products and they aren't tied up to an account. So your funds don't get to have any extra charges as there isn't no amount that needs to remain in the card.
Cash substitute. Instead of giving money as gift, they are an alternative. Compared to cash, gift cards may be more durable and not easily counterfeited.
Disadvantages of bank gift cards
Extra cost. The fee that you pay in buying the cards, although minimal, is an extra cost. That's on top of the money that you're going to fund the cards with.
Not re-loadable. You may only put funds into them once. Usually, by the moment that purchase them, you'd be requested that you put money into them right away. By the time that the funds have been exhausted, they can't be used anymore.
Expiry. They also expire based on the date of validity that is indicated on the card. Once they reach the expiry date, they're not usable anymore and whatever amount that remains is forfeited.
Some limits on merchants. Not all businesses may accept gift cards, especially those that only accept cash so there may be some products or services that you can't avail. Yet the choices you do have are still more than when you only secure gift cards specific to a particular business establishment.
No withdrawal or withdrawal cost. Some cards do not come with the capability of having the funds allowed to be withdrawn from an ATM. Others may also incur fees and charge when withdrawal is made.
No interest. Whatever amount that is on the card does not earn any interest as it is not considered a bank deposit.
Best bank gift cards in the Philippines
The table below shows a summary of the gift cards that can be purchased from Philippine banks arranged according from the lowest purchase cost.
CARD NAME
COST
LOW
HIGH
LOGO
WIDTHDRAW
VALID
DBP Gift Card
40
500
5,000
Visa
East West Gift Card
50
500
Visa
BPI ePay Gift Card
200
300
10,000
Mastercard
No
2 years
CTBC Bank Gift Card
500
10,000
Visa, Bancnet
Yes
EON Google Play Gift Cards
$10
$15
EON iTunes Gift Card
$10
$15
BPI ePay Gift Card
The BPI ePay Gift Card is issued by the Bank of the Philippine Islands. It comes with 24/7 customer service support care of the bank just in case you run into issues, which comes in handy in many situations. You may pay using it in stores nationwide or internationally, and even on e-commerce shops, where Mastercard is accepted.
For ₱200, you can buy one from the nearest branch or apply through BPI Express Online for ₱150, and put in ₱300 to as much as ₱10,000. It can be used multiple times until the load is depleted. For more information, visit the bank.
DBP Gift Card
The DBP Gift Card is a Visa-bearing plastic card from the Development Bank of the Philippines. It can be bought for only ₱40, and there are four varieties to choose from based on the face value, ₱500 or ₱1,000 or ₱2,000 or ₱5,000 card. Through Visa, you may use to purchase products online or in the physical stores. Drop by any branch to get more information or to purchase the card.
CTBC Bank Gift Card
The CTBC Bank Gift Card can only be availed once you have an existing bank account. It is accepted in any establishments with Visa and BancNet payment gateway, making it very convenient when you're out shopping in in supermarkets, groceries, department stores, etc. There are not any miscellaneous fees when you swipe the card to make your purchases. You may load it with a minimum amount of ₱500 to a maximum of ₱10,000. Schedule a visit at the bank to know more or whenever you're ready to purchase one.
East West Gift Card
The East West Gift Card is a Visa-bearing card that anyone can purchase through any of East West Bank branches located nationwide. Equipped with EMV chip, it claims to provider superior protection against fraud. Balance inquiry can be done using the bank's ATM network or hotline numbers.
Unionbank EON iTunes and Google Play Gift Cards
The Unionbank has two EON Gift Cards, one for purchases on iTunes and another on Google Play, so their use are restricted to these two platforms. These are dollar-denominated, and they can be purchased with the use of the Visa/Mastercard/prepaid card or an EON account. Two varieties are available: $10 and $15. Orders of the cards can be made online and they are sent to your inbox.