Guide To Insurance In the Philippines – For Beginners
Insurance is a way for your family and beneficiaries to receive money on your untimely death. Sadly, most of us Pinoys have grown allergic to talks about death and life insurance products in general.
Culturally, we stay away from or avoid bringing up the topic of dying and death in conversations because doing so would somehow, in some magical way, tempt Fate to deal with us sooner.
That the very act of thinking or talking about it or making arrangements for our own passing would make it more likely for us to die sooner.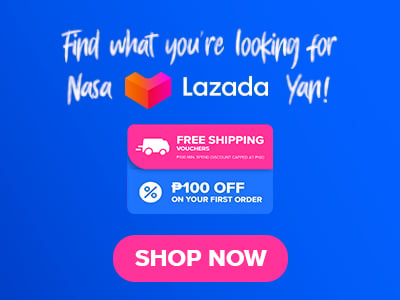 This has led to the sad situation where we buy insurance for assets such as our houses, vehicles, and properties but not for our own life, actually our own biggest asset.
What are the different types of insurance
PH insurance policies come in many forms. There are many products available in the market that it might sometimes overwhelm you.
Just visiting the website of a well-known insurer would provide a list of options that can confusing to go through.
Thus, it is helpful to understand the many types of coverage that are available for you. In this way, you can understand what each of the products that you come across or maybe presented to you.
Life insurance. Also called death cover, it is a type of cover that leaves your family with money when you pass away. This includes among other kinds the term insurance plan.
Health-maintenance organization (HMO). It is a health insurance that gives defined amount each year, called annual benefit limit, in time of sickness. It pays hospital bills, medicine, doctor's fees, and even dental care.
Critical illness. Also called trauma or critical illness cover, it provides lump sum amount to you and your family when you get sick of any ailments that are part of list of major diseases.
Accident insurance. An accident insurance is a policy that gives a certain amount of money when you sustain injuries due to accidents.
Total and permanent disability. It gives you money in time of disability, dismemberment and major burns.
Other non-life insurance. These are types of cover for anything other than life and health. Examples include insurance plan for auto and motor, travel, and general liability.
Auto and motor insurance
Aviation
Cargo
Credit insurance
Disaster insurance (fire, flood, earthquake, etc.)
Engineering insurance
General accident
General liability insurance
Marine insurance
Microinsurance
Migrant worker's insurance
Mortgage insurance
Property insurance (fire, damages from natural disasters, etc)
Surety
Travel insurance
Life insurance
Insurance PH plays an essential role to personal financial planning. It protects you against life's uncertainties, such as sickness, disability and untimely death.
It's a means of replacing loss of income brought about by these circumstances, minimizing their impact on you and your family. And that's why insurance is also called wealth or income protection.
Dying too young, being sick, or living too long are life's risks. Insurance, together with emergency fund, forms part of your personal risk management.
It ensures that you have adequate funds to meet unexpected situations. It prevents you or your family from taking on debts, and it ensures that the financial plans that you put in place will not be derailed.
Benefits
Its primary benefit is to give you and your family peace of mind in times of your passing or sickness. You can be freed from any worries about the financial situation of your family should you pass on or unable to earn an income due to illness. Here are the many benefits of getting insured.
1. Pension for your spouse
Your spouse is the one person that will be hurt the most and will suffer financial hardship when you are gone.
An insurance leaves behind an amount of money that can help him or her go on living until such time he or she can recover financially.

2. Education for your kids
Your kids will be at the mercy of family or strangers after you pass away. An insurance ensures that their education will continue despite your absence.
3. Family
If you are the breadwinner and you have dependents such as spouse, children, parents and relatives, your passing can put them in dire financial situation.
Life insurance can provide them cushion so they can live reasonably until such time they can recover money-wise.
4. Debt payments
What you can receive from an insurance company can also be used to pay your debts.
5. End-of-life healthcare cost
We don't really know the manner in which we pass on from this world. However, there's a high chance that we'll rack up hospital bills, medical expenses, and other related healthcare costs towards the end of our life particularly when our family will bring us to a medical facility in the hope of reviving us back.
6. Funeral costs
There are companies now that offer pre-need plans for funeral because, as it turns out, it can be quiet expensive.
In case you still don't have one, your life insurance can cover for any funeral costs so your family would have less worries.
7. Estate tax
Estate tax is what you will give to the government before ownership of your assets can be transferred to someone else.
And it can be surprisingly expensive to the point that some families, who are unprepared, would rather sell off the assets just to pay tax.
Life insurance can potentially cover whatever is due to the government so your loved ones don't have to make difficult decisions.
8. Peace of mind
It lowers the risk of bankruptcy or selling your assets in order for your family to get hold of enough money to pay off all immediate and future needs after your death.
It prevents them from making necessary but difficult—even unwise—decisions in time of need, grief, and loss.
9. Savings
There are types of insurance plans, such as the whole life policy, that can provide long-term savings. The variable universal life insurance (VUL) is another kind that has an investment component.
Types of life insurance
Life insurance is defined by the period of coverage. It is the length of time that your policy starts and ends. There are two basic types of coverage:
Permanent insurance

Whole life insurance
Variable universal life (VUL)
Term insurance. It will give you cover for a limited period of time, typically one year. After five years, you will need to renew the policy. Because it has a shorter period of coverage, it costs less than permanent insurance but, generally, it can't be renewed when you reach the age of 70.
Permanent insurance. A permanent life insurance, meanwhile, covers you for your entire lifespan, typically until you are 100 years old. Because of its longer cover, it costs more than the term insurance with the benefit of being insured for your entire lifetime.
There are two types of permanent life insurance: whole life policy and variable universal life. They both give cover for one's lifetime, but the difference is their savings component.
Whole life insurance. It is a plan that has guaranteed cash value. A variable universal life or VUL has a living benefit called account value and it is put into investment funds. The amount of the account value varies and is not guaranteed.
Variable universal life. Also known as VUL or investment-linked policy, it is a unique product because it offers protection and savings. It provides a sum of money in the time of death, and at the same time it has invested cash value that may grow over time.
What is an insurance rider? It is a contract that supplements the main life insurance policy. Examples are riders for critical conditions, term insurance, accidental death or dismemberment, income protection, and waiver of premium.
Key Features of Life Insurance Product
Life insurance products in the Philippines are covered by The Insurance Act. The Insurance Commission is the government agency that makes sure all these products in the country are fair and conform to our laws. There are many types of life insurance products out there, but all of them have the following key elements.
Insurer. The insurer is the insurance company. It writes the policy, receives the premium, keeps it enforced as long as the premium is paid, and pays the sum insured to the beneficiaries when conditions of release are met. The Insurance Commission keeps a list of all duly registered life insurance companies. Or, you may want to read the top insurance companies in the Philippines according to Insurance Commission.
Insured. The insured is the person whose life is covered by insurance. Meaning, when the inevitable happens and all requirements of the policy are fulfilled, the insurer would then go ahead and pay your beneficiaries. It's not true that anyone can be insured. People of certain age (either too young or too old), profession, state of health, and other factors who may be denied from being insured.
Policy. The policy is simply the contract between you and the insurer. It lists down all the things that concern your coverage such as your and insurer's duties, the insured amount, payment of premium, steps in making a claim, and other important details.
Policyholder. The policyholder is the person who owns the policy. Unlike the insured, the policyholder must be at least 18 years old. If you have insured your life, then you are both the policyholder and insured. However, there are also cases where the policyholder is not the same as the insured such as when a parent buys an insurance cover for a child or employers for their workers.
Beneficiaries. Beneficiaries are the people who will receive the money from the insurer. While generally anyone can be your beneficiary, the most common are your spouse, children, family members, descendants, heirs, guardians, employers and business partners. You can also name companies, such as banks and lenders, and charities as your beneficiary. However, there are people who are not allowed by the law to receive insurance proceeds.
Sum insured. The sum insured is the amount of money that beneficiaries could receive when the insured passes away. There are insurance covers, such as a term policy, where the amount of the sum insured stays the same throughout the length of the contract. On the other hand, a policy with investment can possibly have higher sum insured than what is originally written, depending on the returns of the investments. But how much insurance do you need? You can talk to your advisor on the level of cover that you require.
Premium. It is the amount of money that you, as the policyholder, pay to the insurance company in exchange to be insured and for the policy to remain in effect. Many providers offer flexible payment terms. You can pay annually, semi-annually, quarterly, or monthly. Making your payment is also made convenient. Depending on the insurer, you can pay through the banks and payment centers. You can even have your premiums paid automatically straight from your bank account.
Period of coverage describes how long the policy is in effect.
Riders. Riders are supplementary contracts. They can be attached or removed from the main policy, adding more options on customizing your plan to better suit your particular needs.
There are many factors that affect the amount of premium. Usually, these are the same factors that affect your insurability that you will end up paying including age, health, profession, or even place where you live.
How to apply for life insurance?
A life insurance is a contract, so the law requires that people getting one is at least 18 years old and literate. Minors can be insured too, but they cannot be policyholders; parents can apply and sign up on their behalf. If you're good to go, here are a few of the things that you can check to get started.
Check insurance need
Pick the type of cover
Make a list of insurers
Set up an appointment with trusted advisor
Compare similar products before signing the policy
Check insurance need
Do you need insurance? It is worth to ask this question. Some people may have very minimal requirement for a cover that may be addressed by their savings, and others may be working in companies that provide such benefit as part of the employment contract.
To be sure, you may check this article that discusses insurance needs of people according to different stages in life.
Type of cover
If your answer to the question earlier is yes, then review the discussion above to see which type you'd think you're interested.
Do you only want to purchase a policy that is good for a year? Then term life policy is the one for you.
Or do you want to lock in insurance while you're young? A whole life policy is better suited for that goal. Is savings part of your requirement? Getting a variable universal life contract may be appropriate.
Make a list of insurers
The next step is to draw up a list of insurers before you begin asking for quotes. There are dozens of companies in the Philippines offering life policy, and you might be overwhelmed with the enthusiastic response you get when you put out your intention to buy a policy.
So that it is easier for you, try to narrow down your choices to companies that you're familiar with, have branches that are located near you, with reputable history, etc. To help you come up with the list, check this ranking of the top insurers.
Set up an appointment with advisors
Clear your calendar for appointments with licensed agents. Most of them have social media accounts, and you'd be surprised that you have one among your circle of friends and acquaintances.
You may also check the website of the companies, they usually have an online form where you can submit your location and they'd connect you to an agent who is within the area.
Bear in mind that whoever you're going to end up choosing to buy from, they'd be responsible in helping you manage the contract.
You may opt for an online chat or meeting. Should you wish to meet them, set it up in a public, crowded place with good internet connection like coffee shops. During the appointment you can ask the following:
Insurance needs analysis
Request for quotes
Product overview
Insurance needs analysis. Ask if they can walk you through in estimating the amount of insurance that is adequate for your situation.
They should be able to check the level of cover that is sufficient for you, your beneficiaries, and other purposes of the policy. Remember, both being under- or over-insured is disadvantageous. Through this process, you can gauge their competence, credibility, and trustworthiness.
Request for quotes. You may ask this in advance. The quotes would contain the amount of premium (the payment you're required to make to enforce the contract).
Later on when you've gathered proposals from other providers, you can compare and pick the suitable policy.
Product(s) overview. The rep must be well-versed with the company's products. Make sure that you understand the exclusions (situations or life events that are not covered) as well as inclusions (those that are covered).
Compare Similar Products Before Signing the Policy
After you have gathered the proposals, start comparing. Look at factors such as costs, coverage, exclusions, payment, etc.
You may consider other aspects such as online account management, prompt agent response, the ease in doing business, the trustworthiness of the company and the agent, etc.
Ask around too so you get first-hand experiences from people who have purchased the similar products.
Prepare to sign the policy
Once you've chosen one that you think is your best option, then prepare to pay to sign the contract. Usually you would be asked to provide the following:
At least one or two valid identification cards
You must be at least 18 years of age
If you're the policyholder and the insured is either your parent, spouse or a child, prepare valid identification cards, birth certificates, marriage contract and other documents that establish relationship
Payment of the first premium
The personal and contact details of your beneficiaries
After the contract is signed, just wait for instructions when the policy is going to be delivered. It is either going to be sent to you via email for the electronic copy, or delivered through courier or through your agent
Frequently asked questions about life insurance
Here are some of the common FAQs that you might have about getting insured.
1. After acquiring life insurance, what should you do?
There are several things that you should do once you signed up. Keep electronic and hard copies of the policy, store them in a secure data drive or safe place, respectively.
Most people usually keep the policy together with last will and other important documents.
It is also equally important that you inform your beneficiaries about it. Many policies are unclaimed simply because no one knows they exist.
Telling them about your life insurance would make sure that a claim is filed should the need arise in the future. They should know the following:
insurer
details such as insurance product name, account number, etc.
details such as coverage and exclusions
location of the policy
intended purpose of the proceeds such as end-of-life care and services, charity, etc.
personal debts and other liabilities
how you want them to spend their share of the proceeds
2. What are the reasons that your insurance application is denied?
Just because you decided to buy one does not mean that the policy is going to be issued. Insurers consider many factors before approving any application.
Some of the reasons that you may be denied are old age, poor health, and risky occupation. For the full list of reasons, you may check this post that discusses critical factors that affect insurability.
3. What happens when a claim is denied?
Say that you have a policy that is enforced, but you're denied of the pay-out by the insurer due to some rules.
What can you do? According to Insurance Commission, you don't have to go to court. They can hear out issues regarding policies for as long as the sum in dispute is less than 5 million pesos.
Conclusion
The fundamentals of life insurance in the Philippines are now complete. You can start looking around for the greatest coverage for you now that you're more knowledgeable.
Read More:
How to Choose the Right People as Beneficiary for Life Insurance Philippines 2022
What are Life Insurance Needs for Different Life Stages in the Philippines