How to Apply to PRC Licensure Exams Online
Remember how sluggish and slow government services were? Before, filing for PRC licensure examinations required a long queue of lines and a lot of paperwork but life nowadays has been made easier because of the internet and modern technology.
This innovation even resulted in a much greater impact to improve government services most especially here in the Philippines.
One of these government units who benefited greatly in the advanced technology innovation is the Philippine Regulation Commision (PRC) as they develop the Licensure Examination and Registration Information System, widely known as LERIS, which successfully cut down the commission's processing time since 2016.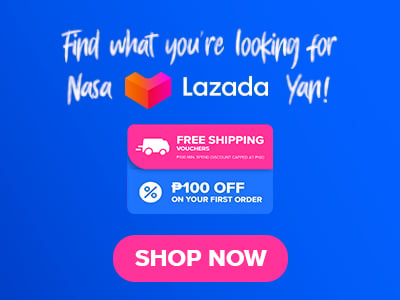 LERIS came in more handy when pandemic hit the country as it helped applicants and professionals to go through with their license renewal and exam application without physically visiting the PRC offices.
Are you one of the young professionals who has no idea where to begin and has a few questions in applying for a licensure examination? Read along as we break down the step-by-step guide on how to apply for PRC-required licensure examinations online through the commission's LERIS!
PRC Online Exam Application
Applying and filing for licensure examination can now be easily made online, just type in prc.gov.ph on your browser and wait for it to redirect you to PRC's LERIS. There, you will find the different services of of the commission being offered online:
For you to be able to explore the different services, make sure to make an account by clicking the Register option.
If you already have an account, you can easily apply for an examination by simply signing in.
In creating an account to PRC LERIS, the portal will present its Terms and Agreement pointing out its privacy grounds, tick the "I Agree" box.
Next, it will be asking you to provide the following for you to be able to proceed with applying for the licensure examination:
Active email address
Personal information (Name, Date of Birth, Mobile Number, etc.)
A photo or scanned copy of you community tax certificate (CEDULA)
1 valid ID card
Scanned 2×2 most recent ID photo of yourself with a white background, taken within 6 months prior to your application, attire should have a collar and ears should be visible. Note that accessories such as eyeglasses are also not allowed.
6. For newly registered LERIS users, you will be asked to Sign In using your newly made account.
Once signed in, account completion will be required by putting in more personal details such as the details in your valid I.D.
7. Once accomplished, make sure to run through with the details you have put in and click the "Save Information" button. Your account is now complete! You may now file to get a licensure examination. Easy, right?
8. Upload your 2×2 ID photo and make sure that it meets the requirements mentioned above. The portal has the ability to identify specifically which requirement is lacking in cases that your upload will fail. So, better to ensure that the photo you will upload meets all the requirements to avoid delays in your application.
9. Time to accomplish the online application form! Keep in mind to input only the true and correct information which are being asked. Afterwards, print at least 3 copies.
10. Set for your preferred appointment by clicking the "Select Transaction" button. An Examination tab will show wherein you will be asked to fill out some details via a drop-down button. Once you are done with the initial details being required, click "Proceed" for you to be redirected to the next window.
11. The next window will ask you to choose the nearest or your most preferred PRC office where you wish to submit your application papers and documents. Here, you could also select the time and date of your visit. Once finished, click the "Proceed" button to pay for your application fee.
12. Almost there! Settle your payments! LERIS has also included cashless and online payment transactions so you can settle your application fee in no time. Check out the available payment options below and how you can process them step-by-step:
UCPB
How: Click "Proceed" > write down the reference number that the page will prompt or take a photo for better keeping > pay via UCPB online and take a screenshot of the successful transaction just in case you will be needing it as a proof of payment.
Paymaya
How: Click "Proceed" > Sign in with your email address or mobile phone number as well as your password > Click "Log in" and pay thru Paymaya wallet
Landbank (thru Landbank iAccess), Bancnet, GCash
How: Similar to UCPB and Paymaya, the Landbank iAccess and GCash allows you to settle your payment online just like any other online banking transactions.
PRO Tip: If you prefer paying your application fee through the bank's over the counter service, we highly suggest that you do it early because the processing takes a few days for the commission's system to receive the payment. This will result in hassle-free processing once you visit the nearest PRC office.
If you wish to pay thru cash, the cashier option is still available wherein you will be asked to pay for your application fee on the day of your appointment.
9. Take note of your confirmed schedule of PRC appointment and make sure to show up early. Do not forget to bring with you the necessary documents needed to proceed with your application such as payment receipts and alike.
PRO Tip: A friendly reminder to also wear clothes that are appropriate when visiting government offices. On this note, they usually require closed pair of shoes, always a top with sleeves and pants, just to be safe. I, myself, experienced a delay in entering one of the PRC sites when I came wearing a long sleeveless top. Although, in my defense, it looked decent but then again government units has to abide to proper clothing codes and as visitors, we should also follow. Good thing I brought with me a dark shawl which I used to cover my arms. See this image below for better understanding:
Another PRO Tip: Come in your appointment with all documents photocopied, there are instances that the PRC staff will also require a photocopy of your documents so it would be best if you approach the counter ready and it will definitely save everyone's time and energy. You won't like running back and forth to have your documents photocopied and hurry not to be a cause of delay to other people who are in line with you. Lastly, bring a black-inked pen or two for faster last minute writing and signing needs. Keep in mind to write legibly.
Once you have gone through all these steps, keep all your proof of document receipt and successful application. You are now ready for the real thing… your examination! So, good luck and hoping for the best results!