How to contact GCash Customer Service 
Since GCash has been registered by millions of Filipinos, the app started to have issues regarding transferring and receiving of money from other bank accounts, and other services that they offer. There are some times that the GCash app does not really work well and all the users need to wait first to finish the maintenance before using the app again.
Well, these are just some of the inevitable issues that almost all mobile wallets or online banking are experiencing as it can really happen especially if a lot of users are using the app at the same time–making the system of the app shut down or needs to have maintenance to continue working well and avoid such issues as soon as possible.
With that, the customer service number or hotline of the mobile wallet or online banking that we are using are one the things we most often look for when our transactions do not work well or encounter some issues that need to be attended to as soon as possible.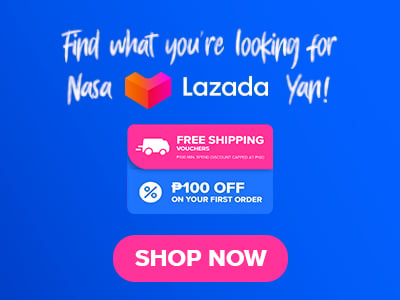 In line with this, we will be talking about in this post how you can contact GCash customer service, starting from the number or hotline up to what are the things you must need to do to be able to contact them.
Without further ado, let us all figure out how we can fix our transactions problems in GCash by contacting their customer service as fast as possible.
Ways on how to contact GCash Customer Service
Other than just literally calling for Gcash customer service, did you know that there are a variety of ways on how you can contact their customer service and raise your concern with regards to your issue with your GCash account or app? Listed below are the ways on how you can contact GCash customer service.
1. Call 2882 (GCash official customer service hotline number)
If you encounter an urgent issue with your GCash account or transactions, you can easily contact their customer service or care agent by calling their official hotline number–2882. However, this is only applicable to all Globe network users. Meaning, this wouldn't charge any load to every Globe network users and only open from 8:00 AM to 5:00 PM, Mondays to Sundays.
But, if you are not a Globe network user, don't worry too much as you can still reach the GCash customer service by calling (02) 7730-2882 through a telephone or landline.
2. Send an email
Another way to contact GCash customer service is to send an email to [email protected]. But, before sending an email, make sure to prepare these details:
Name
GCash Number
Amount
Date and Time of Transaction
Reference Number
However, please be mindful that a GCash customer service representative will reply within 24 hours in your email. So, if you have an urgent concern, this option is not recommended.
3. Open your GCash
Aside from directly contacting the Gcash customer service, did you know that you can just simply report your concern using the GCash app itself? Just by opening the GCash app, go through the sliding menu and select the "Help" button.
From there, you have the option to write a ticket or chat with a GCash customer support representative. If you choose to write a ticket, expect to receive an email from GCash within 24 hours.
Also, the details needed to be included when writing a ticket must be specific and clear. In most cases, the details that GCash is requesting to have in the ticket are the date and time of transactions and reference number, especially for those who encountered issues regarding cash-in or cash-out transactions.
Conclusion
Whenever you experience any issues regarding your GCash account, especially with the transactions, you won't need to worry about too much as GCash has excellent customer service and friendly agents that will help you solve your concern.
Remember that you will always have access to their customer service that can assist you with any issue or worry. Just be aware that sometimes, GCash may take a while to respond to your inquiries due to the number of cases they are currently processing.