How Much is Spotify in the Philippines?
Listening to music is just a very relaxing and satisfying feeling, isn't it? It can be either someone's hobby or can be someone's escape or coping mechanism whenever they feel drained, sad, or stressed. Your safe haven could be music.
As someone who enjoys listening to music, I find it extremely annoying when advertisements or other promotions interrupt or halt the music I am listening to. Because of this, a large number of applications, including the Spotify app, allow you to listen to music, download it, and then play it when offline.
If you still haven't known, Spotify is one of the largest music streaming services around the world. It is now very popular particularly in the Philippines because it is very convenient and fun to use – there are already ready-made playlists for you and even podcasts you can listen to as well when you download it and purchase a premium account.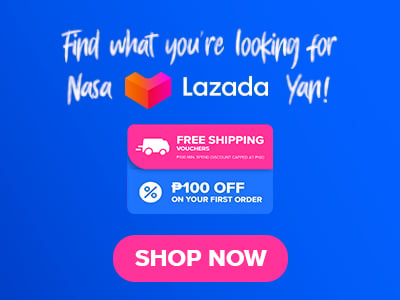 I bet you've reached this post because you've been looking for some information, particularly how much Spotify is in the Philippines, aren't you? Now, be sure to read this post up until the end because we will be providing lots of information about Spotify in the Philippines.
What is Spotify?
To begin, let us first talk about what Spotify is – how does this app work?
As from what I've mentioned earlier, Spotify is a music streaming service provider. You can actually download it for free, both for Apple and Android devices.
The good thing about this app is you can listen to music and podcasts even when you don't purchase any of their premium subscriptions. But, you can't literally choose the song or podcast that you would like to listen to; basically, it's shuffled. But, you can freely choose and search for a playlist.
Meanwhile, In Spotify premium, you can freely listen to all of your chosen music and podcasts, without any ads and you can even create your own playlist.
How Much is Spotify Premium in the Philippines?
Now, how much does it cost to purchase Spotify premium in the Philippines? Is it expensive or budget-friendly? To know more about this and Spotify's different types of premium subscriptions, check out the table below:
Premium Subscriptions
Features
Cost (PHP)
Mini
• 1 account on mobile only
• Group session
• Ad-free music listening on mobile
• Download 30 songs on 1 mobile device
₱7/day
Individual
• 1 account (can access on any gadget device)
• Ad-free music listening
• Play anywhere – even offline
• On-demand playback
• One-time or subscription plans
₱129/month
Duo
• 2 premium accounts for a couple under one roof
• Ad-free music listening, play offline, on-demand playback
₱169/month
Family
• 6 premium accounts for family members living under one roof
• Block explicit music
• Ad-free music listening, play offline, on-demand playback
₱194/month
Student
• Available only to students at an accredited higher education institution.
• Unlimited ad-free music listening
₱65/month
Spotify Premium Monthly Subscription Fees
How Can I Pay Spotify Premium in the Philippines?
If you were worried that buying a Spotify premium subscription might be a hassle, worry no more because Spotify Philippines prioritizes cashless transactions when it comes to subscription payments.
There are many ways to pay for Spotify Premium, including:
Credit/debit card
Prepaid cards
PayPal
Gift cards
Pay by mobile
Pay as you go
You may visit Spotify Philippines' official website to learn more about how to use your preferred payment method to pay for your subscription.
How Much is a 1 Year Subscription to Spotify?
A one-year Spotify subscription may appear pricey, but it is actually a good deal, and you can save up and receive a discount by getting this subscription.
Spotify offers a variety of premium subscription plans that you can choose from. However, Spotify Philippines only offers a one-time payment for 1-year subscription for the "individual" premium subscription that costs ₱1,290, which you can save ₱498.
How Long is Spotify Free Trial?
If you are a new Spotify user, you are eligible and may redeem the premium 1-month trial offer. You can only redeem this offer once. In other words, prior customers cannot benefit from this offer again.
However, keep in mind that by redeeming this offer, and once the free trial expires, you will be automatically charged the then-current monthly rate for the Spotify Premium Service after the free trial period has ended, and the payment method you provided will be charged that sum unless you cancel before the end of the free trial period.
Check out Spotify Philippines' official website to learn more about its terms and conditions of use.
Which Spotify Plan is Best?
Deciding which plan is best for you actually depends on you. Are you solo or do you have someone with you who wants to join you in your subscription?
If you are looking for the best plan for one person, the individual subscription would be the best plan for you. It will give you full access to Spotify's features.
Meanwhile, if you and your friend or partner want to fully access Spotify's features, you may purchase the duo subscription. You'll get two premium accounts when you purchase this subscription.
Lastly, if you have a family of six, the family subscription would be the very best option to purchase. For only ₱194 a month, you and your family can each have a separate account, which allows them to freely create and listen to their own playlists without interfering with the activities of anyone else's accounts.
How Do I Cancel the Spotify Premium?
If you've made the decision to put Spotify on hold for a bit, you might be wondering how to end your Spotify Premium subscription.
This is how to cancel Spotify Premium, regardless of whether you only intended to use it for the free trial or needed a break from the music streaming service.
To cancel Spotify Premium, go to your Spotify account page in your browser. On Android or iOS, select Change plan > Cancel Premium > Continue to cancel > Yes, cancel.
On desktop, go to Available plans > Cancel Premium > Continue to cancel > Yes, cancel.
Will Spotify Save My Playlists if I Cancel Spotify Premium?
None of your friends, playlists, or music in your music library will be lost even after canceling your Spotify premium account.
However, if you downloaded music through Spotify while you are still on a premium, all of that content will be deleted from your device.
Because listening to downloaded Spotify content offline is a premium feature, you cannot already download and listen to offline music.
Which has More Songs, Apple or Spotify?
The two most widely used music streaming services are Spotify and Apple Music. These two giants at the top of the pile are attracting the most attention, but which one is really better and offers more songs?
The selection of music and other listening options may be of more importance to users. If a service doesn't feature the music you like, there's no use in paying for it.
While Apple offers a larger inventory of 90 million songs for listening to, Spotify claims that it has over 82 million tracks, including more than 4 million podcast titles.
Why Do People Like Spotify?
Due to its free, ad-supported tier, Spotify is the most flexible choice if you want to stream music without having to pay.
From smartphones to game consoles to smart speakers, Spotify is compatible with a variety of devices.
A strong podcast selection is also available, including some exclusives and a subscription option.
Is Spotify the Same in Every Country?
Your Spotify account is initially set to the country in which you created it – but you can easily change it when needed. If you are moving to a new country, or just traveling for the summer, you can easily change your Spotify country.
You can do this through any internet browser, whether you're on a Mac, PC, iPhone, or Android device. It's important to note, however, that you can't change to any country. Your new country will only appear if you're actually there.
Final Thoughts
Spotify is indeed a good and worth purchasing music streaming service provider in the Philippines. If you are really into music and/or podcasts, purchasing any of there premium subscriptions would be worth every penny.
If you're concerned that you can't cancel your subscription at any time, put that worry to rest by getting a premium account right away. Not only can you cancel your subscription at any time, but Spotify also has a convenient help center, which you can find on their official website if you encounter any issues with your account.
And now that you've reached the end of this post, we hope you were able to find the information you are looking for with regards to Spotify Philippines, specifically how much it cost. What then are you still holding out for? Visit the Spotify Philippines website immediately to buy a premium account and enjoy an ad-free music listening experience!
Read More:
Budget Gaming Phone Philippines
What are the Cheapest Cars in the Philippines
What are the Monthly Costs of Owning a Pet Dog in the Philippines