Best Stock Market Investment Blogs And Websites in the Philippines to Follow
One of the first things that beginners would look is a free resource online. This article is a list of blogs and websites that talk about how to invest in the stock market. It is arranged alphabetically.
Top Stock Market Investment Blogs and Websites Philippines
Curious about where you can read and learn more about the stock market? These blogs and websites run by Pinoys might help you out!
1. DailyPik
Fehl Dungo writes for DailyPik. In fact, she also owns another popular website PhilPad.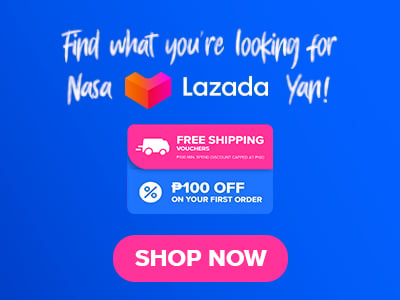 According to its about page, "Our goal is to help people like you learn more about stocks [on Philippine Stocks Exchange] and share updates about the stock market," and they "…share with you our daily stock picks, carefully selected and analyzed according to financial, banking and stock market analysis."
The website also has picks on best stocks on equities from the Philippines, United States of America, Hongkong and China.
It also contains a guide for beginners and on indexes such as PSEi, Nasdaq 100, S&P 500, Dow Jones 30, FTSE 100, DAX 30, CAC 40, and HSI Tech. Lastly, it contains tips on how to make the most out of mutual funds.
2. Filipino Investor
According to the website, "The Filipino Investor is an investment and trading website which aims to share to the investing public our insights and views on the financial markets and various investment instruments such as stocks, bonds, mutual funds, insurance etc. based on our actual experience in dealing with it."
Indeed, it contains a newbie guide such as selecting stock brokers as well as in-depth analysis. For instance, it tried to prove "stock's beta is equal to the slope of the linear regression" using a spreadsheet. It also recommends stock picks based on value investing and dividend yield.
3. Investagrams
Investagrams is a platform that addresses the needs of many Filipino stock investors.
Both desktop and mobile app are available to its users and as one of the newest fintech in the country, it has attracted 50,000 users with millions of visits recorded monthly.
The site not only boasts of interactive forum, it has news, disclosures, stock profiles, virtual trades, contests, seminars, and workshops. Among other things that members discussed are blue chip stocks, etc.
4. Investing Engineer
Engineer Mark is the writer behind the blog Investing Engineer, which is dedicated to his analysis on stocks that are publicly traded in the local bourse. Initially, he thought of writing a blog as a means to record the lessons he's learned from various financial seminars and stock trading activities that he's part of through the years. Until one day, its traffic gained traction when he started posting about picking stocks.
Among the topics that you'd be able to come across would be the intrinsic value of various securities, opening an account with a brokerage company, ways to earn passive income, etc.
5. Marvin Germo
Marvin Germo, president of Stock Smarts Inc., maintains his eponymous blog where he provides services such as videos, books, strategies, financial planning, seminars, consulting, mentorship, and advisory.
His blog is an extension of "his ability to breakdown [sic] complicated investment concepts and translate it into something that is simple, basic and understandable has made him one of the most sought after investment speakers in the land."
6. Pesobility
Software developer Manny manages and owns Pesobility. It is one of the most updated utilities online. Its easy-to-use interface readily gives investors an overview on stock quotes, price-to-earnings ratio, and cash dividends.
7. PSE Academy
PSE Academy is the official education platform of the Philippine Stock Exchange, Inc. It is aimed for all Filipinos who want to start investing in the local bourse.
The target audience is broad. There are resources specific to beginners, intermediate, and advanced learners.
It is also the channel through which people can get news, updates, links in becoming Securities Representative Certification Exam and Associated Persons Certification Exam, corporate disclosures, directories of brokers and publicly listed companies, and announcements, etc.
8. Smart Pinoy Investor
Romer "Omeng" Tawid owns Smart Pinoy Investor where he "share my experiences, insights and lessons about investing and personal finance as a whole."
The entire website is dedicated in teaching people how to invest in Philippine stock market: personal finance, tips, tricks, picks, and online lessons."
Its resources include links to Truly Rich Club, a virtual walk-through to global investing, technical analysis, copy-trading, and other similar resources.
10. Value Investing
Value Investing Philippines is a website that is devoted to sharing the merits of value investing, a strategy of picking stocks that are undervalued and holding on to them for the long term.
Contents are reviews of initial public offerings, brokers and different investments, how to invest in local and foreign securities, and ongoing update on personal portfolio in comparison with the stock index.
Key Takeaways
When it comes to monetary difficulties and financial catastrophes, we Filipinos are naturally resourceful.
The majority adhere to short-term financial fixes, however others are skilled at money management.
Financial management and financial knowledge were previously undervalued, but not any longer. As smart financing becomes more popular, millennials are breaking the cycle of bad money management.
Maybe you've been looking for the best business opportunities to test out or are just trying to get financial freedom.
Learn from the professionals in financial planning, the stock market, money management, investments, and debt reduction to advance your financial literacy. We hope this list helped you out and we'll continue helping you as you achieve financial freedom!
Read More:
3 Easy Steps to Determine Your Financial Goals
What are the Best Personal Finance Website Blogs in the Philippines?
6 Effective Strategies To Pay Your Debts Philippine 2022