Complete Stock List On Philippine Stocks Exchange 2023
In the Philippines, businesses can register as a corporation with the Securities and Exchange Commission.
Corporations will start as privately-held; meaning, they do not have to submit periodic reports that are to be made public.
Publicly-listed companies and their stocks on PSE
And an option is for companies to go public. When they are publicly-listed, their shares can be traded in the country's stock market, the Philippine Stock Exchange (PSE). They can let everyone to buy or sell their shares.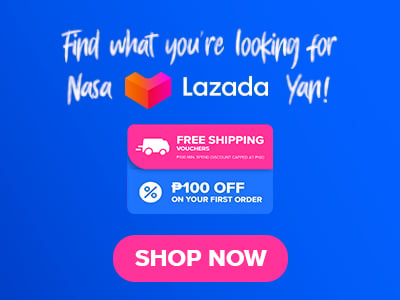 For investors, they invest in these shares in the hope of getting either dividends or increase in the stock price.
Out of the 274 corporations that you see in the table below, the top 30 most liquid companies become part of the PSEi or the Philippine Stock Exchange index, also commonly called the blue chip stocks.
In the table, you can see the name of the corporation, the stock symbol or ticker, and information such as their website, listing date, sector, and subsector.
COMPANY
TICKER
INFO
2GO Group, Inc.
2GO
Location: 8th Floor Tower 1 Double Dragon Plaza, Macapagal Blvd. corner EDSA Extension, Pasay City 1302, Philippines

Listing Date: May 15, 1995

Sector: Services


Subsector: Transportation Services
8990 Holdings, Inc.
HOUSE
Location: Unit 1104 Liberty Center, 104 HV dela Costa St., Salcedo Village, Makati City

Listing Date: December 9, 2010

Sector: Property

Subsector: Property
A Brown Company, Inc.
BRN
Location: Principal Office: Xavier Estates Uptown, Airport Road, Balulang, Cagayan de Oro City 9000 Liaison Office: 194 Tomas Morato Avenue, Sacred Heart, Quezon City 1100


Listing Date: February 8, 1994

Sector: Property

Subsector: Property

A. Soriano Corporation
ANS
Location: 7th Floor, Pacific Star Building, Makati Avenue, Makati City

Listing Date: October 25, 1973

Sector: Holding Firms

Subsector: Holding Firms

AbaCore Capital Holdings, Inc.
ABA
Location: No. 28 N. Domingo St. near corner Gilmore St., New Manila, Quezon City

Listing Date: October 28, 1987

Sector: Holding Firms

Subsector: Holding Firms
Aboitiz Equity Ventures, Inc.
AEV
Location: NAC Tower, 32nd Street, Bonifacio Global City, Taguig City, Metro Manila

Listing Date: November 16, 1994

Sector: Holding Firms

Subsector: Holding Firms
Aboitiz Power Corporation
AP
Location: NAC Tower, 32nd Street, Bonifacio Global City, Taguig City, Metro Manila

Listing Date: July 16, 2007

Sector: Industrial

Subsector: Electricity, Energy, Power & Water
Abra Mining and Industrial Corporation
AR
Location: Jabel Bussiness Center, 103 West Avenue, Quezon City

Listing Date: December 24, 1969

Sector: Mining and Oil

Subsector: Mining
ABS-CBN Corporation
ABS
Location: ABS-CBN Broadcast Center, Sgt. Esguerra Avenue cor Mother Ignacia Street, Diliman, Quezon City 1103 Philippines

Listing Date: July 8, 1992

Sector: Services

Subsector: Media
ABS-CBN Holdings Corporation
ABSP
Location: 16th Floor, North Tower, Rockwell Business Center, Sheridan St. cor. United St., Barangay Highway Hills, Mandaluyong City, 1554

Listing Date: October 7, 1999

Sector: Services

Subsector: Media
AC Energy Corporation
ACEN
Location: 4th Floor, 6750 Office Tower, Ayala Avenue, Makati City

Listing Date: January 5, 1970

Sector: Industrial

Subsector: Electricity, Energy, Power & Water
ACE Enexor, Inc.
ACEX
Location: 4th Floor, 6750 Office Tower, Ayala Avenue, Makati City

Listing Date: August 28, 2014

Sector: Mining and Oil

Subsector: Oil
Acesite (Phils.) Hotel Corporation
ACE
Location: 7th Floor, Manila Pavilion Hotel, U.N. Avenue, Ermita, Manila

Listing Date: December 5, 1986

Sector: Services

Subsector: Hotel & Leisure
AgriNurture, Inc.
ANI
Location: No. 54 National Road, Dampol II-A, Pulilan, Bulacan

Listing Date: May 25, 2009

Sector: Industrial

Subsector: Food, Beverage & Tobacco
AllHome Corp.
HOME
Location: LGF Building B, Evia Lifestyle Center, Daanghari Road, Almanza Dos, Las Piñas City, Philippines

Listing Date: October 10, 2019

Sector: Services

Subsector: Retail
Alliance Global Group, Inc.
AGI
Location: 7/F 1880 Eastwood Avenue, Eastwood City CyberPark, Bagumbayan, Quezon City

Listing Date: April 19, 1999

Sector: Holding Firms

Subsector: Holding Firms
Alliance Select Foods International, Inc.
FOOD
Location: Suite 3104 A, West Tower, Philippine Stock Exchange Centre, Exchange Road, Ortigas Business District, Pasig City, Metro Manila, 1600 Philippines

Listing Date: November 8, 2006

Sector: Industrial

Subsector: Food, Beverage & Tobacco
Alsons Consolidated Resources, Inc.
ACR
Location: Alsons Bldg., 2286 Chino Roces Ave., Makati City

Listing Date: April 12, 1993

Sector: Industrial

Subsector: Electricity, Energy, Power & Water
Altus Property Ventures, Inc.
APVI
Location: Brgy. 1 San Francisco, San Nicolas, Ilocos Norte

Listing Date: June 26, 2020

Sector: SME

Subsector: SME
Anchor Land Holdings, Inc.
ALHI
Location: Unit 11-B, 11th Floor, L.V. Locsin Building, 6752 Ayala Avenue corner Makati Avenue, Makati City, Philippines, 1228

Listing Date: August 8, 2007

Sector: Property

Subsector: Property
Anglo Philippine Holdings Corporation
APO
Location: 6th Floor Quad alpha Centrum, 125 Pioneer St. Mandaluyong City

Listing Date: August 8, 2007

Sector: Property

Subsector: Property
APC Group, Inc.
APC
Location: G/F MyTown New York Building, General E. Jacinto St. corner Capas St., Brgy Guadalupe Nuevo, Makati City

Listing Date: March 8, 1994

Sector: Services

Subsector: Other Services
Apex Mining Co., Inc.
APX
Location: Unit 3304-B West Tower, PSE Centre, Exchange Road, Ortigas Center, Pasig City, Philippines 1605

Listing Date: March 7, 1974

Sector: Mining and Oil

Subsector: Mining
Apollo Global Capital, Inc.
APL
Location: Unit 3304-B West Tower, PSE Centre, Exchange Road, Ortigas Center, Pasig City, Philippines 1605

Listing Date: October 18, 2012

Sector: Services

Subsector: Information Technology
Araneta Properties, Inc.
ARA
Location: 21/F Citibank Tower, Paseo de Roxas cor. Valero St., Salcedo Village, Makati City

Listing Date: November 14, 1989

Sector: Property

Subsector: Property
AREIT, Inc.
AREIT
Location: 28th Floor, Tower One & Exchange Plaza, Ayala Triangle, Ayala Avenue, Makati City

Listing Date: August 13, 2020

Sector: Property

Subsector: Property
Arthaland Corporation
ALCO
Location: 7F ArthaLand Century Pacific Tower, 5th Avenue corner 30th Street, Bonifacio Global City, Taguig City 1634

Listing Date: March 19, 1996

Sector: Property

Subsector: Property
Asia Amalgamated Holdings Corporation
AAA
Location: 105 Cuenco St., Sto. Domingo, Quezon City

Listing Date: March 22, 1973

Sector: Holding Firms

Subsector: Holding Firms
Asia United Bank Corporation
AUB
Location: Joy Nostalg Center No. 17, ADB Avenue, Ortigas Center, Pasig City, Philippines

Listing Date: May 17, 2013

Sector: Financials

Subsector: Banks
Asiabest Group International Inc.
ABG
Location: 8th Floor Chatham House Building Valero cor. Rufino sts. Salcedo Village Makati City

Listing Date: July 10, 1979

Sector: Holding Firms

Subsector: Holding Firms
Asian Terminals, Inc.
ATI
Location: ATI Head Office: A. Bonifacio Drive, Port Area, Manila

Listing Date: January 25, 1996

Sector: Services

Subsector: Transportation Services
Atlas Consolidated Mining and Development Corporation
AT
Location: 5F FiveE-com Center, Palm Coast corner Pacific Drive, Mall of Asia Complex, Pasay City

Listing Date: November 17, 1970

Sector: Mining and Oil

Subsector: Mining
ATN Holdings, Inc.
ATN
Location: 9/F Summit One Tower, 530 Shaw Boulevard, Mandaluyong City 1501

Listing Date: September 24, 1970

Sector: Holding Firms

Subsector: Holding Firms
Atok-Big Wedge Co., Inc.
AB
Location: Alphaland Makati Place, 7232 Ayala Avenue corner Malugay Street, 1209 Makati City

Listing Date: January 8, 1948

Sector: Mining and Oil

Subsector: Mining
Axelum Resources Corp.
AXLM
Location: 1052 EDSA Magallanes Village, Makati City 1232 Philippines

Listing Date: October 7, 2019

Sector: Industrial

Subsector: Food, Beverage & Tobacco
Ayala Corporation
AC
Location: 34/F, Tower One and Exchange Plaza, Ayala Triangle, Ayala Avenue, Makati City

Listing Date: November 8, 1976

Sector: Holding Firms

Subsector: Holding Firms
Ayala Land, Inc.
ALI
Location: 31/F, Tower One and Exchange Plaza, Ayala Triangle, Ayala Avenue, Makati City

Listing Date: July 5, 1991

Sector: Property

Subsector: Property
AyalaLand Logistics Holdings Corp.
ALLHC
Location: 3rd Floor Glorietta 5, Ayala Center, Makati City

Listing Date: February 28, 1990

Sector: Holding Firms

Subsector: Holding Firms
Bank of the Philippine Islands
BPI
Location: Ayala North Exchange Tower 1, Ayala Avenue cor. Salcedo St., Legaspi Village, Makati City, Metro Manila 1229

Listing Date: October 12, 1971

Sector: Financials

Subsector: Banks
Basic Energy Corporation
BSC
Location: 7/F Basic Petroleum Building, 104 Carlos Palanca, Jr. St., Legaspi Village, Makati City 1229

Listing Date: October 16, 1973

Sector: Industrial

Subsector: Electricity, Energy, Power & Water
BDO Leasing and Finance, Inc.
BLFI
Location: BDO Leasing Centre, Corinthian Gardens, Ortigas Avenue, Quezon City

Listing Date: January 6, 1997

Sector: Financials

Subsector: Other Financial Institutions
BDO Unibank, Inc.
BDO
Location: BDO Corporate Center, 7899 Makati Avenue, Makati City

Listing Date: May 21, 2002

Sector: Financials

Subsector: Banks
Belle Corporation
BEL
Location: 5th Flr., Tower A., Two E-Com Center, Palm Coast Avenue, Mall of Asia Complex, Pasay City, Metro Manila, Philippines

Listing Date: February 2, 1977

Sector: Property

Subsector: Property
Benguet Corporation
BC
Location: 7/F, Universal-Re Building, 106 Paseo de Roxas, Makati City 1226

Listing Date: January 4, 1950

Sector: Mining and Oil

Subsector: Mining
Berjaya Philippines Inc.
BCOR
Location: 9/F Rufino Pacific Tower, 6784 Ayala Avenue corner V.A. Rufino Street, Makati City, Metro Manila

Listing Date: November 29, 1948

Sector: Services

Subsector: Casinos & Gaming
BHI Holdings, Inc.
BH
Location: 22/F The Pearlbank Center, 146 Valero St., Salcedo Village, Makati City 1227

Listing Date: April 2, 1973

Sector: Holding Firms

Subsector: Holding Firms
Bloomberry Resorts Corporation
BLOOM
Location: Solaire Executive Offices, Solaire Resort and Casino, Asean Ave., Entertainment City, Paranaque City

Listing Date: October 17, 2000

Sector: Services

Subsector: Casinos & Gaming
Bogo-Medellin Milling Company, Inc.
BMM
Location: Barangay Luy-a, Medellin, Cebu City

Listing Date: November 16, 1950

Sector: Industrial

Subsector: Food, Beverage & Tobacco
Boulevard Holdings, Inc.
BHI
Location: 1704 The Peak Tower, 107 L.P. Leviste Street, Salcedo Village, Makati City, 1227 Philippines

Listing Date: April 28, 1997

Sector: Services

Subsector: Hotel & Leisure
Bright Kindle Resources & Investments Inc.
BKR
Location: 16th Floor BDO Towers Valero, 8741 Paseo de Roxas, Makati City

Listing Date: March 21, 1995

Sector: Financials

Subsector: Other Financial Institutions
Cebu Air, Inc.
CEB
Location: Cebu Pacific Building, Domestic Road, Barangay 191, Zone 20, Pasay City

Listing Date: October 26, 2010

Sector: Services

Subsector: Transportation Services
Cebu Holdings, Incorporated
CHI
Location: 20th Floor, Ayala Center Cebu Tower, Bohol Street, Cebu Business Park, Cebu City

Listing Date: February 14, 1994

Sector: Property

Subsector: Property
Cebu Landmasters, Inc.
CLI
Location: 10th Floor, Park Centrale Tower, Cebu I.T. Park, J.M. Del Mar Street, Lahug, Cebu City

Listing Date: June 2, 2017

Sector: Property

Subsector: Property
Cebu Property Ventures and Development Corporation
CPV
Location: 20th Floor, Ayala Center Cebu Tower, Bohol Street, Cebu Business Park, Cebu City

Listing Date: March 3, 1992

Sector: Property

Subsector: Property
Cemex Holdings Philippines, Inc.
CHP
Location: 34th Floor Petron Mega Plaza Building, 358 Sen. Gil J. Puyat Avenue, Makati City

Listing Date: July 18, 2016

Sector: Industrial

Subsector: Construction, Infrastructure & Allied Services
Central Azucarera de Tarlac, Inc.
CAT
Location: First Lucky Place, 2259 Pasong Tamo Extension, Makati City

Listing Date: April 12, 1977

Sector: Industrial

Subsector: Food, Beverage & Tobacco
Centro Escolar University
CEU
Location: No. 9 Mendiola Street, San Miguel, Manila

Listing Date: November 10, 1986

Sector: Services

Subsector: Education
Century Pacific Food, Inc.
CNPF
Location: 7th Floor, Centerpoint Building, Julia Vargas Avenue corner Garnet Street Ortigas Center, 1605 Pasig City

Listing Date: May 6, 2014

Sector: Industrial

Subsector: Food, Beverage & Tobacco
Century Peak Holdings Corporation
CPM
Location: 1403 & 1404 Equitable Bank Tower Bldg., 8751 Paseo de Roxas, Makati City

Listing Date: October 6, 2009

Sector: Mining and Oil

Subsector: Mining
Century Properties Group, Inc.
CPG
Location: 21st Floor, Pacific Star Building, Sen. Gil Puyat Avenue corner Makati Avenue Makati City

Listing Date: June 16, 1976

Sector: Property

Subsector: Property
Chelsea Logistics and Infrastructure Holdings Corp.
C
Location: Stella Hizon Reyes Road, Bo. Pampanga, Davao City 8000, Philippines

Listing Date: August 8, 2017

Sector: Services

Subsector: Transportation Services
Chemical Industries of the Philippines, Inc.
CIP
Location: Chemphil Building, 851 Antonio S. Arnaiz Ave., Legaspi Village, Makati City 1229

Listing Date: November 21, 1985

Sector: Industrial

Subsector: Chemicals
China Banking Corporation
CHIB
Location: 8745 China Bank Building, Paseo de Roxas cor. Villar St., Makati City 1226 P.O. 2182

Listing Date: September 1, 1927

Sector: Financials

Subsector: Banks
Cirtek Holdings Philippines Corporation
TECH
Location: 116 East Main Avenue Phase V-SEZ, Laguna Technopark, Biñan, Laguna

Listing Date: November 18, 2011

Sector: Industrial

Subsector: Electrical Components & Equipment
City & Land Developers, Incorporated
LAND
Location: 3/F Cityland Condominium 10 Tower I, 156 H.V. Dela Costa Street, Makati City

Listing Date: December 13, 1999

Sector: Property

Subsector: Property
Cityland Development Corporation
CDC
Location: 2F Cityland 10 Tower 1, 156 H.V. Dela Costa St. Makati City

Listing Date: August 2, 1983

Sector: Property

Subsector: Property
Citystate Savings Bank, Inc.
CSB
Location: 2F Citystate Centre Bldg., 709 Shaw Blvd., Pasig City

Listing Date: January 3, 2002

Sector: Financials

Subsector: Banks
Coal Asia Holdings Incorporated
COAL
Location: 3rd floor JTKC Center, 2155 Don Chino Roces Ave., Makati City

Listing Date: October 23, 2012

Sector: Mining and Oil

Subsector: Mining
COL Financial Group, Inc.
COL
Location: Unit 2401B East Tower, PSE Centre, Exchange Road, Ortigas Center, Pasig City

Listing Date: July 12, 2006

Sector: Financials

Subsector: Other Financial Institutions
Concepcion Industrial Corporation
CIC
Location: 308 Sen. Gil Puyat Ave., Makati City, Metro Manila, Philippines

Listing Date: November 27, 2013

Sector: Industrial

Subsector: Electrical Components & Equipment
Concrete Aggregates Corporation
CA
Location: 9th Floor, Ortigas Building, Ortigas Avenue, Pasig City

Listing Date: October 20, 1972

Sector: Industrial

Subsector: Construction, Infra. & Allied Services
Converge Information and Communications Technology Solutions, Inc.
CNVRG
Location: New Street Building, McArthur Highway, Balibago, Angeles City, Pampanga, Philippines

Listing Date: October 26, 2020

Sector: Services

Subsector: Information and Technology
Cosco Capital, Inc.
COSCO
Location: No. 900 Romualdez St., Paco, Manila

Listing Date: September 26, 1988

Sector: Holding Firms

Subsector: Holding Firms
Crown Asia Chemicals Corporation
CROWN
Location: Km. 33 MacArthur Highway, Bo. Tuktukan, Guiguinto, Bulacan

Listing Date: April 27, 2015

Sector: Industrial

Subsector: Chemicals
Crown Equities, Inc.
CEI
Location: Crown Center, 158 Jupiter cor. N. Garcia Sts., Bel-Air, Makati City 1209

Listing Date: August 16, 1994

Sector: Property

Subsector: Property
Cyber Bay Corporation
CYBR
Location: Suite 2802 Discovery Center, 25 ADB Avenue, Ortigas Center, Pasig City

Listing Date: March 19, 1991

Sector: Property

Subsector: Property
D&L Industries, Inc.
DNL
Location: 65 Calle Industria, Bagumbayan, Quezon City

Listing Date: December 12, 2012

Sector: Industrial

Subsector: Food, Beverage & Tobacco
D.M. Wenceslao & Associates, Incorporated
DMW
Location: 3rd Floor Aseana Powerstation Building, Aseana Business Park, D. Macapagal Blvd cor. Bradco Ave., Parañaque City, Philippines

Listing Date: June 29, 2018

Sector: Property

Subsector: Property
Da Vinci Capital Holdings, Inc.
DAVIN
Location: Barrio San Antonio, Sto. Tomas, Batangas

Listing Date: September 3, 1991

Sector: Industrial

Subsector: Construction, Infra. & Allied Services
Del Monte Pacific Limited
DELM
Location: Craigmuir Chambers, PO Box 71 Road Town, Tortola, the British Virgin Islands

Listing Date: June 10, 2013

Sector: Industrial

Subsector: Food, Beverage & Tobacco
DFNN, Inc.
DFNN
Location: L2 – L5 14th Floor, Philippine Stock Exchange Tower, 5th Ave. cor. 28th St., BGC, Taguig City, Philippines

Listing Date: October 30, 2000

Sector: Services

Subsector: Information Technology
Discovery World Corporation
DWC
Location: Principal Office: Station 1, Balabag, Malay, Aklan; Corporate Office: 2F JTKC Centre 2155 Chino Roces Ave., Makati City

Listing Date: November 21, 2013

Sector: Services

Subsector: Hotel & Leisure
DITO CME Holdings Corp.
DITO
Location: 21st Floor, Udenna Tower, Rizal Drive corner 4th Avenue, Bonifacio Global City, Taguig City 1634

Listing Date: October 1, 1975

Sector: Services

Subsector: Information Technology
Dizon Copper-Silver Mines, Inc.
DIZ
Location: 7th Floor, Peaksun Building, Princeton St., cor. Shaw Blvd. Brgy. Wack-Wack, Greenhills East, Mandaluyong City

Listing Date: February 10, 1988

Sector: Mining and Oil

Subsector: Mining
DMCI Holdings, Inc.
DMC
Location: 3rd Floor Dacon Bldg. 2281 Don Chino Roces Avenue, Makati City

Listing Date: December 18, 1995

Sector: Holding Firms

Subsector: Holding Firms
DoubleDragon Properties Corp.
DD
Location: 16th Floor, 6750 Building, Ayala Avenue, Makati City, Philippines 1226 (Corporate Office)

Listing Date: April 7, 2014

Sector: Property

Subsector: Property
Eagle Cement Corporation
EAGLE
Location: 2nd Floor, SMITS Corporate Center, 155 EDSA, Brgy. Wack-Wack, Mandaluyong City

Listing Date: May 29, 2017

Sector: Industrial

Subsector: Construction, Infrastructure & Allied Services
East West Banking Corporation
EW
Location: Podium of The Beaufort, 5th Avenue corner 23rd Street, Fort Bonifacio Global City, Taguig City

Listing Date: May 7, 2012

Sector: Financials

Subsector: Banks
EasyCall Communications Philippines, Inc.
ECP
Location: 2/F, Mary Bachrach Building, 25th cor. A.C. Delgado Streets, Port Area, Manila

Listing Date: May 5, 1992

Sector: Services

Subsector: Other Services
EEI Corporation
EEI
Location: No. 12 Manggahan Street, Bagumbayan, Quezon City

Listing Date: July 21, 1975

Sector: Industrial

Subsector: Construction, Infra. & Allied Services
Emperador Inc.
EMP
Location: 7th Floor, 1880 Eastwood Avenue, Eastwood City CyberPark, 188 E. Rodriguez Jr. Avenue, Bagumbayan, Quezon City

Listing Date: December 19, 2011

Sector: Industrial

Subsector: Food, Beverage & Tobacco
Empire East Land Holdings, Inc.
ELI
Location: 12th Floor, Alliance Global Tower, 36th Street cor. 11th Avenue, Uptown Bonifacio, Taguig City 1634, Metro Manila, Philippines

Listing Date: June 28, 1996

Sector: Property

Subsector: Property
Euro-Med Laboratories Phil., Inc.
EURO
Location: PPL Building, 1000-1046 United Nations Avenue, Manila

Listing Date: July 2, 1998

Sector: Industrial

Subsector: Chemicals
Ever-Gotesco Resources and Holdings, Inc.
EVER
Location: 12/F, Ever Gotesco Corporate Center, 1958 C. M. Recto Ave., Manila
Listing Date: September 16, 1996
Sector: Property
Subsector: Property
Export and Industry Bank, Inc.
EIBA
Location: Export Bank Plaza, Chino Roces cor. Sen. Gil J. Puyat Aves., Makati City 1200

Listing Date: January 28, 1987

Sector: Financials

Subsector: Banks
F & J Prince Holdings Corporation
FJP
Location: 5th Floor, Citibank Center, 8741 Paseo de Roxas, Makati City

Listing Date: December 8, 1982

Sector: Holding Firms

Subsector: Holding Firms
Far Eastern University, Incorporated
FEU
Location: Nicanor Reyes Sr. St., Sampaloc, Manila

Listing Date: July 11, 1986

Sector: Services

Subsector: Education
Ferronoux Holdings, Inc.
FERRO
Location: 6th Floor, Hanston Building, F. Ortigas, Jr. Road, Ortigas Center, Pasig City

Listing Date: August 13, 2013

Sector: Financials

Subsector: Other Financial Institutions
Filinvest Development Corporation
FDC
Location: 6F, The Beaufort, 5th Ave. Corner 23rd Street, Bonifacio Global City, Taguig City

Listing Date: December 22, 1982

Sector: Holding Firms

Subsector: Holding Firms
Filinvest Land, Inc.
FLI
Location: 79 Edsa, Brgy. Highway Hills, Mandaluyong City

Listing Date: October 25, 1993

Sector: Property

Subsector: Property
Filipino Fund, Inc.
FFI
Location: 17/F BPI HO Building, Ayala Ave., cor. Paseo de Roxas, Makati City 1200

Listing Date: September 27, 1995

Sector: Financials

Subsector: Other Financial Institutions
Filsyn Corporation
FYN
Location: Unit 8, 5B Pearlbank Centre, 146 Valero Street, Salcedo Village, Makati City

Listing Date: June 3, 1975

Sector: Industrial

Subsector: Other Industrials
First Abacus Financial Holdings Corporation
FAF
Location: 2904-A East Tower, PSE Centre, Exchange Road Ortigas Center, Pasig City

Listing Date: November 17, 1994

Sector: Financials

Subsector: Other Financial Institutions
First Gen Corporation
FGEN
Location: 6F Rockwell Business Center, Tower 3, Ortigas Avenue, Pasig City, 1604

Listing Date: February 10, 2006

Sector: Industrial

Subsector: Electricity, Energy, Power & Water
First Metro Philippine Equity Exchange Traded Fund, Inc.
FMETF
Location: 18th Floor, PS Bank Center, Paseo de Roxas corner Sedeno St., 1227 Makati City, Philippines

Listing Date: December 2, 2013

Sector: ETF-Equity

Subsector: ETF-Equity
First Philippine Holdings Corporation
FPH
Location: 6th Floor Rockwell Business Center Tower 3 Ortigas Avenue, Pasig City 1604

Listing Date: May 23, 1963

Sector: Industrial

Subsector: Electricity, Energy, Power & Water
Forum Pacific, Inc.
FPI
Location: 35/F One Corporate Center, Doña Julia Vargas Avenue, Corner Meralco Avenue, Pasig City, Metro Manila

Listing Date: December 19, 1994

Sector: Holding Firms

Subsector: Holding Firms
Fruitas Holdings, Inc.
FRUIT
Location: 68 Cordillera, Lungsod Quezon, Kalakhang Maynila

Listing Date: November 29, 2019

Sector: Industrial

Subsector: Food, Beverage & Tobacco
GEOGRACE Resources Philippines, Inc.
GEO
Location: 7th Floor, Peaksun Building, 1505 Princeton Street, corner Shaw Blvd., Brgy. Wack-Wack, Greenhills East, Mandaluyong City

Listing Date: February 7, 1972

Sector: Mining and Oil

Subsector: Mining
Ginebra San Miguel, Inc.
GSMI
Location: 3rd and 6th Floors, San Miguel Properties Centre, St. Francis Street, Ortigas Center, Mandaluyong City, Philippines

Listing Date: April 18, 1995

Sector: Industrial

Subsector: Food, Beverage & Tobacco
Global Ferronickel Holdings, Inc.
FNI
Location: 7F Corporate Business Center, 151 Paseo de Roxas corner Arnaiz Street, Makati City

Listing Date: December 14, 1994

Sector: Mining and Oil

Subsector: Mining
Global-Estate Resorts, Inc.
GERI
Location: 16th Floor, Alliance Global Tower, 36th Street corner 11th Avenue, Uptown Bonifacio, Taguig City, 1634, Metro Manila

Listing Date: November 23, 1995

Sector: Property

Subsector: Property
Globalport 900, Inc.
PORT
Location: Unit 2701, One Corporate Centre, Meralco Avenue corner Julia Vargas Avenue, Ortigas Center, Pasig City

Listing Date: June 9, 1948

Sector: Services

Subsector: Transportation Services
Globe Telecom, Inc.
GLO
Location: The Globe Tower, 32nd Street corner 7th Avenue, Bonifacio Global City, Taguig

Listing Date: August 11, 1975

Sector: Services

Subsector: Telecommunications
GMA Holdings, Inc.
GMAP
Location: GMA Network Center, GMA Complex EDSA Diliman Quezon City

Listing Date: July 30, 2007

Sector: Services

Subsector: Media
GMA Network, Inc.
GMA7
Location: GMA Network Center, EDSA Cor. Timog Ave., Diliman, Quezon City, Philippines

Listing Date: July 30, 2007

Sector: Services

Subsector: Media
Golden MV Holdings, Inc.
HVN
Location: San Ezekiel, C5 Extension, Las Piñas City

Listing Date: June 29, 2016

Sector: Services

Subsector: Other Services
Grand Plaza Hotel Corporation
GPH
Location: 10/F The Heritage Hotel Manila, Roxas Boulevard cor. EDSA Extension, Pasay City

Listing Date: December 10, 1992

Sector: Services

Subsector: Hotel & Leisure
Greenergy Holdings Incorporated
GREEN
Location: Unit 112 Cedar Mansions II, #7 Escriva Drive, Ortigas Center, Barangay San Antonio, Pasig City

Listing Date: September 26, 1996

Sector: Industrial

Subsector: Electrical Components & Equipment
GT Capital Holdings, Inc.
GTCAP
Location: 43/F GT Tower International, Ayala Avenue corner H.V. Dela Costa Street, Makati City 1227

Listing Date: April 20, 2012

Sector: Holding Firms

Subsector: Holding Firms
Harbor Star Shipping Services, Inc.
TUGS
Location: 2224 Gen. A Bonifacio Street corner South Superhighway, Bangkal, Makati City 1233, Metro Manila

Listing Date: October 30, 2013

Sector: Services

Subsector: Transportation Services
Holcim Philippines, Inc.
HLCM
Location: 7th Floor Two World Square, McKinley Hill, Fort Bonifacio, Taguig City 1634

Listing Date: June 17, 1996

Sector: Industrial

Subsector: Construction, Infra. & Allied Services
House of Investments, Inc.
HI
Location: 3/F Grepalife Building, 219 Sen. Gil J. Puyat Ave., Makati City 1200

Listing Date: July 2, 1962

Sector: Holding Firms

Subsector: Holding Firms
Imperial Resources, Inc.
IMP
Location: 3/F Grepalife Building, 219 Sen. Gil J. Puyat Ave., Makati City 1200

Listing Date: August 31, 1970

Sector: Services

Subsector: Information Technology
Integrated Micro-Electronics, Inc.
IMI
Location: Principal office: 34/F, Tower One, Ayala Triangle, Ayala Avenue, Makati City / North Science Avenue, Laguna Technopark SEPZ, Biñan, Laguna

Listing Date: January 21, 2010

Sector: Industrial

Subsector: Electrical Components & Equipment
International Container Terminal Services, Inc.
ICT
Location: 3/F ICTSI Administration Building, MICT South Access Road, Manila 1012

Listing Date: March 23, 1992

Sector: Services

Subsector: Transportation Services
Ionics, Inc.
ION
Location: Light Industry & Science Park, Cabuyao, Laguna

Listing Date: July 18, 1995

Sector: Industrial

Subsector: Electrical Components & Equipment
IP E-Game Ventures, Inc.
EG
Location: 1003, 10th Floor, Centerpoint Condominium, Garnet Road corner Julia Vargas Avenue, Ortigas Center, Pasig City, Metro Manila, Philippines

Listing Date: February 17, 2010

Sector: Services

Subsector: Casinos & Gaming
iPeople, inc.
IPO
Location: 3/F Grepalife Building, 219 Sen. Gil J. Puyat Ave., Makati City 1200

Listing Date: January 24, 1990

Sector: Services

Subsector: Education
IPM Holdings, Inc.
IPM
Location: Penthouse, The Taipan Place, F. Ortigas Jr. Road, Ortigas Center, Pasig City, 1605

Listing Date: June 17, 1998

Sector: Services

Subsector: Other Services
I-Remit, Inc.
I
Location: 26/F Discovery Centre, ADB Avenue, Ortigas Centre, Pasig City, Philippines

Listing Date: October 17, 2007

Sector: Financials

Subsector: Other Financial Institutions
Island Information & Technology, Inc.
IS
Location: 4/F 4-B Vernida I Condominium, 120 Amorsolo St., Legaspi Village, Makati City

Listing Date: December 6, 1988

Sector: Services

Subsector: Information Technology
Italpinas Development Corporation
IDC
Location: Unit 28C, BPI Philamlife Building , 6811 Ayala Ave, Makati , 1226 Metro Manila , Philippines

Listing Date: December 7, 2015

Sector: Small, Medium & Emerging Board

Subsector: Small, Medium & Emerging Board
Jackstones, Inc.
JAS
Location: 593 Antonio Drive, Bagumbayan, Taguig City, Philippines 1630

Listing Date: October 27, 1967

Sector: Services

Subsector: Information Technology
JG Summit Holdings, Inc.
JGS
Location: 43/F Robinsons Equitable Tower, ADB Avenue corner Poveda St., Ortigas Center, Pasig City

Listing Date: August 9, 1993

Sector: Holding Firms

Subsector: Holding Firms
Jollibee Foods Corporation
JFC
Location: 10/F Jollibee Plaza Building, Emerald Ave., Ortigas Center, Pasig City 1600

Listing Date: July 14, 1993

Sector: Industrial

Subsector: Food, Beverage & Tobacco
Jolliville Holdings Corporation
JOH
Location: 4/F 20 Lansbergh PlaceTomas Morato Ave. cor. Scout Castor St. Quezon City 1103

Listing Date: June 17, 2002

Sector: Holding Firms

Subsector: Holding Firms
Keppel Philippines Holdings, Inc.
KPH
Location: Unit 3-B Country Space 1 Building, 133 Sen. Gil Puyat Avenue, Salcedo Village, Brgy. Bel Air, Makati City

Listing Date: August 26, 1987

Sector: Holding Firms

Subsector: Holding Firms
Keppel Philippines Properties, Inc.
KEP
Location: Units 2203-2204 Raffles Corporate Center, F. Ortigas Jr. Road, Ortigas Center, Pasig City

Listing Date: September 11, 1989

Sector: Property

Subsector: Property
Kepwealth Property Phils., Inc.
KPPI
Location: Unit IJ01-23 Burgundy Corporate Tower, 252 Sen. Gil Puyat Ave., Makati City, Metro Manila

Listing Date: August 19, 2019

Sector: Small, Medium & Emerging Board

Subsector: Small, Medium & Emerging Board
LBC Express Holdings, Inc.
LBC
Location: LBC Hangar, General Aviation Centre, Domestic Airport Road, Pasay City

Listing Date: December 21, 2001

Sector: Services

Subsector: Transportation Services
Leisure & Resorts World Corporation
LR
Location: 26/F West Tower, PSE Centre, Exchange Road, Ortigas Center, Pasig City

Listing Date: April 17, 1958

Sector: Services

Subsector: Casinos & Gaming
Lepanto Consolidated Mining Company
LC
Location: 21/F Lepanto Building, 8747 Paseo de Roxas, 1226 Makati City

Listing Date: April 30, 1947

Sector: Mining and Oil

Subsector: Mining
Liberty Flour Mills, Inc.
LFM
Location: Liberty Building, 835 Antonio Arnaiz Ave., Makati City 1200

Listing Date: April 25, 1985

Sector: Industrial

Subsector: Food, Beverage & Tobacco
LMG Corp.
LMG
Location: 1006B West Tower, Philippine Stock Exchange Centre, Exchange Road, Ortigas Center, Pasig City

Listing Date: January 7, 1986

Sector: Industrial

Subsector: Chemicals
Lodestar Investment Holdings Corporation
LODE
Location: 7th Floor Peaksun Bldg., 1505 Princeton St., corner Shaw Blvd., Brgy. Wack Wack Greenhills East, Mandaluyong City

Listing Date: May 26, 1989

Sector: Holding Firms

Subsector: Holding Firms
Lopez Holdings Corporation
LPZ
Location: 4/F Benpres Building, Exchange Road cor. Meralco Ave., Ortigas Center, Pasig City

Listing Date: November 25, 1993

Sector: Holding Firms

Subsector: Holding Firms
Lorenzo Shipping Corporation
LSC
Location: 20th Floor, Times Plaza Bldg., United Nations Avenue, Ermita, Manila

Listing Date: July 22, 1996

Sector: Services

Subsector: Transportation Services
LT Group, Inc.
LTG
Location: 11/F Unit 3 Bench Tower 30th Street corner Rizal Drive, Crescent Park West 5, Bonifacio Global City, Taguig City

Listing Date: November 7, 1947

Sector: Holding Firms

Subsector: Holding Firms
Mabuhay Holdings Corporation
MHC
Location: 35th Floor, Rufino Pacfic Tower, 6784 Ayala Avenue, Makati City 1223

Listing Date: October 22, 1990

Sector: Holding Firms

Subsector: Holding Firms
Mabuhay Vinyl Corporation
MVC
Location: 3/F Philamlife Salcedo Centre, 126 L. P. Leviste St., Salcedo Village, Makati City

Listing Date: February 5, 1997

Sector: Industrial

Subsector: Chemicals
Macay Holdings, Inc.
MACAY
Location: 137 Yakal Street, San Antonio Village, Makati City 1203

Listing Date: January 28, 1987

Sector: Industrial

Subsector: Food, Beverage & Tobacco
MacroAsia Corporation
MAC
Location: 12th Floor, PNB Allied Bank Centre, 6754 Ayala Avenue, Makati City 1226

Listing Date: May 21, 1970

Sector: Services

Subsector: Transportation Services
Makati Finance Corporation
MFIN
Location: 3/F, Mazda Makati Building, 2301 Chino Roces Avenue, Brgy. Magallanes, Makati City 1231

Listing Date: January 6, 2003

Sector: Small, Medium & Emerging Board

Subsector: Small, Medium & Emerging Board
Manila Broadcasting Company
MBC
Location: MBC Building, Star City, CCP Complex, Roxas Boulevard, Pasay City

Listing Date: October 8, 1949

Sector: Services

Subsector: Media
Manila Bulletin Publishing Corporation
MB
Location: Manila Bulletin Building, Muralla corner Recoletos Sts., Intramuros, Manila

Listing Date: April 18, 1990

Sector: Services

Subsector: Media
Manila Electric Company
MER
Location: Lopez Building, Ortigas Avenue, Pasig City 0300

Listing Date: January 8, 1992

Sector: Industrial

Subsector: Electricity, Energy, Power & Water
Manila Jockey Club, Inc.
MJC
Location: 14th Floor Strata 100 Building , F. Ortigas Jr. Road, Ortigas Center, Pasig City 1605

Listing Date: October 11, 1963

Sector: Services

Subsector: Casinos & Gaming
Manila Mining Corporation
MA
Location: 20/F Lepanto Building, 8747 Paseo de Roxas, Makati City

Listing Date: December 17, 1959

Sector: Mining and Oil

Subsector: Mining
Manila Water Company, Inc.
MWC
Location: 2/F MWSS Administration Building, 489 Katipunan Road, Balara, Quezon City 1105

Listing Date: March 18, 2005

Sector: Industrial

Subsector: Electricity, Energy, Power & Water
Manulife Financial Corporation
MFC
Location: NEX Tower, 6786 Ayala Avenue, Makati City, 1229, Philippines

Listing Date: September 27, 1999

Sector: Financials

Subsector: Other Financial Institutions
Marcventures Holdings, Inc.
MARC
Location: 4th Floor BDO Towers Valero, 8741 Paseo de Roxas, Makati City

Listing Date: January 10, 1958

Sector: Mining and Oil

Subsector: Mining
Max's Group, Inc.
MAXS
Location: 3/F KDC Plaza, 2212 Chino Roces Avenue, Makati City, 1230, Metro Manila

Listing Date: December 15, 2000

Sector: Industrial

Subsector: Food, Beverage & Tobacco
MEDCO Holdings, Inc.
MED
Location: 31/F Rufino Pacific Tower, 6784 Ayala Ave., Makati City 1229

Listing Date: November 18, 1975

Sector: Financials

Subsector: Other Financial Institutions
Megawide Construction Corporation
MWIDE
Location: 20 N. Domingo Street, Barangay Valencia, Quezon City

Listing Date: February 18, 2011

Sector: Industrial

Subsector: Construction, Infra. & Allied Services
Megaworld Corporation
MEG
Location: 30th Floor, Alliance Global Tower, 36th Street cor. 11th Avenue, Uptown Bonifacio, Taguig City 1634, Metro Manila, Philippines

Listing Date: June 15, 1994

Sector: Property

Subsector: Property
MerryMart Consumer Corp.
MM
Location: 9th Floor, DoubleDragon Plaza, DD Meridian Park cor. Macapagal Ave. and Edsa Extension, Pasay City, Philippines

Listing Date: June 15, 2020

Sector: SME

Subsector: SME
Metro Alliance Holdings & Equities Corp.
MAH
Location: 35th Floor Unit 3501-3502 One Corporate Centre, Dona Julia Vargas Ave., cor. Meralco Ave., Ortigas Centre, Pasig City

Listing Date: December 8, 1947

Sector: Services

Subsector: Transportation Services
Metro Global Holdings Corporation
MGH
Location: 7/F Renaissance Tower, Meralco Avenue, Pasig City 1600

Listing Date: May 4, 1964

Sector: Holding Firms

Subsector: Holding Firms
Metro Pacific Investments Corporation
MPI
Location: 10th Floor, MGO Buiding; De La Rosa corner Legazpi Streets, Legazpi Village, Makati City, Philippines

Listing Date: December 15, 2006

Sector: Holding Firms

Subsector: Holding Firms
Metro Retail Stores Group, Inc.
MRSGI
Location: Vicsal Building, corner of C.D. Seno and W.O. Seno Streets Guizo, North Reclamation Area, Mandaue City

Listing Date: November 24, 2015

Sector: Services

Subsector: Retail
Metropolitan Bank & Trust Company
MBT
Location: Metrobank Plaza, Sen. Gil Puyat Ave., Urdaneta Village, Makati City 1200

Listing Date: February 26, 1981

Sector: Financials

Subsector: Banks
Millennium Global Holdings, Inc.
MG
Location: Blk 1 Lot 1, Dahlia St. corner J.P. Rizal St., Sto. Nino, Paranaque City

Listing Date: March 1, 1976

Sector: Industrial

Subsector: Food, Beverage & Tobacco
MJC Investments Corporation
MJIC
Location: 12/F Strata 100 Building, Emerald Avenue, Ortigas Center, Pasig City 1605

Listing Date: November 11, 1955

Sector: Holding Firms

Subsector: Holding Firms
MRC Allied, Inc.
MRC
Location: 4th Floor, Spirit of Communications Building, 106 Carlos Palanca Street, Legazpi Village, Makati City, 1229

Listing Date: May 18, 1995

Sector: Property

Subsector: Property
National Reinsurance Corporation of the Philippines
NRCP
Location: 31st Floor, BPI-Philam Life Makati, 6811 Ayala Avenue, Makati City, Philippines.

Listing Date: April 27, 2007

Sector: Financials

Subsector: Other Financial Institutions
NextGenesis Corporation
NXGEN
Location: 3/F Asiatrust Bank Building, 1424 Quezon Ave., Quezon City 1100

Listing Date: October 8, 1996

Sector: Financials

Subsector: Banks
Nickel Asia Corporation
NIKL
Location: 28th Floor, NAC Tower, 32nd Street, Bonifacio Global City, Taguig City, Metro Manila 1634

Listing Date: November 22, 2010

Sector: Mining and Oil

Subsector: Mining
NiHAO Mineral Resources International, Inc.
NI
Location: 1505 Princeton Street corner Shaw Blvd., Brgy. Wack-Wack, Greenhills East, Mandaluyong City

Listing Date: October 3, 1990

Sector: Mining and Oil

Subsector: Mining
Now Corporation
NOW
Location: Unit 5-I, 5th Floor, OPL Building, 100 C. Palanca Street corner Dela Rosa and Gil Streets, Legaspi Village, Makati City

Listing Date: July 23, 2003

Sector: Services

Subsector: Information Technology
Omico Corporation
OM
Location: Suite 1109 East Tower, PSE Centre, Exchange Road, Ortigas Center, Pasig City

Listing Date: May 2, 1969

Sector: Mining and Oil

Subsector: Mining
Oriental Peninsula Resources Group, Inc.
ORE
Location: 81 Sen. Gil Puyat Ave. Palanan, Makati City, Philippines

Listing Date: December 19, 2007

Sector: Mining and Oil

Subsector: Mining
Oriental Petroleum and Minerals Corporation
OPM
Location: 40/F c/o JG Summit, Robinson`s Equitable Tower, ADB Ave., Ortigas Center, Pasig City 1600

Listing Date: October 14, 1970

Sector: Mining and Oil

Subsector: Oil
Pacific Online Systems Corporation
LOTO
Location: 28th Floor East Tower, Philippine Stock Exchange Centre, Exchange Road, Ortigas Center, Pasig City

Listing Date: April 12, 2007

Sector: Services

Subsector: Casinos & Gaming
Pacifica Holdings, Inc.
PA
Location: Manila Harbour Centre, R-10, Vitas, Tondo, Manila, Philippines 1013

Listing Date: November 23, 1959

Sector: Holding Firms

Subsector: Holding Firms
PAL Holdings, Inc.
PAL
Location: 8th Floor, PNB Financial Center, President Diosdado Macapagal Avenue, CCP Complex, Pasay City

Listing Date: January 4, 1954

Sector: Services

Subsector: Transportation Services
Panasonic Manufacturing Philippines Corporation
PMPC
Location: Bo. Mapandan, Ortigas Ave. Extn., Taytay, Rizal

Listing Date: January 21, 1983

Sector: Industrial

Subsector: Electrical Components & Equipment
Paxys, Inc.
PAX
Location: 15th Floor, 6750 Ayala Office Tower, Ayala Avenue, Makati City 1226

Listing Date: March 22, 1971

Sector: Services

Subsector: Other Services
Pepsi-Cola Products Philippines, Inc.
PIP
Location: Km. 29 National Road Tunasan Muntinlupa City Philippines 1773

Listing Date: February 1, 2008

Sector: Industrial

Subsector: Food, Beverage & Tobacco
PetroEnergy Resources Corporation
PERC
Location: 7/F JMT Condominium Bldg. ADB Ave., Ortigas Center, Pasig City

Listing Date: August 11, 2004

Sector: Industrial

Subsector: Electricity, Energy, Power & Water
Petron Corporation
PCOR
Location: SMC Head Office Complex, 40 San Miguel Avenue, 1550 Mandaluyong City

Listing Date: September 7, 1994

Sector: Industrial

Subsector: Electricity, Energy, Power & Water
PH Resorts Group Holdings, Inc.
PHR
Location: GGDC Administrative Services Building, Clark Global City, Clark Freeport Zone Pampanga, Philippines

Listing Date: November 24, 2011

Sector: Services

Subsector: Casinos & Gaming
Philab Holdings Corp.
DNA
Location: 29th Floor & Penthouse World Plaza, 5th Avenue, Taguig 1630

Listing Date: September 3, 2009

Sector: Small, Medium & Emerging Board

Subsector: Small, Medium & Emerging Board
Philcomsat Holdings Corporation
PHC
Location: 12/F Telecoms Plaza Building, 316 Sen. Gil Puyat Avenue, Makati City

Listing Date: November 28, 1958

Sector: Services

Subsector: Other Services
Philex Mining Corporation
PX
Location: 2/F, LaunchPad Reliance corner Sheridan Streets, Mandaluyong City

Listing Date: November 23, 1956

Sector: Mining and Oil

Subsector: Mining
Philippine Bank of Communications
PBC
Location: PBCom Tower, 6785 Ayala Avenue corner V.A. Rufino Street, Makati City

Listing Date: May 12, 1988

Sector: Financials

Subsector: Banks
Philippine Business Bank
PBB
Location: 350 Rizal Avenue Extension corner 8th Avenue, Grace Park, Caloocan City

Listing Date: February 19, 2013

Sector: Financials

Subsector: Banks
Philippine Estates Corporation
PHES
Location: Units 3503 & 3504, 35th Floor One Corporate Center, Vargas cor Merlaco Ave., Ortigas Center, Pasig City

Listing Date: January 21, 1985

Sector: Property

Subsector: Property
Philippine Infradev Holdings, Inc.
IRC
Location: 35/F Rufino Pacific Tower, 6784 Ayala Avenue, Makati City 1223

Listing Date: February 27, 1978

Sector: Property

Subsector: Property
Philippine National Bank
PNB
Location: PNB Financial Center, President Diosdado Macapagal Boulevard, Pasay City, Metro Manila 1300

Listing Date: June 21, 1989

Sector: Financials

Subsector: Banks
Philippine National Construction Corporation
PNC
Location: PNCC Building, Km.15 East, Service Road, Bicutan, Paranaque City

Listing Date: March 13, 1974

Sector: Industrial

Subsector: Construction, Infra. & Allied Services
Philippine Racing Club, Inc.
PRC
Location: Saddle and Clubs Leisure Park, Brgy. Sabang, Naic, Cavite

Listing Date: March 2, 1952

Sector: Services

Subsector: Casinos & Gaming
Philippine Realty and Holdings Corporation
RLT
Location: One Balete Building, 1 Balete Drive corner N. Domingo Street, New Manila, Quezon City 1111 / Satellite Office Address: Unit 2001B, 20th Floor, East Tower, Philippine Stock Exchange Center, Exchange Road, Ortigas Center, 1605 Pasig City

Listing Date: September 7, 1987

Sector: Property

Subsector: Property
Philippine Savings Bank
PSB
Location: PSBank Tower, 777 Paseo de Roxas Cor. Sedeño St. , Makati City

Listing Date: October 10, 1994

Sector: Financials

Subsector: Banks
Philippine Seven Corporation
SEVN
Location: 7/F The Columbia Tower Ortigas Ave., Mandaluyong City

Listing Date: February 4, 1998

Sector: Services

Subsector: Retail
Philippine Telegraph and Telephone Corporation
PTT
Location: 6/F Spirit of Communication Center106 Carlos Palanca Jr. St. Legaspi Village, Makati City

Listing Date: January 10, 1990

Sector: Services

Subsector: Telecommunications
Philippine Trust Company
PTC
Location: Philtrust Bank Building 1000 United Nations Ave. Corner San Marcelino St., Manila

Listing Date: February 17, 1988

Sector: Financials

Subsector: Banks
PhilWeb Corporation
WEB
Location: 41st Floor, One San Miguel Avenue Condominium, San Miguel Avenue corner Shaw Boulevard, Ortigas Center, Pasig City, Philippines

Listing Date: December 8, 1969

Sector: Services

Subsector: Information Technology
Phinma Corporation
PHN
Location: Level 12, Phinma Plaza, 39 Plaza Drive Rockwell Center, Makati City 1200

Listing Date: August 18, 1958

Sector: Industrial

Subsector: Construction, Infra. & Allied Services
Phoenix Petroleum Philippines, Inc.
PNX
Location: 17th Floor, UDENNA Tower Rizal Drive cor. 4th Avenue Bonifacio Global City, Taguig 1634

Listing Date: July 11, 2007

Sector: Industrial

Subsector: Electricity, Energy, Power & Water
PICOP Resources, Inc.
PCP
Location: 2/F Moredel Building 2280 Pasong Tamo Extension, Makati City

Listing Date: October 29, 1973

Sector: Other Industrials

Subsector: Electricity, Energy, Power & Water
Pilipinas Shell Petroleum Corporation
SHLPH
Location: 41st Floor, The Finance Center, 26th Street corner 9th Avenue, Bonifacio Global City, Brgy. Fort Bonifacio, Taguig City, Metro Manila, 1635

Listing Date: November 3, 2016

Sector: Industrial

Subsector: Electricity, Energy, Power & Water
PLDT Inc.
TEL
Location: Ramon Cojuangco Building, Makati Avenue, Makati City

Listing Date: September 17, 1953

Sector: Services

Subsector: Telecommunications
Premiere Horizon Alliance Corporation
PHA
Location: Unit 1705, 17th Floor, East Tower, Philippine Stock Exchange Center, Ortigas Center, Pasig City

Listing Date: May 5, 1997

Sector: Services

Subsector: Other Services
Premium Leisure Corp.
PLC
Location: 5th Floor, Tower A, Two E-Com Center, Palm Coast Avenue, Mall of Asia Complex, Pasay City

Listing Date: August 28, 1995

Sector: Services

Subsector: Casinos & Gaming
Prime Media Holdings, Inc.
PRIM
Location: 16Th Floor BDO Towers Valero, 8741 Paseo De Roxas, Makati City

Listing Date: July 29, 1964

Sector: Holding Firms

Subsector: Holding Firms
Primetown Property Group, Inc.
PMT
Location: UNIT 2807, Century Citadel Inn Makati 5007 P. Burgos St., Makati City

Listing Date: December 8, 1995

Sector: Property

Subsector: Property
Primex Corporation
PRMX
Location: G/F Richbelt Terraces, 19 Annapolis St., Greenhills, San Juan, Manlla

Listing Date: August 10, 2001

Sector: Property

Subsector: Property
Pryce Corporation
PPC
Location: 17/F Pryce Center 179 Chino Roces Ave. Cor. Bagtikan St., Makati City

Listing Date: October 29, 1991

Sector: Industrial

Subsector: Chemicals
PTFC Redevelopment Corporation
TFC
Location: 802 A. Bonifacio St. Balintawak, Quezon City

Listing Date: December 19, 1955

Sector: Property

Subsector: Property
Puregold Price Club, Inc.
PGOLD
Location: No. 900 Romualdez Street, Paco, Manila

Listing Date: October 5, 2011

Sector: Services

Subsector: Retail
PXP Energy Corporation
PXP
Location: 2/F, LaunchPad Reliance corner Sheridan Streets, Mandaluyong City

Listing Date: September 12, 2011

Sector: Mining and Oil

Subsector: Oil
Republic Glass Holdings Corporation
REG
Location: 6/F, Republic Glass Building 196 Salcedo St., Legaspi Village Makati City 1200

Listing Date: July 17, 1959

Sector: Holding Firms

Subsector: Holding Firms
RFM Corporation
RFM
Location: RFM Corporate Center, Pioneer Corner Sheridan Streets, Mandaluyong City, 1550

Listing Date: February 21, 1966

Sector: Industrial

Subsector: Food, Beverage & Tobacco
Rizal Commercial Banking Corporation
RCB
Location: 12/F Yuchengco Tower, RCBC Plaza, 6819 Ayala Ave. cor. Sen. Gil. J. Puyat Ave., Makati City 1200

Listing Date: November 6, 1986

Sector: Financials

Subsector: Banks
Robinsons Land Corporation
RLC
Location: Level 2 Galleria Corporate Center EDSA cor. Ortigas Ave., Quezon City

Listing Date: October 16, 1989

Sector: Property

Subsector: Property
Robinsons Retail Holdings, Inc.
RRHI
Location: 43rd Floor, Robinsons Equitable Tower, ADB Avenue corner Poveda Sts., Ortigas Center, Pasig City, Metro Manila

Listing Date: November 11, 2013

Sector: Services

Subsector: Retail
Rockwell Land Corporation
ROCK
Location: 2F, 8 Rockwell, Hidalgo Drive, Rockwell Center, Makati City

Listing Date: May 11, 2012

Sector: Property

Subsector: Property
Roxas and Company, Inc.
RCI
Location: 7th Floor, Cacho Gonzales Building, 101 Aguirre Street, Legaspi Village, 1229 Makati City

Listing Date: November 29, 1948

Sector: Industrial

Subsector: Food, Beverage & Tobacco
Roxas Holdings, Inc.
ROX
Location: 14th Floor, Net One Center, 26th Street corner 3rd Avenue, Bonifacio Global City, Taguig, Metro Manila, 1634 Philippines

Listing Date: August 8, 1996

Sector: Industrial

Subsector: Food, Beverage & Tobacco
San Miguel Corporation
SMC
Location: 40 San Miguel Avenue, Mandaluyong City, 1550 Metro Manila, Philippines

Listing Date: November 5, 1948

Sector: Holding Firms

Subsector: Holding Firms
San Miguel Food and Beverage, Inc.
FB
Location: 100 E. Rodriguez Jr. Avenue (C-5 Road), Barangay Ugong, Pasig City 1604, Metro Manila

Listing Date: April 2, 1973

Sector: Industrial

Subsector: Food, Beverage & Tobacco
SBS Philippines Corporation
SBS
Location: No. 10 Resthaven Street, San Francisco Del Monte, Quezon City

Listing Date: August 10, 2015

Sector: Services

Subsector: Other Services
Seafront Resources Corporation
SPM
Location: 7/F, JMT Condominium Bldg. ADB Ave., Ortigas Center, Pasig City 1600

Listing Date: May 7, 1974

Sector: Holding Firms

Subsector: Holding Firms
Security Bank Corporation
SECB
Location: Security Bank Centre 6776 Ayala Ave., Makati City 0719

Listing Date: June 8, 1995

Sector: Financials

Subsector: Banks
Semirara Mining and Power Corporation
SCC
Location: 2/F DMCI Bldg. 2281 Pasong Tamo Extension Makati City

Listing Date: November 28, 1983

Sector: Mining and Oil

Subsector: Mining
SFA Semicon Philippines Corporation
SSP
Location: Panday Pira Avenue cor. Creekside Road Clark Freeport Zone Pampanga, Philippines

Listing Date: December 1, 2014

Sector: Industrial

Subsector: Electrical Components & Equipment
Shakey's Pizza Asia Ventures, Inc.
PIZZA
Location: Km 15 East Service Road corner Marian Road 2, Tindalo Street, Barangay San Martin de Porres, Paranaque City

Listing Date: December 15, 2016

Sector: Industrial

Subsector: Food Beverage & Tobacco
Shang Properties, Inc.
SHNG
Location: Administration Office, Shangri-La Plaza Mall, EDSA corner Shaw Boulevard, Mandaluyong City

Listing Date: June 13, 1991

Sector: Property

Subsector: Property
SM Investments Corporation
SM
Location: 10th Flr, OneE-com Center, Harbor Drive, Mall of Asia Complex, CBP-1, Pasay City

Listing Date: March 22, 2005

Sector: Holding Firms

Subsector: Holding Firms
SM Prime Holdings, Inc.
SMPH
Location: Mall of Asia Arena Annex Building, Coral Way cor. J.W. Diokno Blvd., Mall of Asia Complex, Brgy. 76, Zone 10, CBP-1A, 1300 Pasay City

Listing Date: July 5, 1994

Sector: Property

Subsector: Property
SOCResources, Inc.
SOC
Location: Enzo Building, 399 Senator Gil Puyat Avenue, Makati City

Listing Date: January 5, 1994

Sector: Holding Firms

Subsector: Holding Firms
Solid Group, Inc.
SGI
Location: 2/F Solid House, 2285 Chino Roces Ave. (formerly Pasong Tamo Ext.), Makati City 1231

Listing Date: April 26, 1948

Sector: Holding Firms

Subsector: Holding Firms
SPC Power Corporation
SPC
Location: 7th Floor, Cebu Holdings Center, Archbishop Reyes Avenue, Cebu Business Park, Cebu City

Listing Date: April 2, 2002

Sector: Industrial

Subsector: Electricity, Energy, Power & Water
SSI Group, Inc.
SSI
Location: 6/F Midland Buendia Building, 403 Senator Gil Puyat Avenue, Makati City 1200


Listing Date: November 7, 2014

Sector: Services

Subsector: Retail
Sta. Lucia Land, Inc.
SLI
Location: Penthouse Building III, Sta. Lucia Mall, Marcos Highway corner Imelda Avenue, Cainta, Rizal

Listing Date: September 14, 1987

Sector: Property

Subsector: Property
Steniel Manufacturing Corporation
STN
Location: Gateway Business Park, Brgy. Javalera, General Trias, Cavite

Listing Date: November 22, 1993

Sector: Industrial

Subsector: Other Industrials
STI Education Systems Holdings, Inc.
STI
Location: 7th Floor, STI Holdings Center, 6764 Ayala Avenue, Makati City 1226

Listing Date: October 12, 1976

Sector: Services

Subsector: Education
Sun Life Financial Inc.
SLF
Location: 15/F Tower II, The Enterprise Center, 6766 Ayala Ave. cor. Paseo de Roxas, Makati City

Listing Date: March 24, 2000

Sector: Financials

Subsector: Other Financial Institutions
Suntrust Home Developers, Inc.
SUN
Location: 26th Floor, Alliance Global Tower, 36th Street cor. 11th Avenue, Uptown Bonifacio, Taguig City

Listing Date: February 11, 1959

Sector: Property

Subsector: Property
Supercity Realty Development Corporation
SRDC
Location: 41st Floor Joy Nostalg Center, No. 17 Adb Avenue Ortigas Center, Pasig City

Listing Date: December 19, 2003

Sector: Industrial

Subsector: Construction, Infra. & Allied Services
Swift Foods, Inc.
SFI
Location: 4F RFM Corporate Center, Sheridan Cor. Pioneer St., Mandaluyong City

Listing Date: November 15, 1994

Sector: Industrial

Subsector: Food, Beverage & Tobacco
Synergy Grid & Development Phils., Inc.
SGP
Location: 1/F Corporate Business Center, 151 Paseo de Roxas, Makati City

Listing Date: May 10, 1972

Sector: Holding Firms

Subsector: Holding Firms
The Philippine Stock Exchange, Inc.
PSE
Location: 6th to 10th Floors, PSE Tower, 5th Avenue corner 28th Street, Bonifacio Global City, Taguig City

Listing Date: December 15, 2003

Sector: Financials

Subsector: Other Financial Institutions
The Philodrill Corporation
OV
Location: 8th Floor, Quad Alpha Centrum, 125 Pioneer Street, Mandaluyong City, Philippines

Listing Date: September 25, 1969

Sector: Mining and Oil

Subsector: Oil
TKC Metals Corporation
T
Location: 2nd Floor W Tower Condominium 39th St., North Bonifacio Triangle, Bonifacio Global City, Taguig

Listing Date: July 20, 2001

Sector: Industrial

Subsector: Construction, Infra. & Allied Services
Top Frontier Investment Holdings, Inc.
TFHI
Location: 5th Floor, ENZO Building, 399 Sen. Gil Puyat Avenue, Makati City

Listing Date: January 13, 2014

Sector: Holding Firms

Subsector: Holding Firms
Transpacific Broadband Group Int`l. Inc.
TBGI
Location: 9/F Summit One Tower, 530 Shaw Boulevard, Mandaluyong City 1550

Listing Date: December 12, 2003

Sector: Services

Subsector: Information Technology
Unioil Resources & Holdings Company, Inc.
UNI
Location: 6th Floor Sagittarius Building, 111 HV dela Costa Street, Salcedo Village, Makati City, Philippines

Listing Date: July 27, 1987

Sector: Holding Firms

Subsector: Holding Firms
Union Bank of the Philippines
UBP
Location: UnionBank Plaza, Meralco Ave. cor. Onyx St., Ortigas Center, Pasig City.

Listing Date: June 29, 1992

Sector: Financials

Subsector: Banks
United Paragon Mining Corporation
UPM
Location: 5F Quad Alpha Centrum Bldg., 125 Pioneer St., Mandaluyong City

Listing Date: April 2, 1973

Sector: Mining and Oil

Subsector: Mining
Universal Robina Corporation
URC
Location: 43/F Robinsons Equitable Tower, ADB Avenue corner Poveda Street, Ortigas Center, Pasig City

Listing Date: March 25, 1994

Sector: Industrial

Subsector: Food, Beverage & Tobacco
Vantage Equities, Inc.
V
Location: 15th Floor Phil. Stock Exchange Tower, 28th St. cor 5th Ave. Bonifacio Global City, Taguig City


Listing Date: March 30, 1993

Sector: Financials

Subsector: Other Financial Institutions
Victorias Milling Company, Inc.
VMC
Location: Victorias City, Negros Occidental

Listing Date: November 15, 1993

Sector: Industrial

Subsector: Food, Beverage & Tobacco
Vista Land & Lifescapes, Inc.
VLL
Location: LGF, Building B, Evia Lifestyle Center, Vista City, Daanghari, Almanza II, Las Piñas City

Listing Date: June 25, 2007

Sector: Property

Subsector: Property
Vistamalls, Inc.
STR
Location: 3rd Level Starmall Las Piñas, CV Starr Avenue, Philamlife Village, Pamplona, Las Piñas City

Listing Date: November 17, 1970

Sector: Property

Subsector: Property
Vitarich Corporation
VITA
Location: San Jose Road, Sta. Rosa 1, Marilao Bulacan

Listing Date: February 8, 1995

Sector: Industrial

Subsector: Food, Beverage & Tobacco
Vivant Corporation
VVT
Location: Unit 907-908 9th floor Ayala Life-FGU Center, Stock Transfer Agent Cebu Business Park, Cebu City, Mindanao Avenue corner Biliran Road

Listing Date: June 23, 1994

Sector: Industrial

Subsector: Electricity, Energy, Power & Water
Vulcan Industrial & Mining Corporation
VUL
Location: 9/F Quad Alpha Centrum, 125 Pioneer St., Mandaluyong City

Listing Date: August 31, 1970

Sector: Industrial

Subsector: Construction, Infra. & Allied Services
Waterfront Philippines, Incorporated
WPI
Location: 7th Floor Manila Pavilion Hotel, United Nations Avenue corner Ma. Orosa Street Manila

Listing Date: March 17, 1995

Sector: Services

Subsector: Hotel & Leisure
Wellex Industries, Incorporated
WIN
Location: 35th Floor, One Corporate center, Dona Julia Vargas Avenue corner Meralco Avenue, Ortigas Center, Pasig City, Metro Manila

Listing Date: January 9, 1958

Sector: Holding Firms

Subsector: Holding Firms
Wilcon Depot, Inc.
WLCON
Location: No. 90 E. Rodriguez Jr. Avenue, Ugong Norte, Quezon City

Listing Date: March 31, 2017

Sector: Services

Subsector: Retail
Xurpas Inc.
X
Location: 7th Floor, Cambridge Centre, 108 Tordesillas St., Salcedo Village, Makati City 1227

Listing Date: December 2, 2014

Sector: Small, Medium & Emerging Board

Subsector: Small, Medium & Emerging Board
Zeus Holdings, Inc.
ZHI
Location: 21st Floor, Lepanto Building, 8747 Paseo de Roxas, Makati City

Listing Date: July 15, 1991

Sector: Holding Firms

Subsector: Holding Firms
Read More:
What are the Best Stock Market Investment Blogs And Websites in the Philippines
List Of Stock Brokers In The Philippines