How Much Can You Earn From BDO 2-5 Year Bonds
Banco de Oro has announced recently that they're offering bonds to the investing public. The Sy-led bank promises to pay 4.408% for a term of 2.5 years, with the interest to be credited to the account every quarter. If you were to invest into these bonds, how much are you going to expect to earn? This article tries to answer this question so you can decide if this is right for you.
BDO fixed-rate bonds
BDO is considered the largest bank in terms of asset, loans, deposits and trust funds under management in the Philippines with thousands of branches located domestically and abroad. It is part of the PSE index or the blue chip companies.
According to the several news reports, BDO is inviting investors to acquire its fixed-rate bonds worth ₱5 billion. This new offering forms part of the company's board decision way back in August 2018 to raise ₱100 billion through bonds, and it follows the ₱35-billion fixed-rate bond the company offered in February 2019. The goal of the fund-raising program is to "diversify its (the company's) funding sources" and as resource for its lending services to clients.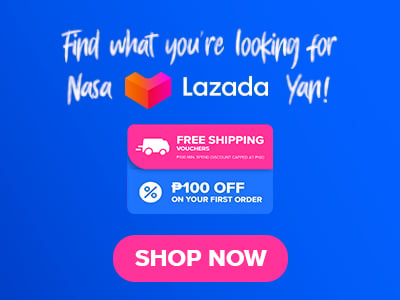 The bonds are up for grabs from January 20, 2020 until January 24, 2020, and the issue date is slated by February 3, 2020. The minimum investment required is ₱100,000 with increment of ₱50,000. See the table below for the summary of the details.
| BONDS | DETAILS |
| --- | --- |
| Company | Banco de Oro |
| Security | Fixed-rate bonds |
| Tenor | 2.5 years |
| Interest | 4.408% |
| Payment | Quarterly |
| Offer date | January 20, 2020 to January 24, 2020 |
| Issue date | February 3, 2020 |
| Minimum | ₱100,000 |
| Increment | ₱50,000 |
BDO bond earnings
To be able to see how much earnings this bond offering gives, say that there are two investors who each put up capital of ₱100,000 and ₱1 million respectively. The interest per annum is ₱4,408 and ₱44,080 in each, which comes down to quarterly after-tax interest of ₱881.60 and ₱8,816. With a total interest of ₱8,816.00 and ₱88,160 respectively, the cumulative gain from the bond is 8.816%. See the table below for the summary of the calculation.
| BDO BOND | 100,000.00 | 1,000,000.00 |
| --- | --- | --- |
| Annual interest | 4,408.00 | 44,080.00 |
| Quarterly interest | 1,102.00 | 11,020.00 |
| w/ Tax | 881.60 | 8,816.00 |
| Total interest | 8,816.00 | 88,160.00 |
| Cumulative gain | 8.816% | 8.816% |
How can you invest in BDO bonds?
The bonds' lead arranger and bookrunner is Hong Kong and Shanghai Banking Corp. Ltd. These bonds are sold through the selling agents that include BDO Unibank, BDO Private Bank Inc. and HSBC.
However, if you've missed acquiring them during the offer period, don't worry. You can always open any bond funds. These are investment managed funds that are offered by companies such as mutual fund, UITF, PERA, exchange traded funds or VUL. So when you invest in them, a fund manager does the buying and selling of bonds on your behalf. Opening an account is also as easy as opening a bank account. It is important to remember that these funds may or may not contain these latest BDO bond offering, but they do contain retail treasury bonds and other similar assets.