Shop 'til You Drop With Philippines' Top 10 Shopping Apps
Hey there, shopaholics and tech enthusiasts! Are you prepared to engage in shopping on a completely new level? The world of shopping apps, which are sweeping the Philippines, is here, so say goodbye to the long waits and hello to the world of apps.
Yes, you read it correctly. Our wonderful Philippines is jumping into the internet shopping craze, and let's be honest, it's rather fantastic!
The days of spending hours at the mall looking for the newest trends or that particular elusive item are long gone. On your phone, anything you want is now just a couple of taps away. These apps have got your back, whether it's finding amazing fashion discounts or having your groceries appear at your door without a trace.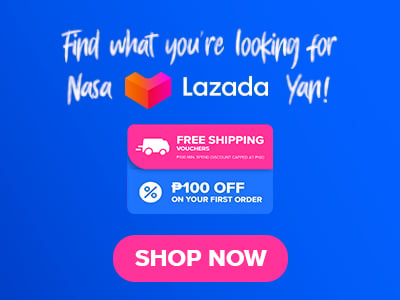 So grab a seat as we take you on an exploration of the top 10 shopping apps in the Philippines!
Philippines' Top 10 Shopping Apps
Lazada
Currently the best online store in the Philippines, having opened the first and largest online retail business in South East Asia.
In terms of average monthly visits and online shoppers, Lazada has long held the top spot among South East Asian online retailers. Online vendors are growing with time in Lazada's marketplace.
Lazada is a favorite among customers because of its huge selection of goods and affordable prices. Shoes, electrical devices, women's clothes, and health and beauty goods are some of the most popular items on Lazada.
For both new and loyal customers, Lazada coupons are also offered. It is evident why it is among the top shopping apps in the Philippines.
2. Shopee
From a mobile-first online shopping platform, Shopee has developed into one of the top online shopping applications in the Philippines. It was initially introduced in Singapore. Then, it added Malaysia, Thailand, Indonesia, Taiwan, Vietnam, and the Philippines to its online market.
The Shopee app has currently received more than 50 million downloads from both the Google Playstore and the App Store. Shopee is renowned for offering free delivery. In addition, they collaborated alongside NinjaVan, 2Go, Zoom, J&T Express, and xPost to fulfill their logistical and delivery agreements.
Men's and women's clothing, mobile accessories, and trendy gadgets are some of the most popular products on Shopee. Customers may regularly take advantage of discounts and promotions by using Shopee coupons and vouchers.
3. SHEIN
For fashion fans looking for stylish and reasonably priced apparel and accessories, the SHEIN shopping app has made a name for itself. Customers may choose their ideal appearance thanks to the app's wide selection of styles, which caters to a variety of interests and preferences.
The business, which was established in 2012, is now well-known for selling a variety of clothes, accessories, and makeup while offering the most affordable rates on the market.
The SHEIN app makes shopping easier by letting users bookmark their favorite goods, follow orders, and make quick purchases.
4. Shop SM
We are excited about the recent launch of Shop SM, the online store of SM, the largest mall in the Philippines. I'm confident this move will revolutionize the game. There is a limitless variety of high-quality goods available. As usual, using your SM Advantage card or Prestige card when purchasing will earn you points. They also take cash on delivery. Moreover, shipping is available anywhere. Yay!
Similar to that, Shop SM lets you choose between delivery and pick-up. If you choose delivery, the item will be sent right to your home; if you choose to pick it up, you may pick it up from the SM shop of your choice.
5. Zalora
Zalora is the top website for women's apparel buying online when it concerns fashion. The prestigious national and international brands Mango, Nike, Oakley, Adidas, Bench, Cotton On, Guess, Casio, as well as many more are included in this online store.
In addition, Hong Kong, Singapore, Indonesia, Malaysia, and Taiwan all regard Zalora as one of the most trustworthy online shops. Their purchasing app is quite easy to use, which I particularly like.
6. eBay PH
One of the most popular online shopping apps in the world and the Philippines is eBay. You could locate rare or difficult-to-find products you're seeking for with this app. eBay is renowned for its sales that take the form of online auctions. eBay now ranks among the top online apps in terms of revenue and market value.
There are 152 million active eBay buyers globally. Mobile phones, cameras, purses, cosmetics, and accessories are some of their top sellers.
7. AliExpress
AliExpress, a part of Alibaba Group, is the most well-known online retailer in the world with more than 500 million app downloads. Additionally, it is well renowned for its wholesale stock selection.
One of the greatest applications for online buying is AliExpress. They provide international and global shipping options. Many consumers, especially Filipinos, become loyal buyers because of their large selection of goods and competitive rates.
8. UNIQLO PH
For fashion lovers and trend-setters in the Philippines, the UNIQLO PH shopping app is an online paradise. This app transforms the way people buy clothes by putting the fashionable and cozy clothing options of the well-known Japanese company at the fingertips of Filipino customers.
The UNIQLO PH app offers a simple shopping experience that adapts to different tastes and fashions thanks to its user-friendly layout and chic design.
The app is a go-to tool for people who want to remain ahead of the fashion game while snagging amazing deals because it frequently offers exclusive promotions, specials, and prior access to new collections.
9. Nike: Shop Shoes & Apparel
Users may easily access Nike's wide selection of sportswear and footwear goods from their smartphones with the "Nike: Shop Shoes & Apparel" app. Customers may quickly browse and purchase the newest Nike products, including shoes, sportswear, sports gear, and accessories made for men, women, and kids, using this app.
The software facilitates effortless shopping by allowing users to add items to their basket, choose colors and sizes, and continue to checkout along with a store locating tool.
10. Carousell
Customers may purchase and sell things on Carousell, an online marketplace for mobile devices. It runs businesses in the Philippines, Taiwan, Malaysia, Singapore, Indonesia, and Hong Kong.
Carousell's app has had over ten million downloads on Google Play as well as the App Store, indicating that there are an increasing number of online buyers and sellers.
This internet shopping app offers deals on autos and real estate as well. You may put anything you wish to buy or sell online here.
Have Fun & Elevate Your Shopping Game!
Thanks to the wide selection of excellent shopping apps that meet all preferences and needs, going on a shopping spree in the Philippines was never more fun and simple.
These apps offer a virtual shopping paradise that puts the market at your fingertips, either you're in the urge to upgrade your clothing, remodel your home, or simply browse the newest trends.
So go ahead and indulge in digital retail therapy by browsing through the many products, exclusive discounts, and simple checkout procedures that the top 10 shopping apps in the Philippines have to offer!