Cheapest Cities to Live in the Philippines
The Philippines is known for its wealth of stunning beaches and delectable goods.
There is no doubt that the Philippines is one of the most popular travel destinations in the world; you may pick from a variety of cities in the Philippines that offer low cost of living.
One of the easiest ways to reduce expenses is to relocate, which may also present you with new prospects.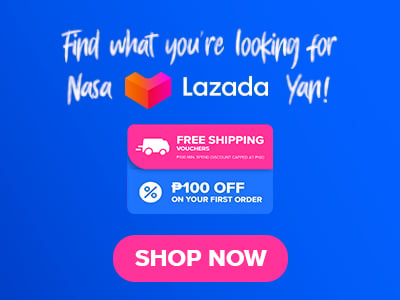 It is understandable why so many foreigners like not just visiting but also residing among us.
There are several places in the Philippines with low cost of living that you may select from, whether you're a Filipino seeking to move or an expat looking for a spot to start a new life.
The ten Philippine cities with the lowest cost of living are shown below.
Top 10 Cheapest Cities to Live in the Philippines
1. Baguio City
With more than 300,000 residents, Baguio is one of the Philippines' most densely populated cities.
The city is referred to as the summer capital of the Philippines since the province is renowned for its mild temperature.
Numerous cutting-edge amenities, infrastructure, and prestigious educational institutions can be found in Baguio.
2. Davao City
One of the safest cities in the nation is Davao, where you may go anywhere without concern for your safety.
You probably won't need to drive because the city's public transportation is so effective and accessible.
One-bedroom apartments start at PHP 9,000 a month, depending on whether you want to live outside the city to save more money or in the center of Davao City.
3. Cagayan de Oro City
Another major city in Mindanao is Cagayan de Oro, also known as CDO.
The greatest location for folks who enjoy outdoor activities is CDO.
Living expenses in CDO range from PHP 20,000 to PHP 23,000.
Many domestic and international investors are setting up shops and offices in the city.
4. Tarlac City
The MacArthur Highway, a significant road in Northern Luzon, passes through Tarlac City, the provincial capital, making it easily accessible from the provincial capital.
It is less densely populated than other nearby cities, with an estimated 318,000 residents.
There are also a lot of public and private schools and universities, as well as urban comforts like shopping malls and cutting-edge medical centers.
5. Iloilo City
One of the cheapest cities in the Philippines to live in is Iloilo, another developing metropolis.
The city has a robust commercial area, a bustling port, and a booming BPO sector.
A one-bedroom apartment, food, and perhaps some money for recreation would be covered with a monthly budget of between PHP 21,000 and PHP 23,000.
6. Quezon City
One of the widespread fallacies is that it is expensive to live in Quezon City.
In the capital area, it's really one of the cheapest places to reside in.
If you're wise enough, you can get by in the city for as little as PHP 22,000 to PHP 26,000.
Even though housing costs are low, the city is a great place to live because it is fully developed.
7. Bacolod City
If you're seeking for a place to live for an extended period, Bacolod, the capital of Negro Occidental, is a fantastic city.
The city's BPO and information technology (IT) sectors are expanding quickly, and corporate institutions are also expanding continually.
A single individual may easily live comfortably in this metropolis on a monthly budget of between PHP 20,000 and PHP 22,000.
8. Dasmarinas City
Dasmarinas is a "first-class" component city located in the province of Cavite.
Today, the city is hailed as a rapidly expanding industrialized province.
The city's accessibility to Metro Manila is beneficial for its economic development.
Depending on the neighborhood, you may get a one-bedroom apartment there for anything between PHP 3,000 and PHP 9,000.
9. Dumaguete City
A small city called Dumaguete is located in Negros Oriental.
It is regarded as a university town since many students travel there from nearby cities and regions.
In Dumaguete, there are four institutions, with Silliman University being the most well-known.
The city also offers modern medical institutes and facilities that can carry out both big and small procedures.
10. Cebu City
Cebu, the second-largest city in the Philippines, has experienced rapid growth in recent years.
The city has developed into a significant economic centre as a result of several enterprises setting up shops, offices, and factories there.
Without the traffic of the national capital region, it has all the top-notch facilities and institutions, from healthcare to education.
Can I live cheaply in the Philippines?
The cost of living is incredibly low in the Philippines, making it possible to live a comfortable or lavish lifestyle even on a meager salary.
With reasonable costs, you can go out to dine every meal, vacation on an island, and attend yoga every morning.
Before coming to the Philippines, it is crucial to have a clear understanding of what you will need to pay for, and this table will assist you in creating an initial budget.
| | |
| --- | --- |
| Expense | Cost (PHP) |
| Electricity | 1,000 – 5,000 |
| Transportation | 500 |
| Rent | 15,000 – 30,000 |
| Internet | 2,000 – 3,000 |
| Dining out | 1,000 – 5,000 |
| Groceries | 5,000 |
| Water | 1,000 – 2,000 |
| Gas | 1,000 |
| Mobile phone | 10,000 – 30,000 |
What is a good salary in the Philippines?
The mean monthly salary in the Philippines for an employee is 44,600 PHP.
From 11,300 PHP (the lowest average) to 199,000 PHP, these are the salaries (highest average, actual maximum salary is higher).
This is the typical monthly wage, which also includes housing, transportation, and other amenities.
The salaries for various professions vary greatly.
| | |
| --- | --- |
| Salary Range | Median Salary |
| PHP 11,000 – PHP 200,000 | PHP 48,000 |
What is the most livable city in the Philippines?
Because of its low crime rate and rigorous municipal administration, Davao City is one of the safest and most livable cities in the Philippines.
Davao City, on the other hand, has also developed into a business centre in the southern Philippines due to its accessibility by land, sea, and air.
The city is growing really rapidly, yet the infrastructure and public services are always kept in good condition.
Is it worth living in the Philippines?
The Philippines is a prominent choice for expat locations.
The population is very kind, the weather is nice, and the expense of living is modest.
Because of the nightlife and modern facilities, the majority of foreigners chose to reside in Manila, the nation's capital.
The quality of life for expats residing in a second-tier city or on an island is significantly greater.
Can a foreigner buy a house in the Philippines?
Formerly naturalized Filipinos are permitted to own property in the Philippines with the restrictions outlined in Philippine Republic Act 8179.
While foreign nationals are only allowed to purchase condo units in the Philippines as long as they don't make up more than 40% of a project's units.
Thus, foreign nationals are not allowed to acquire real estate outright under Philippine real estate legislation.
It is legal for Filipinos, former Filipino citizens, and businesses with a majority of Filipino shareholders to own land, structures, condominiums, and townhomes.
What is the prettiest island in the Philippines?
The Philippines' Palawan Island, one of the most picturesque places on earth, draws visitors with its stunning beaches, untamed mountains, and diverse animals.
Palawan, a large island lying off the country's western edge, is a haven for lovers of the outdoors and adventure.
Additionally, Palawan, which has been named the world's most beautiful island, is also the Philippines' safest region from natural calamities.
This group of islands, which includes El Nido and Coron, is situated in the western Philippines, far from locations where there are frequent volcanic eruptions and dangerous tropical cyclones.
What is the richest province in the Philippines?
With assets worth around 213.01 billion Philippine pesos in 2020, Cebu was the richest province in the Philippines.
In terms of both population and development, Cebu province is the largest in the Philippines.
Is the Philippines friendly to foreigners?
The country has a long history of providing real hospitality to tourists, foreigners, and expats.
Even in the sweltering heat, a Pinoy will always greet you with a grin and a warm welcome.
Is moving to the Philippines a good idea?
With more than 7500 islands, a pleasant maritime climate, kind residents, and some of the world's best beaches, it's no wonder that 8 million visitors travel to the Philippines each year.
The Philippines, on the other hand, is a popular location for expats due to its breathtaking natural beauty and affordable cost of living.
Cheapest Cities to Live in the Philippines 2022
Moving to a new nation is thrilling, but it can also be stressful, especially if you don't know how daily life is supposed to go.
Additionally, while choosing where to call your new home, your money will always play a significant role in your decision.
We hope that this post has given you the knowledge necessary to make this exciting choice.
Wishing you luck as you go!
Read More:
What are the Best Profitable Small Businesses in the Philippines?
What are the Monthly Costs of Owning a Pet Dog in the Philippines?