Where To Buy Concert Tickets In The Philippines
The Philippines is a vibrant and diverse country known for its rich culture, stunning landscapes, and a passionate love for music. The local acts, international superstars, concerts and live performances are a significant part of Filipino entertainment.
If you're looking to experience the magic of a live concert in the Philippines, you'll need to know where to buy tickets. In this comprehensive guide, we'll explore the various options available for purchasing concert tickets in the Philippines.
Buy Your Concerts Tickets Here!
Official Box Offices
One of the most reliable ways to buy concert tickets in the Philippines is through official box offices. These are typically located at the venue where the concert will be held.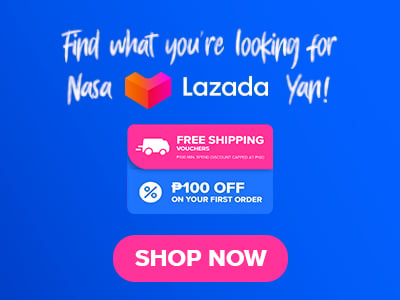 Major venues such as the Mall of Asia Arena in Manila, Smart Araneta Coliseum, and the Philippine Arena have their own box offices where you can purchase tickets in person. This method ensures that you're getting authentic tickets directly from the source.
Online Ticketing Platforms
In the digital age, online ticketing platforms have become increasingly popular for buying concert tickets in the Philippines. Several websites and mobile apps offer a convenient way to browse, select, and purchase tickets from the comfort of your home. Some of the prominent online ticketing platforms in the Philippines include TicketNet, SM Tickets, and TicketWorld.
TicketNet: TicketNet is one of the leading ticketing platforms in the Philippines, offering a wide range of events, including concerts, sports events, and theater productions. Their user-friendly website allows you to search for upcoming concerts, choose your seats, and make secure payments.
SM Tickets: SM Tickets is another widely used platform, particularly for events held in SM malls and venues. You can buy tickets online through their website or visit physical outlets in SM malls across the country.
TicketWorld: TicketWorld specializes in offering tickets for various live events, including concerts. They provide a comprehensive online ticketing service and also have outlets in selected locations for those who prefer to buy tickets in person.
Authorized Ticket Outlets
Apart from official box offices, many authorized ticket outlets and partners sell concert tickets in the Philippines. These outlets are usually affiliated with the event organizers and have the necessary authorization to sell tickets.
Some popular authorized outlets include convenience stores like 7-Eleven and ticketing booths in malls. All you need to do is visit one of these outlets, choose your event, and purchase your tickets.
Social Media and Reselling Platforms
In recent years, social media platforms and ticket reselling websites have emerged as alternative options to buy concert tickets in the Philippines. Facebook groups, in particular, have become a popular platform for fans to connect and buy/sell tickets.
Keep in mind that while this can be a convenient option, it also comes with some risks, such as the potential for counterfeit tickets or inflated prices.
Fan Clubs and Presales
If you're a dedicated fan of a particular artist or band, joining their official fan club can be a rewarding experience. Many fan clubs offer exclusive presale opportunities, allowing members to purchase tickets before they become available to the general public. This can be an excellent way to secure your spot at a highly anticipated concert.
Mobile Apps
Mobile apps dedicated to ticketing have gained popularity in the Philippines. Apps like BookMyShow, Ticket2Me, and KTX (Kapamilya Tickets) offer a seamless ticket-buying experience, allowing you to browse events, select seats, and make payments on your mobile device. These apps often provide e-tickets, eliminating the need for physical copies.
Event Organizers' Websites
Another reliable source for purchasing concert tickets is the official website of the event organizer. Many organizers provide direct ticket sales through their websites, ensuring authenticity and convenience. When you visit the organizer's website, you'll find information about the event, seating options, and instructions on how to buy tickets.
Credit Card Promotions
Keep an eye out for credit card promotions, as many credit card companies partner with ticketing platforms to offer discounts and exclusive access to events. Using a credit card to purchase tickets can sometimes lead to significant savings or additional perks like early access.
Mobile Network Services
Several mobile network service providers in the Philippines also offer ticketing services as part of their offerings. For example, Globe Telecom's GCash platform allows users to purchase concert tickets and pay for them using their mobile wallets. This method can be particularly convenient for those who prefer mobile payment options.
Ticket Vending Machines
In some larger cities and major transportation hubs, you may come across ticket vending machines that sell tickets for various events, including concerts. These machines accept cash or card payments and provide a quick and convenient way to purchase tickets on the spot.
Travel Agencies
Travel agencies in the Philippines occasionally offer packages that include concert tickets along with other services like transportation and accommodations. This can be a great option if you're planning to travel to another city or region to attend a concert.
Radio and TV Promotions
Keep an ear out for radio and TV promotions, as some stations and programs run contests or giveaways for concert tickets. Participating in these promotions can be a fun way to score free tickets to your favorite events.
Local Ticket Resellers
In addition to online ticket reselling platforms, you can find local ticket resellers who operate physical shops in areas known for entertainment and nightlife. While these resellers can be a convenient option, exercise caution and ensure the tickets they are selling are authentic.
Group Discounts
If you're attending a concert with a group of friends or family members, inquire about group discounts when purchasing tickets. Some event organizers and ticketing platforms offer special rates for group bookings, allowing you to save money when buying multiple tickets.
Have a Hassle-Free Ticket Buying Experience With These Stores!
Buying concert tickets in the Philippines has never been easier, thanks to the multitude of options available. Whether you prefer the traditional approach of visiting official box offices, the convenience of online ticketing platforms, or the exclusive offers from fan clubs, there's a method to suit every music lover's preferences.
Just remember to plan ahead, stay informed about ticket release dates, and be cautious when buying tickets from unofficial sources to ensure a safe and enjoyable concert experience in the beautiful Philippines.