Discover Manila's Treasures: 5-Star Luxury Hotel Destination
When it comes to exploring the vibrant and culturally rich city of Manila, one thing is certain: you deserve nothing but the best in accommodation and hospitality of a 5-Star Luxury Hotel. Manila, the capital of the Philippines, is a city that seamlessly blends its rich history with a modern cosmopolitan vibe.
As you embark on your journey to explore this captivating metropolis, it's essential to have a luxurious and comfortable hotel to stay at after a day of sightseeing and adventures.
Let's start exploring Manila's beauty and finding the perfect 5-star luxury hotel spot to enhance your trip to this exciting and captivating city.
Manila Dreamscape: Your Luxury Travel Itinerary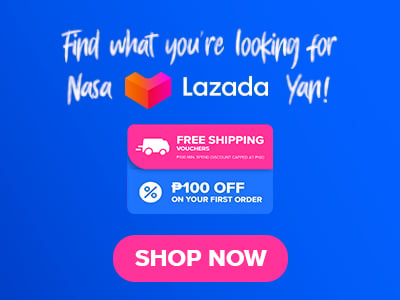 The Philippines' capital city of Manila has grown to be a luring location for affluent tourists looking for a lavish as well as culturally enriched experience. There are several 5-star luxury hotels and resorts in the city that appeal to the tourists by providing lavish lodging, first-rate facilities, and first-rate service.
Indulge and Unwind: Manila's Leading 5-Star Luxury Hotels
With Manila's Leading 5-Star Luxury Hotels, we're plunging into a world of luxury. Get ready for an online glimpse of Manila's finest hotels!
Okada Manila
The Okada Manila is an exquisite integrated resort and casino situated in the Paranaque neighborhood of Metro Manila, the Philippines' Entertainment City development.
It is renowned for its lavish architecture, substantial gambling possibilities, a broad variety of food establishments, a sizable indoor beach club, and breathtaking fountain shows at its entrance that are among the biggest in the world.
They have a wide range of 993 luxurious rooms and suites that are sure to please even the most picky visitors. A barbershop, a beauty salon, a workout center, beautiful pools, and an executive lounge are all available. In addition to these features, they provide a wide variety of cuisine in their restaurants, lounges, and pubs.
Nobu Hotel Manila
In Paranaque, Metro Manila, the Philippines, the City of Dreams Manila complex has the upscale boutique hotel Nobu Hotel Manila. It is a collaboration between Nobu Hospitality, famed chef Nobu Matsuhisa, and movie producer Robert De Niro and is known for its contemporary Japanese design.
This chic hotel is a well-liked option for those looking for a distinctive and upmarket experience in Manila since it offers a combination of luxury, Japanese culinary expertise, and a calm ambiance.
The Nobu Hotel Manila is renowned for its outstanding culinary options in addition to its Japanese-inspired architecture. The hotel is home to the Nobu Restaurant, known for its exquisite Japanese-Peruvian cuisine, also known as "Nikkei" cuisine.
Shangri-La The Fort, Manila
In Bonifacio Global City (BGC), Taguig, Philippines, there is a famous luxury hotel and resort called Shangri-La The Fort, Manila. It is a member of the prestigious Shangri-La Hotels & Resorts group, which is famous for its dedication to delivering first-rate hospitality experiences.
This upmarket hotel welcomes visitors with a fusion of modern elegance and welcoming Filipino hospitality. The hotel offers stylish, roomy bedrooms with contemporary conveniences and breathtaking views of Manila Bay or the city skyline. Additionally, it offers a wide variety of eating alternatives, including both Asian and foreign cuisines.
The Shangri-La The Fort, Manila is known for its luxurious lodgings, excellent cuisine, and first-rate services, making it a favorite choice for tourists looking for an affluent stay in the center of Manila.
Conrad Manila
The Conrad Manila in Pasay City has a beachfront infinity pool with views of the well-known Manila Bay. This is without a doubt one of the greatest hotels in Manila, with extravagant accommodations and services.
Even more beautiful than the rest of the room is the view. You may watch the sun and moon shimmer over the ocean from your room's private balcony, which overlooks the bay.
Additionally, the ease with which important sights may be reached is one of the finest features of staying at Conrad Manila. In less than 10 minutes, you may exit the front door and be at Roxas Boulevard.
The hotel's spectacular infinity pool with views of Manila Bay, well-equipped fitness facility, and Conrad Spa, which provides a variety of restorative treatments, are available to guests for relaxation and recreation.
Conrad Manila is the perfect option for both pleasure and business visitors looking for a luxury and practical stay in Manila because of its excellent location close to the airport, retail centers, and cultural sites.
The Peninsula Manila
The Peninsula Manila, sometimes known as "The Pen," is a recognized spot among affluent lodgings in Manila, Philippines. The Peninsula Manila is the country's finest commercial sector and is located in its busy center, Makati. It is known for its exquisite service, luxurious rooms, and illustrious past.
Its elegant guest rooms and suites provide visitors with a refuge of luxury and beauty, and many of them provide spectacular views of the bustling Makati skyline.
The hotel has a number of top-notch restaurants, including Old Manila, which is renowned for its modern European cuisine, and Escolta, which is renowned for its extensive international buffet.
One of its most beloved customs is the afternoon tea service in the lobby, which offers a sense of classic elegance. Through its Peninsula Academy, The Peninsula Manila also allows visitors to take part in distinctive Filipino experiences, such as cooking lessons and cultural tours.
The Peninsula Manila continues to set the bar for exquisite hospitality in the Philippines thanks to its extravagant spa and reputation of tradition and quality.
Experience Luxury in Manila!
We've explored the lavish, sophisticated world of luxury, where there are no limits to what is available. Manila's 5-star luxury hotels offer a symphony of pleasure for the discriminating tourist, from the opulent lodgings to the scrumptious dining experiences, from the enthralling cultural immersion to the soothing spa getaways.
Remember that as you get ready to go on your own journey in Manila that the city is more than simply a place to go; it is a mosaic of hidden gems.
Manila has everything, whether you're looking for cultural treasures, delectable cuisine, shopping therapy, or just a peaceful vacation.
Let your experiences staying in Manila's 5-star luxury hotels serve as a reminder to the city's dedication to offering the highest standard of comfort and hospitality as you go out to explore this vibrant city!