What are the Costs of a Wedding in the Philippines?
In the Philippines, there were an average of 240 thousand plus registered weddings in 2020 recorded. This is almost half of the number recorded during the year 2011 which is 476 thousand plus.
Modern couples are resorting to being content with just being co-habitats without pursuing to be married due to the ongoing economic inflation in the country making the costs of weddings out of their budget.
Weddings are estimated to cost a rough amount of Thirty Thousand Philippine Peso (30,000Php) to One Million depending on a lot of factors such as the wedding setup, whether it's a Civil wedding or a Church wedding, the number of guests that will be invited, venue, food and if the couple will hire an event organizer team, event photographer and etc.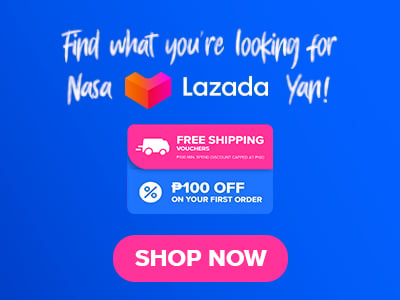 If you are planning your wedding soon and do not know where to begin, read along as we tackle the things to consider in planning a wedding and how much they could probably cost! Let us break down the costs that come with wedding planning:
Civil Wedding
Basically, a civil wedding is a legally recognized practice of union between two partners without a religious ceremony. It can be presided over by either a religious body or someone who is appointed by the State or any Secular such as a Judge or a town Mayor.
A civil wedding's expenses include the cost of acquiring the basic requirements for you and your partner to be given a Marriage License or for the two of you to be allowed to get married.
What are the requirements for a Civil Wedding?
Here are the requirements that you should acquire for you to have a civil wedding in the Philippines:
Certificate of No Marriage Record or CENOMAR Four Hundred
Each of you should request a copy of CENOMAR from the Philippine Statistics Authority or PSA. This is to ensure that you and your partner are both singles in status to avoid civil conflict.
Cost: Php 420.00 per copy
Birth Certificate at Three Hundred Sixty-Five Philippine Peso (365.00 Php) per copy
The Birth Certificate can also be requested from the Philippine Statistics Authority (PSA). This is to cross-check your personal details which is a necessary procedure in documenting your union with your partner.
These two certificates can be easily requested if you visit the PSA website thru this link: PSA Helpline
Along with the two certificate requirements mentioned above, additional requirements will be asked depending on the local government or city you wish to have your civil wedding.
They may ask for you and your partner to acquire certificates of Marriage Counseling and Family Planning sessions conducted by the Department of Social Welfare and Development.
These sessions are required for a couple who wish to marry in order to remind them of the true essence of marriage and to give them correct and sufficient knowledge on how to build a healthy and productive unit of society which is their own family.
The cost of undergoing these sessions also depends on the local government or city, it may range from a hundred to Three Hundred Philippine pesos (100.00 Php to 300.00Php) including the printout of the said certificates of completion.
Cost: Php 365.00 per copy
Cedula
Another requirement would be the Community Tax Certificate or CEDULA, this is another way for the authorities to check your residency and citizenship, the cost of CEDULA will greatly depend on your income or whether or not you are contributing any taxes.
What to do next after completing the requirements?
Upon completion, these documents will then be submitted to the Municipality's Civil Registrar Office. The Civil Registrar Office will provide you and your partner with the venue and date of your Civil Wedding, they will also appoint who to preside over the ceremony. Sounds easy, right?
But your budgeting won't end here if you wish to invite your family and friends to celebrate your union. Now, we go along with the event's venue where you can get your family and friends together in one place to finally celebrate and, of course, party!
In the Metro, there are a lot of options where you can get to celebrate. From a simple buffet at the mall to renting a place and arranging food catering service or you may also opt to just have your immediate family cook food at your house and serve them to your guests. These will all depend on you and your partner's preference.
Option 1: Buffet at the Mall
Famous Restaurants that offer the best and most reasonable buffet arrangements are Sambokojin, Vikings, NIU by Vikings, and Cabalen.
These restaurants charge their guests with Six Hundred Philippine Pesos to One Thousand Two Hundred Philippine Pesos (600.00 Php to 1,200.00 Php) per head.
It may sound pricey if you are planning to invite 500 to 1,000 guests but what you are paying here is the variety of sumptuous food options as well the convenience of not cleaning after the celebration.
This option is best if you are planning to celebrate intimately or with just your immediate family and friends. Make sure to book early as these restaurants tend to get fully booked fast!
Option 2: Renting a place
If you wish to have a more private celebration, this option is best! You may check out online sites that offer renting a space or place intended to conduct a party or any celebration whether you would want to have it by the beach, with a pool, or simply just a room.
The leading site for this purpose is Airbnb which offers a lot of options for a number of occasions including weddings! The cost of the places on this website is priced depending on the number of days you choose to stay, the amenities you wish to have, and the number of guests you want to stay with.
For a more precise computation, you may check them out by clicking this link: AirBnb
Option 3: Utilizing the comfort of your own Home
This, by far, is the most practical and easiest option especially if you do not have the luxury of having time to plan.
The only expense you have to worry about is the food expense! For a rough estimate of 50 to 100 guests, Thirty Thousand Philippine pesos (30,000.00 Php) will come a long way!
In summary, the option to have a civil wedding would cost you the following expenses:
CENOMAR (2 copies) 840.00 Php
Birth Certificate (2 copies) 730.00 Php
LGU Requirements (varies) 300.00 Php
CEDULA (varies, i.e. private employee) 720.00 Php
Venue (i.e. At Home) 30,000.00 Php
TOTAL COST 32,590.00 Php
Oh! And lastly, some presiders charge the couple with a professional fee while some will just ask the couple to prepare any in-kind donation so you better include extra money for this item.
Church Wedding
Church Weddings in the Philippines have become easy, but, costly! Ranging from 300,000.00Php to Millions of Philippine Peso, it will all depend on you as to how you prepare financially (and wisely) for your wedding.
True enough that many couples prefer hiring an event planner and organizer to do the work for them wherein they collaborate and just list down what they wanted to happen and expect on their big day and let the planners arrange almost everything for them.
Below are some of the best groups of wedding organizers and planners available for hire in the marketplace if you have the budget:
Some couples do cut the costs to almost half of the amount being charged by these teams through Do It Your Own or D.I.Y. practices wherein they allocate their budget depending on the negotiable and non-negotiable list.
The financial flexibility can be worked around the negotiable list, for example, if you and your partner are willing to negotiate on the souvenirs to be given away as a token of your union, this item can save you a lot from an initial cost of 30,000.00 Php to just 10,000 Php but then again, depending on the number of your guests.
Other negotiables would be the Church you will hold your wedding at. Yes! You have read it right, most Churches in the Metro have wedding fees these days which range from 10,000.00 Php to 50,000.00 Php! Crazy, isn't it?!
Although, there are still Churches (most especially those in the province) who will happily welcome you without any fees being asked.
Again, at the end of the day, it will be depending on you and your partner's preference and final call. What's important is you get to finally tie the knot and try to live happily ever after!
Kidding aside, may you find this read helpful as you decide what option to take in planning your dream wedding! Now, best of luck, and do not forget to get excited as you plan and anticipate the new chapter of your life!
Read More: