Uncover the Marvels of Science & Visit The Mind Museum Philippines!
Prepare yourself for an incredible journey centered on learning the most fascinating facts about science! A trip to The Mind Museum is the perfect solution if you're sick of the same old schedule and want an exciting experience that will stimulate your brain.
We assure you, it is a place where science is brought to life in the most astounding ways possible! Imagine entering a place where you may play with mind-bending illusions, experiment with devices, and learn about the mysteries of the cosmos all in one place.
The Mind Museum is all about creating an interactive paradise that makes science so fascinating you'll forget you're studying anything at all!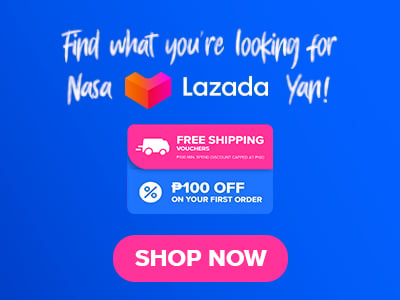 In this post, we'll explore all there is to know about the Mind Museum, including the fascinating exhibits and engaging activities. So, fasten your seatbelt as we take you on a trip to The Mind Museum if you're up for an adventure. We're telling you, you'll want to go into this rabbit hole!
The Mind Museum
The objective of The Mind Museum is to launch and support scientific participation in enhancing elements of personal, social, and societal well-being in order to stimulate creative responses to current challenges.
In January 2007, Bonifacio Art Foundation, Inc. began developing plans for the first top-tier scientific facility in the nation. Continued gratitude is extended to the private businesses and people whose support made it achievable for The Mind Museum to welcome visitors on March 16, 2012.
Enjoy an exceptional educational experience with more than 250 exhibits that are interactive, theater and planetarium performances, experimental demonstrations, and more.
Operating Hours of The Mind Museum
Starting last August 15, a new operational schedule was in effect.
Open on Tuesdays to Sundays
9:00AM – 6:00PM
Closed on Mondays
The Mind Museum Time Slots
| | | |
| --- | --- | --- |
| 9:00AM – 12:00PM | 12:00PM – 3:00PM | 3:00PM – 6:00PM |
Here is The Mind Musuem's Entrance Fee:
| | |
| --- | --- |
| Ticket | Price |
| Adult | P625 |
| Child or Private School Student | P475 |
| Public School Student (up to college) | P190 |
| Teacher | P190 |
| Adult or Child (All-day Pass) | P750 |
What to Look Forward to at The Mind Museum
Get ready, my fellow explorers, put on your curiosity hats and plunge headfirst into a world of science!
Take a look at the smallest components of our universe in the Atom Gallery first. This exhibit addresses the basic components that comprise everything in our environment.
The Atom Gallery takes you on a tour of the exceedingly minute yet essential elements that make up our planet, including topics like the periodic table and the mysterious realm of subatomic particles.
Interested in more? Without the insects and sunburn, entering The Life Gallery is like entering a real-life safari.
This gallery explores a complex network of ecosystems, demonstrating how all living things are interrelated. You'll see realistic recreations of diverse ecosystems, discover the principles of evolution and adaptation, and even get up close to amazing animals from all around the world.
There's still more, though! Prepare to have your mind blown as you experience the cosmos like you've never before in The Universe Gallery.
This part allows you to journey through time and space while exploring the secrets of the cosmos, from planets and stars to galaxies and beyond. Complex astronomical topics are made understandable to everyone by using models of celestial occurrences in interactive presentations.
Moreover, let's not forget The Earth Gallery– explore the ever-changing mechanisms that shape our planet's surface and its foundations. The information provided in this gallery sheds light on the factors that have affected Earth's geology, temperature, and ecosystems over the course of millions of years.
You will be taken back to a period when Earth was a land of giants thanks to interactive displays on earthquakes, volcanoes, as well as a copy of a T-Rex fossil.
Not to mention, your inner nerd will scream with happiness at the Technology Gallery. Prepare to nerd out as you marvel at the wonders of human innovation. This gallery highlights the successes of human creativity using cutting-edge technology and robotics.
Discover the development of technology, try out robots, and learn the innovations that have transformed how we live and interact with the world surrounding us.
In addition, exploration continues to be carried on outside in Science-in-the-Park. They also have a botanical garden that serves as an area for various educational activities!
Tips to Make the Most Out of Your Adventure Inside The Mind Museum
Beat the crowds and have the first choice of all the interactive exhibits by getting there early in the day. Also, you won't feel rushed and will have more time to take it all in.
Keep an open mind and don't be afraid to ask questions. Friendly and knowledgeable academic enthusiasts make up the museum staff. Find a staff member if anything catches your attention; they might know something fascinating to offer.
Engage in the demos– watch for talks and live demos. These sessions can provide deeper insights and enhance your experience, whether it is a scientist delving into the details of a cosmic event or a practical workshop.
Remember to bring your camera to capture the magic! There are a ton of Instagram-worthy moments at the Mind Museum. Take pictures and record films of your favorite exhibits so you can later experience the thrill.
If at all possible, visit during the week. Weekdays are often less busy than weekends, which makes it simpler to interact completely with the exhibits without the noise and bustle of bigger groups.
Unleash Your Inner Scientist & Have a Blast!
The Mind Museum is more than simply a place to go; it's an invitation to explore the boundaries of knowledge, to think critically, to try new things, and to be in awe of the intricate details of the natural world.
This extraordinary institution has a way of igniting the flame of curiosity within each and every one of us, whether you're a young mind starting a lifelong path of discovery or an adult looking to rejuvenate your enthusiasm for learning.
Keep in mind that the spirit of discovery doesn't end when you leave the museum and return to the outside world. It's a spark that may start a person on a lifetime quest for knowledge, inspiration, and invention.
So, embrace the awe that The Mind Museum has sparked in you and allow it to lead you on a journey of ongoing exploration!