Best Beach Resorts in Batangas: Paradise Awaits You
Are you dreaming of an unforgettable beach vacation? Then Batangas is the perfect destination for you! From hot white sand beaches and stunning crystal clear waters, to world-class resorts offering first-rate amenities, there's no doubt that a visit to this province in the Philippines will make for an amazing getaway.
In this blog post, we'll show you why Batangas is one of our top picks when it comes to picking out a beach resort – and what better way to experience all it has to offer than by staying in some of its best beach resorts.
So keep reading as we take you on a tour around Batangas' most luxurious resorts with everything from state-of-the art facilities and activities right at your fingertips.
Acuatico Beach Resort & Hotel Inc.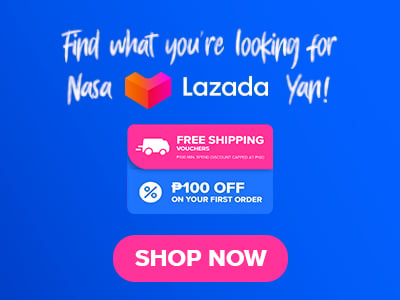 Location: Laiya, San Juan, Batangas
Acuatico Beach Resort & Hotel Inc. stands as a beacon of luxury and serenity along the coastline of Laiya, Batangas. The resort boasts well-appointed rooms and villas, each providing picturesque views of the pristine ocean or the lush gardens. The infinity pool, seemingly merging with the azure sea, is a centerpiece of the resort. The ambiance is perfect for those seeking relaxation and a break from the hustle and bustle of daily life.
The resort offers a range of water activities, including snorkeling, scuba diving, and island hopping, allowing guests to immerse themselves in the natural beauty of Batangas. The Oceano Restaurant within the resort serves sumptuous Filipino and international cuisine, ensuring a gastronomic delight for all visitors.
Palm Beach Resort
Location: Laiya, San Juan, Batangas
Situated in the renowned Laiya strip of Batangas, Palm Beach Resort offers a luxurious beachfront escape. The resort showcases Mediterranean-inspired architecture with a touch of Filipino elegance. The rooms and villas are designed to provide the utmost comfort and an uninterrupted view of the sea.
Palm Beach Resort is famed for its beautiful sandy shoreline and crystal-clear waters, making it an ideal destination for beach enthusiasts. Guests can indulge in various water sports, relax by the pool, or rejuvenate with a massage at the in-house spa. With a restaurant that serves a variety of delectable dishes and a bar for those seeking a lively atmosphere, Palm Beach Resort has something for everyone.
Eagle Point Beach and Dive Resort
Location: Anilao, Mabini, Batangas
Eagle Point Beach and Dive Resort is an adventurer's paradise, set against the stunning backdrop of the Anilao seascape. Known as one of the premier diving resorts in Batangas, Eagle Point offers easy access to diverse marine life and vibrant coral reefs, making it a haven for diving enthusiasts.
The resort offers cozy and spacious accommodations, ranging from standard rooms to cottages and suites. Their Sepoc Beach Center, located on a secluded island, provides an exclusive experience for guests looking for privacy and tranquility.
Activities like snorkeling, kayaking, island hopping, and trekking are readily available, ensuring an exciting and memorable stay.
Stilts Calatagan Beach Resort
Location: Calatagan, Batangas
Stilts Calatagan Beach Resort is a unique and enchanting destination located on stilts above the waters of Calatagan. The resort offers over-water bungalows that provide an extraordinary experience of living above the sea.
Each cottage is elegantly designed, providing a sense of exclusivity and a front-row seat to spectacular sunsets.
The resort also features a pool, spa services, water sports, and a restaurant serving a variety of dishes. Stilts Calatagan Beach Resort is perfect for couples seeking a romantic getaway or families looking for a memorable beach vacation.
La Chevrerie Resort & Spa
Location: Brgy. Ligaya, Anilao, Mabini, Batangas
Tucked away in the heart of Batangas City, La Chevrerie Resort & Spa offers a luxurious escape with its Mediterranean-inspired architecture and serene surroundings. The resort boasts spacious rooms, villas, and suites, each designed for comfort and elegance.
La Chevrerie is known for its excellent spa facilities, allowing guests to indulge in rejuvenating treatments and massages. The infinity pool offers a stunning view of Batangas Bay, providing a perfect spot to relax and unwind. The restaurant serves a wide array of gourmet dishes, ensuring a delightful culinary journey during your stay.
Matabungkay Beach Hotel
Location: Lian, Batangas
Matabungkay Beach Hotel, with its rich history and beautiful beachfront location, is a classic beach resort in Batangas. It has been a popular destination since the 1950s, offering a blend of nostalgia and modern comfort.
The resort features well-furnished rooms and a range of recreational activities such as swimming, beach volleyball, jet skiing, and banana boat rides. For those seeking relaxation, the spa and massage services provide a perfect way to unwind. The resort's restaurant serves a variety of Filipino and international cuisine, ensuring a delightful dining experience for all guests.
Pico Sands Hotel
Location: Hamilo Coast, Nasugbu, Batangas
Perched on the mountainside overlooking the pristine Hamilo Coast, Pico Sands Hotel is a luxurious haven within the Pico de Loro Beach and Country Club. The hotel offers elegantly designed rooms and suites, each providing breathtaking views of the lush greenery and the West Philippine Sea.
Guests at Pico Sands Hotel have access to the country club's facilities, including a beach club, infinity pools, a spa, and a variety of recreational activities. The beach is a short shuttle ride away, providing a perfect spot for sunbathing, swimming, and water sports. The resort also houses several dining options, from casual to fine dining, ensuring a diverse culinary experience.
Canyon Cove Hotel and Spa
Location: Nasugbu, Batangas
Canyon Cove Hotel and Spa is a sprawling beachfront resort situated in the scenic town of Nasugbu. The resort is known for its spacious rooms, scenic views, and family-friendly amenities, making it an excellent choice for vacationing with loved ones.
The resort boasts a large swimming pool, multiple dining options, and easy access to the beach. Guests can partake in activities such as jet skiing, paddleboarding, and banana boat rides. The spa offers various wellness treatments for relaxation and rejuvenation. With its comfortable accommodations and wide range of amenities, Canyon Cove is a fantastic choice for a fun-filled beach vacation.
Have A Fun Beach Day On These Resorts!
Batangas, with its beautiful beaches and diverse marine life, is a treasure trove of natural wonders and scenic beauty.
The beach resorts in this province offer a wide range of options to suit various preferences, ensuring a memorable and enjoyable stay for every traveler. Whether you're seeking adventure, relaxation, or a blend of both, Batangas has it all.
Consider these beach resorts as your gateway to the paradise that awaits in this stunning part of the Philippines.