Whispers of the Nature: Baguio's Bamboo Sanctuary in Philippines
Hey nature fans, city escapists, and everyone in search of a peaceful vacation! The Bamboo Sanctuary in Baguio is the place for you if you've ever felt the draw of nature among the rush of city life.
This sanctuary, which is located in the center of Baguio, provides more than simply a refuge from the urban sprawl; it is a harmony of rustling bamboo leaves and a canvas painted with bright greens.
Imagine yourself in a setting where time slows down, the stresses of the outside world disappear, and all that is left are the calming whispers of the wind and the symphony of birdsong.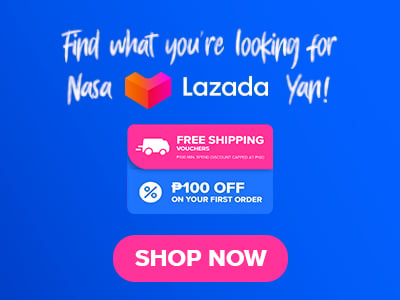 It's an experience that cannot be fully described in words or images alone. Wear your most comfy sneakers and join us as we discover this area of the natural world!
Baguio City
The picturesque tourist attraction of Baguio City, sometimes referred to as the "Summer Capital of the Philippines," is located in the northern region of the nation.
Baguio, located in the province of Benguet at an altitude of around 1,540 meters (5,050 feet), has a cool environment that is especially desirable during the hot summers in the lowlands.
Due to the city's position in the Cordillera Central mountain range, there are several lush landscapes and stunning viewpoints available to tourists.
Baguio was built as a hill station by the Americans during the colonial era, affording relief from the oppressive heat of the lowlands and acting as a getaway for American authorities. It was established in the early 1900s.
Baguio is home to several different cultural communities, including the Igorot, who contributed to the city's unique tapestry of customs and legacy. These cultures are present in the city in addition to its colonial past.
Baguio is a special and enticing location for tourists looking for both rest and cultural enrichment due to its combination of natural beauty, historical importance, and cultural variety.
Bamboo Sanctuary
The Bamboo Sanctuary is an eco-park within the St. Francis Xavier Seminary in Liteng, Pacdal, Baguio City, about three kilometers from Mines View Park. The most notable aspect of it is a little path that is bordered on each side by dense bamboo forests and has a few red bamboo fences.
It's a wonderful area to stroll while taking in the legendary City of Pines' cold mountain wind, and it's also become a well-liked location for posting gorgeous selfies and photographs on social media.
The local government is reforesting 20 hectares of land as part of a project that includes the Bamboo Sanctuary. Members of the Association of Southeast Asian Nations (ASEAN) received a promise.
The eco-park offers visitors the ideal setting to get close to nature by showcasing various bamboo varieties. Being exposed in a tranquil bamboo forest with only the sounds of birds and insects for company leaves you feeling serene.
Moreover, there is no entrance fee upon visiting Bamboo Sanctuary but visitors may donate to the sanctuary which is highly appreciated.
Experiencing the Bamboo Sanctuary
Having visited Kyoto's renowned Bamboo Grove, this location is referred to as "Little Kyoto" on the internet, and I agree. Although the bamboos in Baguio are just a bit smaller and thinner than those in Kyoto, if we give them more time, perhaps they might also grow to be as lovely.
I can't help but be in love with this sanctuary since it's the same sensation as strolling through a dense bamboo forest. It was a genuine Japan in Baguio City moment.
5 Tips to Make Your Trip Worthwhile
Wear Comfy Shoes. It's advisable to wear relaxed, closed-toe shoes because the sanctuary probably has natural flooring. You may then freely explore the area thanks to this.
Even though the sanctuary is a tranquil nature setting, services like food booths might not be plentiful. Bring some water and some small snacks with you so you can stay hydrated and stimulated the entire time you're there.
Since you are visiting a nature preserve, it is important that you respect the environment. Stay on authorized trails, don't trash, and don't pick flora or disturb wildlife. Remove any signs of your visit.
Pack many layers of clothing because Baguio's weather can be unpredictable and temperatures can occasionally fall suddenly. By bringing layers, you can adapt to temperature variations and make sure you're comfortable the entire time.
Arrive Early. Think about visiting early in the morning or later in the day to truly appreciate the peace and beauty of the Bamboo Sanctuary. The mood is frequently at its most serene at these periods, and shooting chances are outstanding.
Remember that every visit might be different, so before you go, be sure to ask the sanctuary itself if there are any particular rules or suggestions. Have fun exploring this natural refuge!
Visit the Bamboo Haven: An Invitation Awaits!
Isn't it tempting to respond to nature's call now that you've seen a peek of the magical world contained within Baguio's Bamboo Sanctuary? The bamboo groves are waiting for visitors, eager to impart their secrets and tranquility.
One can't help but be enthralled by the serene embrace of nature it gives as we come to an end in Baguio's Bamboo Sanctuary. The tall bamboo appears to be calling you in for more as it softly sways in the wind.
Bring your senses to this natural refuge and your curiosity as well as your love of the outdoors. Will you answer the calls of nature when they allure you?
So please take this as your personal invitation to come back. Bring a companion, a loved one, or just enjoy the solitude—this refuge has a way of turning each visit into a special experience that will last a lifetime.
Let the earthy aroma of the forest flood your senses as you lose yourself in the whispers of the leaves. Take in the stunning vistas, explore secret corners, and you could even find a new favorite place to relax.
Embrace the sanctuary's embrace and let the enchantment work its magic. May the symphony of nature's music and the soft rustling of leaves accompany you on your travels till then. Have fun discovering!