Discover The Stunning Tourist Spot In Abra, Philippines!
It is true that Abra is a province that often goes unnoticed by travelers. However, this charming region holds within its borders a treasure trove of stunning tourist spots that are waiting to be discovered.
From breathtaking natural wonders to rich cultural heritage, Abra offers a unique and unforgettable experience for those willing to explore its hidden gems.
Are you looking for a unique travel destination that's off the beaten path? Then consider Abra, an unspoiled province in the Philippines that is full of picturesque landscapes and exciting cultural attractions.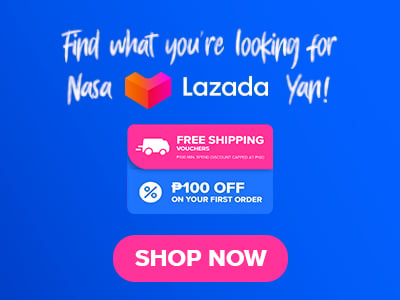 From lush tropical forests to stunning mountain vistas, there are plenty of incredible tourist spots throughout this beautiful region where travelers can truly connect with its local culture and history. In this blog post, we will explore some of the best tourist spots in Abra so you plan your next dream vacation!
Where To Go In Abra Philippines
Kaparkan Falls
One of Abra's natural wonders is Kaparkan Falls, often referred to as the "Little Batad." This waterfall resembles the famous rice terraces of Banaue but on a smaller scale, making it a captivating sight. The surrounding lush greenery and crystal-clear waters create a picturesque setting for relaxation and exploration.
Tangadan Tunnel
Tangadan Tunnel, located in the town of San Quintin, is another must-visit destination. Accessible through a thrilling trek through the dense forest, this waterfall is a true oasis of tranquility. The cool, refreshing waters invite visitors to take a dip while enjoying the serenity of nature.
Abra River
The majestic Abra River flows through the province, offering a scenic backdrop for various activities like rafting and kayaking. The river's clear waters and lush banks make it a popular spot for picnics and relaxation. For adventure seekers, the rapids of the Abra River provide an exhilarating experience.
Bucay's Blue Lagoon
Bucay, a small town in Abra, boasts a hidden gem known as the "Blue Lagoon." The lagoon's emerald-blue waters surrounded by towering limestone cliffs create an enchanting ambiance. Visitors can swim, snorkel, or simply relax on the shore while taking in the breathtaking scenery.
Don Mariano Marcos Bridge
The Don Mariano Marcos Bridge, also known as the Banaoang Bridge, is a testament to Abra's rich cultural heritage. This historic bridge connects the towns of Bangued and La Paz and offers a spectacular view of the Abra River and the mountains beyond. It's an ideal spot for photography and a leisurely stroll.
Victoria Park
Bangued's Victoria Park is a serene oasis in the heart of the town. It features a lagoon with paddleboats, well-manicured gardens, and a replica of the Eiffel Tower. The park is a popular destination for locals and tourists alike, providing a peaceful escape from the hustle and bustle of daily life.
Gabriela Silang Gallery of Fine Arts
Abra takes pride in its rich cultural heritage, and the Gabriela Silang Gallery of Fine Arts in Bangued showcases the province's artistic talents. The gallery houses an impressive collection of paintings, sculptures, and other artworks created by local artists, offering a glimpse into Abra's vibrant artistic scene.
Historical Churches
Abra is home to several historic churches that reflect the influence of Spanish colonization. The St. James the Elder Cathedral in Bangued is a notable example, featuring a unique blend of European and Filipino architectural styles. Other churches, such as the San Lorenzo Ruiz Parish Church in Pidigan and the San Isidro Labrador Parish Church in San Isidro, are equally captivating.
Abra's Festivals
To truly immerse yourself in Abra's culture, consider visiting during one of its vibrant festivals. The Kawayan Festival, celebrated in Lagangilang, showcases the province's bamboo industry through colorful dances and parades. The Abrenian Kawayan Festival, held in Bangued, also pays homage to bamboo and features street dancing and cultural presentations.
Souvenir Shopping
Abra's markets and souvenir shops offer an array of locally crafted products that make for great mementos of your visit. Look for handwoven textiles, bamboo products, and traditional handicrafts like "abrawood" carvings. These items not only make unique souvenirs but also support the local artisans.
Hiking and Adventure
Abra's rugged terrain is a paradise for hikers and adventure seekers. The province offers numerous trekking opportunities, ranging from easy walks to challenging hikes. The trails lead through lush forests, remote villages, and panoramic viewpoints.
Some popular trekking destinations include the Pugong Nature Park and Mt. Bullagao, both of which promise breathtaking views of the surrounding landscapes.
Cultural Experiences
Immerse yourself in Abra's culture by participating in traditional activities like bamboo crafting or learning the intricate art of "abel" weaving. Engaging with the local communities and experiencing their way of life is a unique aspect of traveling in Abra.
Abra's Eco-Tourism Initiatives
The province of Abra is dedicated to preserving its natural beauty and cultural heritage through sustainable eco-tourism initiatives.
Many of the tourist spots and trekking routes are managed by local communities, ensuring that the environment is protected while providing opportunities for local livelihoods. Supporting these initiatives helps maintain the beauty of Abra for generations to come.
Enjoy Abra's Unique Views!
Abra may not be on the typical tourist trail in the Philippines, but its hidden gems and natural beauty make it a destination worth exploring. From cascading waterfalls and pristine rivers to historical sites and cultural festivals, Abra offers a diverse range of attractions that will leave you enchanted.
If you seek a unique and off-the-beaten-path experience in the Philippines, make sure to put Abra on your travel itinerary and discover the stunning tourist spots that this province has to offer.