Discover the Best Tourist Spots in Tagaytay
Are you looking for an exciting weekend getaway? Tagaytay is a perfect choice. Nestled on the ridge of Taal Volcano, it offers amazing views and plenty of activities to explore.
Whether you're into sightseeing, outdoor recreation or kicking back and relaxing, there's something in Tagaytay that will have your heart racing with excitement. From its cool climate and captivating skyline to its excellent restaurants, teeming nightlife, lush forest trails—Tagaytay has so much to offer!
Let us be your guide as we take a tour through some of the most stunning tourist spots in Tagaytay – ranging from mesmerizing natural attractions to awe-inspiring man-made wonders. Tourists alike are guaranteed an unforgettable experience during their visit — so let's see what all the fuss is about!
Best Places To Go In Tagaytay
Taal Volcano – Nature's Enigma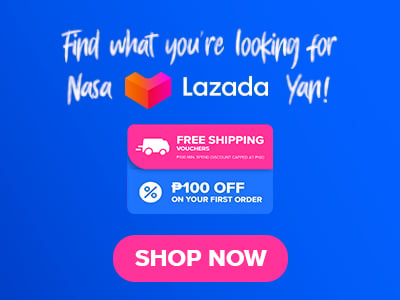 The crown jewel of Tagaytay, Taal Volcano, holds the distinction of being one of the world's smallest active volcanoes. Set within a picturesque caldera, the sight of the volcano, crowned by its emerald crater lake, is a vision that etches itself into the memory of every beholder.
Adventurous souls can embark on a boat journey to reach the volcano's islet, where a challenging hike unveils panoramic views of the steaming caldera.
Picnic Grove – A Tranquil Respite
Tagaytay's Picnic Grove beckons with its inviting greenery and sweeping views of Taal Lake. Families, friends, and couples alike flock to this spot, laden with picnic baskets and eager for a day of relaxation. The well-maintained gardens, ziplining adventures, and horseback rides offer something for everyone, making it a must-visit destination.
Sky Ranch – Thrills in the Clouds
Nestled near the heart of Tagaytay, Sky Ranch offers an array of heart-pounding rides set against a backdrop of breathtaking scenery.
The Sky Eye, one of Asia's tallest Ferris wheels, provides a bird's-eye view of the surrounding landscape, while the Sky Cruiser and Super Viking promise adrenaline rushes for the brave at heart. A bustling carnival atmosphere and delectable local treats further enhance the experience.
People's Park in the Sky – History and Panorama
Perched atop the highest point of Tagaytay, People's Park in the Sky boasts a fascinating history. Originally conceived as a mansion for the former First Lady, Imelda Marcos, it was transformed into a park open to the public.
The panoramic views from this vantage point are unparalleled, offering sweeping vistas of Taal Volcano, Laguna de Bay, and the Manila skyline on a clear day.
Puzzle Mansion – A World of Jigsaw Wonders
The Puzzle Mansion is a unique attraction in Tagaytay, showcasing an extensive collection of jigsaw puzzles that has earned it a spot in the Guinness World Records. With puzzles of all shapes and sizes, including intricate 3D designs, visitors can explore the artistry and craftsmanship that goes into these engaging pastimes.
Tagaytay Highlands – Luxury Amidst Nature
For those seeking a touch of luxury amidst the natural beauty of Tagaytay, Tagaytay Highlands offers an exclusive retreat. This premier leisure development boasts world-class amenities, including golf courses, a spa, and upscale dining options. The lush landscape, cool climate, and opulent accommodations create a haven for discerning travelers.
Caleruega Church
Nestled amidst the lush mountains, this picturesque chapel is known for its stunning architecture, serene surroundings, and panoramic views of the Batangas countryside.
Sonya's Garden
A haven for nature lovers and food enthusiasts, Sonya's Garden offers a delightful experience with its lush gardens, organic farm, and a renowned restaurant that serves farm-to-table dishes.
Fantasy World
This whimsical theme park, once planned to be a grand castle resort, now stands as a unique and slightly surreal attraction, complete with medieval-inspired architecture and fairytale-themed rides.
Gourmet Farms
A paradise for coffee connoisseurs, Gourmet Farms offers tours of its lush coffee plantations, as well as a restaurant that serves a delectable array of dishes made from fresh, locally-sourced ingredients.
Museo Orlina
Named after the renowned glass sculptor Ramon Orlina, this museum showcases a collection of his intricate glass art pieces, set against the backdrop of sweeping views of Taal Lake.
Nurture Wellness Village
A holistic wellness retreat, Nurture Wellness Village offers a range of spa treatments, yoga sessions, and wellness programs set amidst serene gardens and lush greenery.
Twin Lakes Tagaytay
A sprawling development that combines leisure, dining, and residential spaces, Twin Lakes boasts vineyards, a scenic lake, and a European-inspired commercial strip with restaurants, cafes, and boutiques.
Gingerbread House
Straight out of a fairy tale, this charming cottage invites visitors to a world of gingerbread delights, from intricate gingerbread houses to a variety of gingerbread-themed treats.
Caliraya Lake
Located a short drive from Tagaytay, Caliraya Lake offers a range of water activities such as kayaking, fishing, and wind-surfing, surrounded by the stunning Sierra Madre mountain range.
Balay Dako
A popular restaurant that serves authentic Filipino cuisine with a modern twist, Balay Dako offers delicious dishes in a charming, rustic setting overlooking the picturesque Taal Lake.
The Pink Sisters Convent
A place of prayer and reflection, the Pink Sisters Convent is known for its serene ambiance and the Adoration Chapel where nuns spend hours in silent prayer.
Mahogany Market
A haven for foodies, this market is known for its array of stalls offering fresh produce, local delicacies, and the famed Tagaytay beef.
Paradizoo
A fusion of a zoo and a theme park, Paradizoo offers a unique experience where visitors can interact with farm animals, explore gardens, and enjoy various attractions.
Take a Roadtrip To Tagaytay Today!
Tagaytay stands as a testament to the Philippines' natural splendor, offering a tapestry of experiences that cater to every traveler's palette.
Whether it's the awe-inspiring sight of Taal Volcano, the tranquil embrace of Picnic Grove, or the adrenaline-pumping rides at Sky Ranch, this city promises memories that will endure a lifetime.
Tagaytay's allure lies not only in its stunning tourist spots, but also in the warmth and hospitality of its people, ensuring that every visit leaves an indelible mark on the heart.
So, pack your bags and embark on a journey to discover the enchanting beauty of Tagaytay – a destination that transcends the ordinary and leaves you yearning for more.