Bolinao Falls: Exploring the 3 Enchanting Falls of Pangasinan
Bolinao Falls is a natural beauty that fascinates the mind and refreshes the spirit, hidden inside the emerald embrace of Pangasinan. This lovely cascade, hidden among thick greenery and clean sceneries, provides a peek into the Philippines' natural splendor.
It is more than simply a place to visit; it's a chance to completely lose yourself in nature's best work of art.Bolinao Falls, with its crystal-clear waters cascading softly over ancient rock formations, invites visitors to enter a realm of calm and natural majesty. Every aspect of this wonderful site whispers tales of a world unspoiled by time, from the soothing sounds of water trickling to the bright greenery that blankets its surroundings.
Whether you're a passionate explorer or a seeker of peace, this place guarantees an experience that goes beyond the ordinary. Bolinao Falls is a monument to the breathtaking splendor that the Philippines has to cater to, encouraging those who visit to be a part of its tale.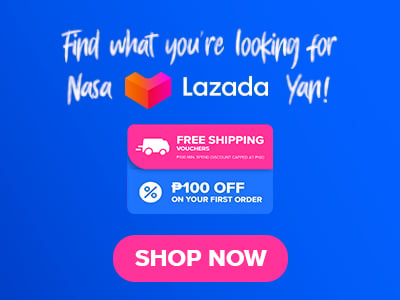 This article will walk you through the captivating aspects of Bolinao Falls, from its great natural variety to the cultural value it bears for the local people. Get ready to be taken away by the enchantment of Bolinao Bliss, a location where nature's art comes alive through each shimmering drop.
Bolinao in Pangasinan
When you think of Bolinao, Pangasinan, the very initial thing that springs to mind is Patar White Beach, a gorgeous shoreline with milky white sand that has been likened to Boracay and El Nido. But for those willing to go out, Bolinao has much more to offer.
Head to the woodland side of the location to see the jewel that is Bolinao Falls, a fascinating waterfall set inside a tranquil hamlet. It deserves to be on your list of must-sees!
It breaks down into three waterfalls, all of which are located along the lovely Bolinao river. Each fall offers unique perspectives and characteristics, and you have the option to look into only one. Of course, we encourage you to explore all three!
Anyone planning a trip to Bolinao Falls ought to anticipate having to walk a lot if they want to see everything. It will be an exciting day, but it will all be worthwhile! You may require some persistence and dedication, but you will emerge from this endeavor as a better person, not in addition to a happier and more fulfilled one!
Bolinao's Enchanting Falls
Bolinao Falls 1, the most popular of the three waterfalls, also boasts the tallest cliff—the greatest chance for adrenaline enthusiasts. With a 2-story-high jump-off point, you may dive either wearing or without a life jacket into the beautiful, turquoise seas.
You'll need to trek for 5-10 minutes to get to the falls—it's a fast and simple trip that's certainly worth it!
Bolinao Falls 2 has a more relaxed atmosphere—the spot to go when you want to spend time with your friends. There are cottages for rent in the nearby areas, and the walk is not as steep as it is at Falls #1.
While the second waterfall is not as tall as the first, you may still plunge into the pool, which is about 18 feet deep. It's also great for kids because there are spots with shallow seas.
Lastly, Bolinao Falls 3 with its stunning scenery, this autumn is like a computer's wallpaper that has sprung to life. The location is a hybrid of the previous two waterfalls, with a vast water area for swimming and rafting and another for cliff jumping– because there are less people here, it's a great place to spend time alone with friends or relatives. Also, each fall requires a Php 50 admission charge.
Moreover, the bottom of the waterfall is surrounded by Nipa hut dwellings. The shower and toilet (as primitive as it gets) are just a few steps away from the set of homes. There are a few sari-sari shops offering snacks, beverages, and alcoholic beverages.
It is critical to emphasize safety above everything else when exploring Bolinao Falls or any natural attraction. Begin by paying great attention to posted signs and any instructions offered by park rangers or local authorities.
Wear appropriate footwear—choose durable, non-slip shoes that are ideally suited for handling rough terrain. Avoid wearing flip-flops or open-toed footwear since they may not give enough stability.
Check the weather forecast before venturing out. Sudden rain can cause water levels to rise quickly, providing extra concerns. Always notify a trusted family member or friend of your plans, especially if you'll be visiting unfamiliar places.
When visiting natural areas, keep in mind that safety is of the utmost importance.
Most Ideal Time to Visit
In April, May, June, and July, the average temperature in Bolinao is approximately 30 degrees Celsius, making it a perfect season for tourists! With the air slightly humid, the temperature is ideal for being outside. This is unquestionably one of the most wonderful times to visit Bolinao, as well as the height of the tourist season.
Echoes of Bolinao: Leaving a Natural Masterpiece
As we set off Bolinao Bliss, our hearts are full with awe and our spirits have been restored by nature's embrace. Nonetheless, the enchantment of this fascinating region will live on in our minds as a monument to Pangasinan's eternal beauty.
We encourage you to preserve Bolinao in your heart as a location where nature paints the most vivid paintings and peace manifests itself in its purest form. Let Bolinao be your leading star as you plan your next vacation or simply seek inspiration.
Remember, the doors of Bolinao Bliss are always open and ready to welcome adventurers, dreamers, and anyone looking for something out of the usual. So, when the wanderlust strikes and you need the touch of nature, make Bolinao your destination.
Thank you for visiting us on this astonishing virtual trip and reading this article. May your own adventures be filled with the same spirit of wonder and adventure that Bolinao has generously given us. May your journey be blessed with endless beauty till we meet again beneath its lush greenery and gushing streams.