How much is Netflix in the Philippines?
As the world advances in so many aspects to provide support, comfort and convenience to our daily needs, the entertainment industry has come to that age wherein people can now enjoy streaming their favorite TV shows and movies.
Not only that, gone are the days that people needed to wait for months to be able to watch newly released TV shows and movies, we are now way past the time when we could only purchase one movie through DVDs and CDs.
Now, you may watch all your favorite movies and TV Shows on just one platform! Surely, everyone knows what Netflix is, it is an American subscription streaming service originated from California.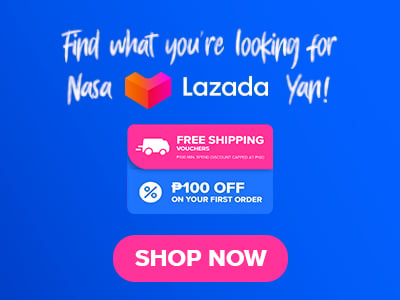 It soon became available across countries, including the Philippines way back year 2016, to provide entertainment to the Filipino people who love spending their time watching as their way to relax and unwind together with their family and friends!
No doubt, the Filipinos learned to love Netflix in an instant which made the Philippines one of the countries tagged as top Netflix users to the point that most Filipino homes have subscribed to Netflix family plans.
How Much are Netflix Subscription Plans in the Philippines?
As of this year 2022, the Philippines is known to be one of the best countries to subscribe at Netflix. If you are wondering how much will it cost you to stream unlimitedly, here are the updated price range of each subscription Netflix is offering:
Netflix Plan Type
About the Plan
Cost per Month
Mobile
Video Quality: 480p resolution
How many users: 1 user (For tablets and phone only)
Php 149.00
Basic
Video Quality: 480p resolution
How many users: 1 user
Php 369.00
Standard
Video Quality: 1080p resolution
How many users: Up to 2 users at a time
Php 459.00
Premium
Video Quality: 4K + HDR
How many users: Up to 4 users at a time
Php 549.00
Why Subscribe to a Netflix Plan?
If you haven't joined the bandwagon yet then we highly suggest that you hop in!
Netflix started in the Philippines with a very limited movie options but now, as mentioned earlier, that Philippines is known to be the third (3rd) best country to own a Netflix subscription.
Because of this, Netflix Philippines started to widen the variety of their movie titles by including a collection of good old and famous new Filipino movies as well as Tagalog TV shows! Why Subscribe to a Netflix Plan? We got two points for you:
Point No. 1:
You won't regret the affordability or the price range of the types of Netflix subscriptions mentioned above. It is definitely a good deal as compared to per movie payment scheme being offered by the other stream providers.
Point No. 2:
You will definitely enjoy in real time updates of your favorite movies and TV shows!
Its dashboard is very easy to navigate as it automatically clusters the TV Shows and movies such as the Trending Category, Asian/ American Movies, the genre of the movies and the Suggested collections for you depending on the recent TV shows or set of movies you have watched.
Amazing, right? You won't experience any challenges in searching or thinking about what movie or TV show to watch as Netflix does it for you!
How to Subscribe?
Once you have decided which type of subscription plan best suits your needs, the subscription process is as easy as 1…2…3! Here's a step-by-step guide on how to subscribe at Netflix:
In your search engine, type netflix.com/signup.
Finish set up your account, click on next
Before you can proceed to the subscription, you will be required to create an account by entering your active email address and nominating a password of your choice for your Netflix account.
Choose your plan, click next
Once you selected your plan, click next
The page will ask you to choose a payment method, choose whichever method is convenient for you. 
Pay the necessary subscription fee and viola! You may now start streaming your favorite TV shows and movies!
*Note that you may upgrade or downgrade your chosen plan anytime.
Payment Options
Once you become a Netflix user, you have to pay for your subscription plan on a monthly basis. How to do it with ease? Check out below's payment options:
Through Debit and credit cards (Visa, Mastercard, American Express)
*Note that in order to proceed with your monthly payments using this option, your card should's e-commerce transactions should be enabled. In some cases, the international transactions feature should also be enabled.
Virtual Cards
Prepaid Cards (Visa, Mastercard, American Express)
Netflix Gift cards
This is the best option if you wish to give Netflix as a gift to a family member, a friend or to anyone whom you wish to experience and enjoy Netflix like you do!
This can also be an option if you wish to pay your subscription through cash in advance.
You may purchase the Netflix gift card at select retailers and you also have the option to redeem multiple gift cards on your account
Mobile wallets such as GCash
Partner Payments (Globe Telecom, Smart and Smart Package)
These partners allow you to add Netflix to their bill or they will offer you a package inclusive of a Netflix subscription allowing you to pay for your Telecom bill and Netflix subscription fee both in one go.
Should there be an instance that you wish to unlink or remove a particular payment method from your Netflix account. Here's how:
Step 1: In your Account page, then select Manage Payment Info.
Step 2: Delete the payment method your wish to remove.
Note: If you only have one payment option linked to your Netflix account, you won't be able to delete or remove it until you add another payment method. This is to ensure that you can still pay for your chosen subscription in a timely manner and avoid unnecessary subscription timeouts.
Why choose Netflix?
Netflix has been one of the top streaming platforms all around the world most especially during the surge of COVID-19 virus as people are advised to stay at home to prevent and avoid the spread of the deadly virus.
It has become the main source of entertainment for many as we battle the uncertainties of time since 2020.
With over a thousand movies and TV Shows selections to choose from, Netflix is a one-stop entertainment shop.
It makes browsing more easy with its categorized pictures and a very efficient search engine. What's more to love is that it features Filipino movies, too!
You won't miss out anything and be outdated with Netflix as it houses movies and TV shows that are currently trending and popular in your area as well! Cool, right?!
Netflix soon became an alternative to outdoor and in-Mall cinemas as the pandemic went on and made everyone's time idle.
It further advanced and became an avenue where one user can connect with his or her friends and watch their favorite TV shows or movies all together while being apart through Netflix Party.
Netflix Party is one of the most loved features of Netflix wherein you will be asked to download the Netflix Party extension so you and your friends can share one screen despite the distance.
You could also interact with your friends while watching without the movie or TV show being paused or interrupted as Netflix Party comes with a chat box!

Key Takeaways
Not convinced yet? More so, Netflix allows you to share your subscription to other family members or set of friends if you will avail their Premium subscription plan wherein four (4) users can access Netflix and watch different movies or TV shows at the same time!
For only Five Hundred Forty Nine Pesos (Php 549.00), everyone can enjoy and relax at the comfort of their couch! What a catch!
So, what are you waiting for? Go to www.netflix.com.ph, create an account and subscribe now!
Read More:
What are the Best Pocket Wifi in the Philippines?
How Much Does Youtube Pay for 1 Million Views in Philippines?