The Philippine's Top 5 Hotel Booking Apps
The days of making lengthy phone calls and spending hours looking through travel guides are long gone. Travelers may now easily discover, assess, and book their best housing alternatives with only a few touches on a smartphone screen by using The Philippine's Top 5 Hotel Booking Apps
With a variety of booking apps competing for users' attention in this competitive market, the Philippine hotel business has seen a rise in demand for such digital platforms.
These applications are changing how we book accommodations and take in the variety of the country's attractions, from the busy streets of Manila to the immaculate beaches of Palawan.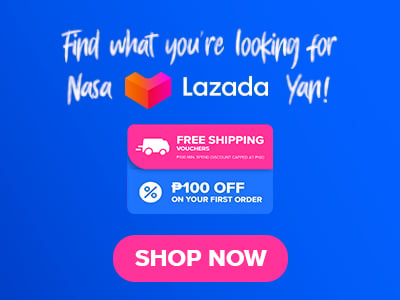 So let's have a look at the hotel booking applications that are improving travel in the Philippines and elsewhere!
Top 5 Hotel Booking Apps
Here are five notable hotel booking apps that are popular in the Philippines:
Agoda
Agoda is a reliable website with a large database of choices for lodging, spanning hotels, resorts, guesthouses, and many more. The app is a top choice for tourists looking for different housing alternatives because of its affordable rates, positive customer ratings, and user-friendly user interface.
Booking flights and accommodations is an easy process using the Agoda app. This smartphone app seeks to find and choose the top resorts and hotels in your destination to make booking and trip preparation simpler and more time-effective.
You may sort results by property, target city, or common landmarks in the search engine, which includes a variety of lodging options like hostels, flats, elegant hotels, and luxury villas. You may make a simple and safe reservation using the app, which offers exclusive discounts, millions of reviews, and stunning images of hotels and resorts.
2. Booking.com
Another well-known company in the internet travel booking sector is Booking.com. It offers customers the chance to look for and reserve hotels, hostels, flats, and other housing options from a wide range of lodging. The app is praised for its intuitive design and accommodating cancellation procedures on select properties.
This smartphone app, which is becoming more and more well-liked in the Philippines, is committed to enhancing accessibility in the areas of lodging and travel, providing exceptional hotel discounts, and providing assistance to customers around the clock.
The majority of their partner locations allow you to check in using the app, saving you time and paper from printing check-in paperwork.
3. Zen Rooms
ZEN Rooms is renowned for providing exceptional lodging at reasonable prices within Southeast Asia. The app specializes in affordable places to stay and frequently collaborates with establishments that adhere to a set of high requirements. This makes it a good option for tourists looking for luxurious accommodations at affordable pricing.
Hotels, guesthouses, and other establishments that adhere to a set of high criteria are partnered with ZEN Rooms. This makes sure that despite the low prices, visitors can anticipate a certain degree of comfort, cleanliness, and basic facilities.
The Philippines is one of the new Southeast Asian nations where ZEN Rooms has increased its footprint. Travelers may find affordable accommodation in a variety of locations because of this wider reach.
Additionally, ZEN Rooms offers customer service to help guests with their reservations, questions, and issues.
4. Tripadvisor
A well-known internet travel site called TripAdvisor offers a variety of services to tourists. One of the most popular and important travel websites in the world, it provides a range of functions to assist users in trip planning, lodging search, and attraction discovery.
The huge database of user-generated reviews and ratings for accommodations, dining establishments, tourist attractions, and other travel-related services is one of TripAdvisor's key advantages. In order to assist others make wise selections, travelers may share their insights and offer comments.
Additionally, based on user reviews and ratings, TripAdvisor yearly presents the Travelers' Choice Awards, honoring the top hotels, locations, activities, restaurants, and more.
To enable consumers to book directly through their website, TripAdvisor collaborates with a number of booking services. This covers accommodation, traveling, rental homes, and other things.
5. Expedia
Expedia is a recognized online travel agency where customers may look for and reserve accommodations such as hotels, cars, and flights. The software provides a variety of housing choices, from affordable lodging to luxurious hotels, to accommodate various preferences and financial constraints.
Expedia's award-winning app is another feature of the travel website. It advertises as a one-stop app for all your travel needs; you can reserve hotels and flights right from the app and take advantage of deals that are only available to mobile users.
Tips For Using Hotel Booking Apps in The Philippines
Here are some valuable tips for using hotel booking apps effectively in the Philippines to ensure a smooth and enjoyable travel experience:
Research and Comparison: Spend some time exploring and weighing your alternatives before making a reservation using any hotel booking app. Consider criteria including location, facilities, and visitor feedback when reading reviews, seeing images, and other content.
Budget and Deals: Determine the hotel budget and take advantage of any discounts or special offers made available through the app. To find rooms in your particular pricing range, several applications include filters.
Book in Advance: To obtain the greatest alternatives at fair costs, it's advised to book your lodgings well in advance, particularly during busy travel times. Bookings made at the last minute may reduce your options.
Read the Cancellation Rules: of the hotels you have chosen, and be aware of them. Make sure you understand the conditions before confirming your reservation because certain reservations may not be refundable or have particular cancellation policies.
Consider Location: The Philippines is renowned for its varied landscapes, which range from crowded metropolises to tranquil beaches. Select hotels that are close to the places and activities you plan to visit. Your experience can be considerably impacted by the location's proximity to activities, transit hubs, and food alternatives.
Have a Blast on Your Family's Vacation!
From the budget-conscious to the luxury-seeking traveler, these apps present a spectrum of options that cater to diverse preferences and budgets.
Keep in mind the ease, dependability, and convenience these best hotel booking apps provide as you set out on your next trip. They enable you to customize your stay by giving you access to user evaluations, thorough listings, and exclusive discounts, turning ordinary holidays into extraordinary ones!