What are the Monthly Costs of Owning a Pet Dog in the Philippines?
A dog is considered a man's best friend. Their loyalty and love for humans are almost always reciprocated, leading to their domestication at least 20,000 years ago.
In the current year, how much does it actually cost to have a furry friend? Let's find out.
Dogs can be found anywhere in the country. You currently have 3 options in getting a furry friend: to take care of a stray in your community, adopt from your local shelters, or buy one with a breed.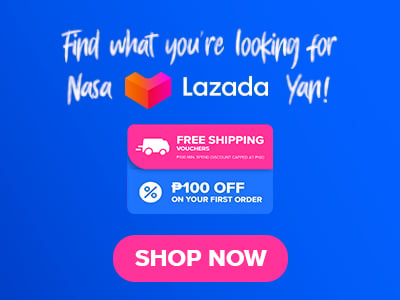 Obviously, the most expensive option is buying one with a confirmed breed while the least expensive is adopting a stray in your community. 
If you chose to take a stray in, you would be helping your community a lot. By taking one stray under your care, you have already minimized the chances of more stray dogs.
Taking care of a stray dog also helps minimize rabies cases and other canine diseases that can be transferred to humans. If you are sure about adopting a local stray, follow the steps below on how to adopt one:
Make sure the dog isn't already someone else's dog. Stray dogs are often fed and adopted by a family that lets them continue their street life. You can try asking neighbors or checking if the dog has a collar. 
Observe how the dog socializes with people. Knowing this can help you take note of the dog's personality and if they would fit in the indoor lifestyle. Remember to not remove a dog that is comfortable in the street life and force it to a different one. These dogs are probably already part of a pack and forcibly taking them out of the pack would do you more harm than good.
Interact with the dog regularly to get them comfortable with you. This part of the process takes a long time but is necessary for the dog to trust you. Some things you can do is leaving it food and backing away, squat to its level when getting friendly, and face sideways when in close proximity. 
When you finally get the dog to trust you, put them on a slip-on leash and take them to the vet as soon as possible. This is for both you and the dog's benefit. The dog may have underlying diseases and other conditions that should be dealt with immediately. 
Prepare your home for your new best friend. A list of things essential for dogs is available near the end of this article.
Set up a routine. Stray dogs, especially older ones, are used to living outside. They take time to adapt to their new lifestyle so setting a routine helps them a lot. 
Train and love your new furry friend! 
Choosing to rescue a stray and adopt them costs 0 PHP, making it the most affordable option how to get a dog. Further expenses like the veterinarian check-up are not counted in this section.
The next option is adopting an already rescued dog from a shelter. Some benefits from choosing this include: (a) complete basic vet essentials; (b) information about pets is readily available; (c) pets are usually trained already; and (d) adoption fee is lesser than buying from breeders, saving you a lot of money.
However, there are also some precautions one must know when adopting from a local shelter. One of them is the breed you are looking for (if you are looking for one) may not be available.
Pet shelters usually house local mixed breeds and pure-bred dogs are not usually seen here. Another may be the amount of time needed by both the shelter and you, the adopter, for all the paperwork.
These shelters only want the best for the animals, hence the lengthy process. If you are keen on choosing this option, below are just 5 of the animal shelters around Luzon: (Note: The adoption process differs per shelter. Make sure to check their social media accounts and websites to know more!)
Lara's Ark
Lara's Ark is famously known for rescuing all kinds of animals from recent disasters namely the Taal Eruption and Typhoon Odette.
As per their Instagram account, they have rescued over 300 animals and rehomed up to 250 of them. They currently have shelters at Nasugbu, Batangas, and at Mandaluyong, Metro Manila.
Their adoption process starts with filling up their application form available on their Instagram account and continuing with the interview and confirmation if you are chosen as the dog's new family.
They currently have an adoption fee of 1000 PHP per dog. Adoptable dogs are available on their Instagram account as well as their Facebook Page.
Pawssion Project
Pawssion Project aims to rescue, rehabilitate and rehome all animals in need. They have also initiated stray feeding, spay and neuter, and relief to communities near them.
They currently have shelters at Bacolod, Negros Occidental and at San Jose Del Monte, Bulacan. Their adoption process starts with filling up the form available on their Instagram account and continuing with an online interview and finally getting your new furry friend at their shelter.
They currently have an adoption fee of 1000 PHP. Adoptable dogs are available for viewing on their Instagram, Facebook, and Website.
Strays Worth Saving
With over 1,500 animals rescued Strays Worth Saving proves the organization's name to be true. The organization currently has one shelter at Tanauan, Batangas.
Information about their adoption process and fees are not available anywhere on their social media accounts. However, I believe these data would be readily available when you are interested in adopting one of their rescues. Find more about SWS on their Instagram, Facebook, and Website.
Philippine Animal Welfare Society (PAWS)
Philippine Animal Welfare Society (PAWS) is the most well-known pet shelter in the country. Their current shelter is at Aurora Blvd., Quezon City, and houses over 300 animals, most available for adoption while some are rehabilitated first.
Like the prior shelters, PAWS requires interested adopters to submit an application form available on their website before heading on to the online interview and allowing you to visit their shelter to pick up your new furry friend.
They also have an adoption fee worth 1000 PHP. Learn more about PAWS and the available dogs on their Instagram, Facebook, and Website.
CARA Welfare
Compassion And Responsibility for Animals, otherwise known as CARA, aims to promote animal welfare in the country through various mediums.
It is worth noting that CARA does not run an animal shelter, they are just an organization that rescues strays and their friends foster for them.
Furthermore, their adoption process starts like any other shelter – by filling up an application form, continuing to the interview and visit before paying the adoption fee worth 1500 PHP, and getting your new furry friend. Learn more about CARA on their Instagram, Facebook, and Website.
How Much is a Breed Dog?
Although the better option due to its added benefits, adopting through a shelter can cost from 1000 PHP to 1500 PHP, depending on the shelter you are adopting from.
It is also worth noting that there are dedicated shelters that house just one specific breed like Laguna Pitbulls and Hound Haven, adoption fees from such shelters may be higher than 1000 PHP. 
The last option for getting a furry friend is the least affordable and often looked down on by animal lovers – buying from breeders. Although the numerous advantages, it may do more harm than good as animal cruelty is not unknown in the country.
Most people also often buy from Cartimar and Tiendesitas in Pasay and Arranque in Manila. Below are some of the most famous breeds in the country and how many pet shops in the places mentioned sell them: (Note: Price depends on sex and quality of the dog.)
Shih-Tzu
7,500 PHP to 25,000 PHP
Pug
12,000 PHP to 33,000 PHP
Pomeranian
8,500 PHP to 30,000 PHP
Siberian Husky
6,500 PHP to 25,000 PHP
Beagle
12,000 PHP to 28,000 PHP
Chihuahua
10,000 PHP to 25,000 PHP
Chow Chow
8,000 PHP to 28,000 PHP
Poodle
15,000 PHP to 25,000 PHP
Depending on the breed you choose, one dog can cost you at least 6,500 PHP. However one of the benefits of buying at these shops is the inclusions. Most shops include pet paperwork, a free crate, and some even give out free dog food. 
Dog Essentials
Once you're done choosing whether you would like to adopt or shop comes the actual costs that could possibly run one dry just to spoil their furbaby. I have sectioned this part into three (3) parts: (1) Home Essentials; (2) Travel Essentials; and (3) Veterinary Costs.
When you get your new furry friend, some of the things they may need are:
Kennel or Crate
Dog Bed
Collar
Leash
Dog ID Tags
Poop Scooper
Food Bowl
Water Bowl
Puppy Shampoo
Dog Toothbrush
Dog Toothpaste
Dog Brush/Comb
Nail Clippers
Once you have bought the essentials when moving a dog home, below are some of your monthly expenses.
Poop Bags
Food
Treats
Toys
You can't possibly leave your new best friend alone in your house when you travel so you can also buy the following travel essentials:
Refillable Water Bottle
Blanket
Collapsible Food Bowl
Collapsible Water Bowl
Dog Life Vest
How Much Does a Veterinary Check-up Cost?
Finally, a veterinary check-up would cost around 250 PHP, and the frequency that you must go see a vet depends on the breed, age, and if the dog has any conditions that one should take care of. 
An adopted stray dog would cost 0 PHP to get, ~250 PHP for the first veterinary consultation, ~400 PHP for a 5-in-1 Vaccination, and ~250 PHP for an Anti-Rabies. This would already equal 900 PHP.
Monthly expenses include Food and Treats which would add ~1000 PHP for 1kg of dog food and some treats, totaling ~2200 PHP for the first month. This is excluding all the material necessities a dog may need both at home and while traveling. 
An adopted rescue from a shelter would cost ~1500 PHP to get. You only need to worry about food and material necessities in the first month as most rescues are already vaccinated for CHP-DHLV or the 5-in-1 vaccination.
Material necessities may cost at least 1000 PHP. Food and treats would cost ~1000 PHP which would total the first month's cost at ~3500 PHP and ~1000 PHP for the monthly supply of food and treats.
Buying a dog at a shop would cost at least 6,500 PHP and since most shops already have the basic vaccinations done already, you do not need to worry about it anymore. Material necessities would cost at least 1000 PHP, and adding ~1000 PHP for dog food and treat.
To Sum it all together, it would cost at least 8000 PHP in the first month and ~1000 for a monthly supply of food and treats. The total monthly costs of owning a dog do not include vitamins and necessary vaccines for a dog as it differs per dog.
After knowing all this, I hope this opens people's minds who only want to adopt dogs as an aesthetic and with no intention of properly taking care of them.
References
Adopt or Shop A Pet: The Pros and Cons – Pets In Peace. (n.d.). Pets in Peace. Retrieved July 22, 2022, from https://www.petsinpeace.com.au/adopt-or-shop-a-pet-the-pros-and-cons/
Briggs, H. (2017, July 19). How did dogs become our best friends? New evidence. BBC. Retrieved July 22, 2022, from https://www.bbc.com/news/science-environment-40638584
guide, s. (2021, December 14). How to adopt a stray dog: An easy, step-by-step guide. Wagr. Retrieved July 22, 2022, from https://www.wagr.ai/pet-guide/how-to-adopt-a-stray-dog-an-easy-step-by-step-guide
The Humanitarian Benefits of Rescuing Stray Dogs in Developing Countries. (2021, September 10). The Borgen Project. Retrieved July 22, 2022, from https://borgenproject.org/stray-dogs/
Read More: