Lola Nena's Donuts: The Best Pasalubong Ever
Lola Nena's Donuts is known for providing the best pasalubong (a Filipino term for gifts or souvenirs brought back from a trip) in the form of delicious donuts. The establishment has gained a reputation for offering a wide variety of freshly baked donuts that cater to different tastes and preferences.
Lola Nena's Donuts takes pride in its commitment to quality and taste. The donuts are often made with premium ingredients, and the recipes might be influenced by traditional Filipino flavors or international inspirations. From classic glazed donuts to unique and innovative flavors, customers can expect a diverse selection that keeps them coming back for more.
The shop's inviting atmosphere and friendly staff contribute to a pleasant customer experience. Whether you're a local looking for a delightful treat or a traveler seeking a pasalubong to bring home, Lola Nena's Donuts aims to provide a memorable and satisfying visit.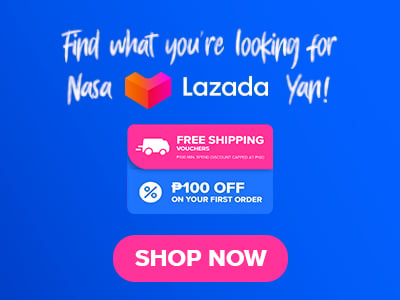 Step into a world where flavor and creativity collide, where each bite is a journey of taste and texture, and where tradition and innovation harmoniously coexist. Welcome to Lola Nena's Donuts, where we have redefined the art of donut-making to create not just pastries, but delightful experiences that leave a lasting impression.
What To Expect When You Buy From Lola Nena's:
Making Donuts With Love!
At Lola Nena's, donut-making is an art. Our bakers infuse each creation with passion, ensuring that every donut is meticulously crafted to perfection. From the first knead of dough to the final glaze, our dedication shines through in every bite.
A World of Flavors
Indulge in a symphony of flavors that spans the globe. Our menu boasts a broad spectrum of options, from beloved classics that evoke nostalgia to innovative twists that push the boundaries of taste. Whether you're a fan of the timeless simplicity of glazed donuts or seeking an adventure with exotic local and international flavors, we have something to satisfy every palate.
Your Perfect Pasalubong
Looking for a thoughtful gift to bring back from your travels? Look no further. Lola Nena's Donuts is your ultimate source for the best pasalubong ever. Our donuts are not just treats; they're tokens of love and care, packaged beautifully to ensure they arrive fresh and delicious, ready to be shared and savored.
Embracing Tradition
We hold close to the traditions that have shaped our culinary heritage. You'll find flavors that pay homage to our roots, celebrating the essence of Filipino culture. From the comforting warmth of ube to the aromatic allure of pandan, our donuts are a testament to the richness of our culinary tapestry.
Innovation with Every Bite
While tradition is dear to us, we're also trailblazers in donuts. Our innovative creations fuse unexpected ingredients and daring concepts, inviting you to embark on a culinary exploration like no other.
Community and Connection
Lola Nena's Donuts isn't just a shop; it's a community hub. We're not only passionate about crafting exceptional donuts but also about creating a space where people come together to share moments of joy, laughter, and connection. Whether you're visiting us for a quick snack, picking up a pasalubong, or simply enjoying the ambiance, you're always welcome here.
Beyond Donuts
Lola Nena's isn't confined to the world of donuts alone. We're a place of discovery, where each visit promises new experiences. From interactive workshops to limited-time collaborations, we always find fresh ways to surprise and delight.
Our Story, Your Story
Lola Nena's Donuts isn't just a business; it's a journey. Our story is woven with the threads of family traditions, generations of baking expertise, and the shared love for creating moments of happiness. When you savor our donuts, you're tasting a piece of our history, and you're becoming a part of it too.
Unveiling the Extraordinary
Prepare to be amazed as you step into our haven of flavors. From the first glance to the last crumb, Lola Nena's Donuts is a sensory experience. Every donut is a canvas, each brushstroke a swirl of colors, textures, and tastes that come together to form edible masterpieces.
Quality Redefined
Quality isn't just a buzzword for us; it's the foundation of Lola Nena's Donuts. We source the finest ingredients, handpick every flavor, and ensure that each donut is a manifestation of excellence. With every bite, you're experiencing the result of our unwavering commitment to quality.
Your Desires, Our Creations
We understand that everyone's cravings are unique. That's why Lola Nena's Donuts thrives on creating customized experiences. Whether it's a box of your favorite flavors, a surprise assortment, or a donut tailored to your preferences, your desires are at the heart of what we do.
Bridging Generations
At Lola Nena's, we believe in the magic of transcending generations. From the young to the young at heart, our donuts have the power to bring families, friends, and communities together. We're more than a donut shop; we're a place where memories are made and stories are shared.
Empowering the Palate
Embark on a journey of culinary discovery with us. Lola Nena's Donuts doesn't just follow trends; we set them. Our daring combinations, unexpected twists, and imaginative concepts are an invitation for your taste buds to explore uncharted territories.
Elevating Experiences
Beyond being a delightful treat, Lola Nena's Donuts aims to elevate your experiences. From the cozy atmosphere of our shop to the excitement of unwrapping a donut-packed pasalubong, every interaction with us is designed to spark joy and create lasting memories.
A Symphony of Senses
Close your eyes and take a bite – let the layers of flavor unfold like the notes of a symphony. At Lola Nena's, we believe that donuts are more than just food; they're an orchestra of taste, texture, aroma, and emotion that speaks directly to your senses.
Your Gateway to Irresistible Delights and Thoughtful Pasalubong!
Every donut that passes through our ovens carries with it the essence of dedication, innovation, and the joy of sharing. We've had the privilege of being a part of your celebrations, your moments of comfort, and your explorations of flavor.
The legacy of Lola Nena's Donuts lives on – in the stories you'll share with friends, in the smiles you'll evoke when sharing our pasalubong, and in the anticipation of each new flavor we introduce.
While this chapter comes to an end, the story of taste, discovery, and delight continues. Embrace the joy of exploring new culinary horizons, and may every bite remind you of the wonderful moments we've shared.