In today's fast-paced digital world, convenience and accessibility are of paramount importance. Managing finances, making payments, and conducting transactions have become easier than ever, thanks to the emergence of digital wallets.
One such popular digital wallet that has gained immense popularity in recent years is GCash. With its user-friendly interface and a wide range of features, GCash has become an indispensable tool for millions of people in the Philippines.
In this blog post, we will explore why GCash is important and how it has revolutionized the way we handle our finances.
Top Reasons Why GCash is Important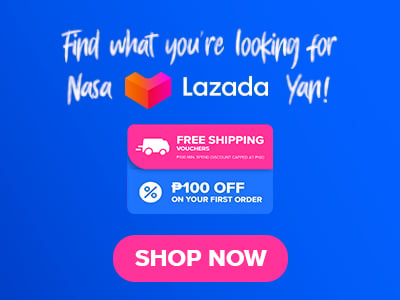 Check out the top reasons why GCash can be beneficial to your daily money transactions:
Easy and Convenient Payments
Gone are the days of carrying bulky wallets filled with cash or searching for the nearest ATM. With GCash, making payments has never been easier or more convenient.
Whether you want to pay for groceries, settle bills, or send money to friends and family, GCash allows you to do it all with just a few taps on your smartphone. The hassle of counting cash, waiting for change, or dealing with loose coins is a thing of the past, thanks to GCash's seamless payment system.
Financial Inclusion
One of the most significant advantages of GCash is its ability to promote financial inclusion. In a country where access to traditional banking services is limited, GCash provides a lifeline to those who are unbanked or underserved.
By simply downloading the app and creating an account, individuals can instantly gain access to a range of financial services that were previously out of reach. From saving money, investing, and even getting microloans, GCash empowers individuals to take control of their financial future.
Safe and Secure
Security is a major concern when it comes to managing finances, especially in the digital realm. GCash understands this and has implemented stringent security measures to ensure the safety of its users' transactions. With features like biometric authentication, PIN protection, and real-time transaction notifications, GCash provides peace of mind to its users.
Additionally, GCash collaborates with trusted financial institutions, adhering to industry-standard security protocols, and continuously improving its security infrastructure to safeguard against potential threats.
Cashless Economy
GCash plays a crucial role in promoting a cashless economy, which has numerous benefits for individuals and businesses alike. By encouraging digital transactions, GCash helps reduce the risks associated with carrying physical cash, such as theft and loss. Furthermore, it contributes to the country's economic growth by streamlining transactions and reducing the reliance on cash-based systems.
With GCash, users can easily send and receive money, pay bills, purchase goods and services, and even withdraw cash from partner establishments, all without the need for physical currency.
Seamless Integrations and Partnerships
GCash understands the importance of collaboration and partnerships in providing a comprehensive financial ecosystem. It has integrated with various merchants, utilities, and service providers to offer a seamless experience to its users.
From e-commerce platforms to utility companies, transportation services to entertainment providers, GCash has forged partnerships that allow users to make transactions and avail themselves of services using their GCash account. This integration makes GCash an all-in-one platform that caters to a wide range of needs and requirements.
What are the Goods and Services you can avail from GCash?

GCash provides a wide range of goods and services that users can avail themselves of within its ecosystem. Here are some of the key offerings available through GCash:
Send and Receive Money: Users can easily send and receive money to and from other GCash users or even to non-GCash users. It offers a convenient and quick way to transfer funds to friends, family, or business partners.
Bills Payment: GCash allows users to pay their utility bills, credit card bills, insurance premiums, and other recurring bills directly from their GCash account. It eliminates the need to queue in payment centers or remember multiple due dates, making bill settlement more efficient.
Online Shopping: GCash provides users with the ability to shop online from various partner merchants. Users can pay for their purchases directly from their GCash account, making the checkout process seamless and secure.
QR Code Payments: GCash utilizes QR codes, allowing users to make payments at partner merchants by simply scanning the merchant's QR code. This feature enables quick and cashless transactions at physical stores, restaurants, and other establishments.
Savings and Investments: GCash offers various savings and investment options, allowing users to grow their money conveniently. Users can open a GCash Save Money account, which provides a higher interest rate compared to traditional savings accounts. Additionally, GCash provides access to investment funds, allowing users to start investing with smaller amounts.
Cash-in and Cash-out: GCash allows users to load funds into their GCash account through various channels such as partner banks, remittance centers, and even through over-the-counter transactions. Users can also withdraw their GCash funds as cash from partner establishments or through their linked bank accounts.
Mobile Load and Data Packages: With GCash, users can easily purchase mobile load and data packages for their prepaid mobile phones or those of their family and friends. This feature enables quick and convenient reloading of mobile credits.
Travel and Entertainment: GCash offers travel-related services such as booking flights, hotels, and tour packages. Users can also purchase movie tickets, concert tickets, and other entertainment-related services through GCash.
Health and Insurance: GCash provides access to health and insurance services, allowing users to conveniently purchase health insurance, manage health benefits, and pay for medical expenses.
Donations: GCash offers a platform for users to make charitable donations to various causes and organizations, allowing individuals to contribute to meaningful initiatives easily.
Key Takeaways
GCash has undoubtedly become a game-changer in the Philippines' financial landscape. Its ease of use, convenience, and commitment to financial inclusion have made it an essential tool for millions.
By promoting a cashless economy, ensuring security, and fostering strategic partnerships, GCash has transformed the way we handle our finances.
As digital wallets continue to evolve, GCash stands out as a pioneer, revolutionizing the financial industry and empowering individuals with greater control over their money. With GCash, the future of finance is at our fingertips.