What are the Highest Paying Jobs in the Philippines?
Living and growing up in a Filipino family is fun, but only until you've reached adulthood and are necessitated to look for and apply for a job. Getting a job in the Philippines is truly a big deal since it is the only way for you to live and survive in the country.
This is true not only for your family's needs but also for your personal desires and needs. How would we even be able to live our daily lives without a job?
In the years after the COVID-19 pandemic started, a lot has changed. To reshape the workplace, new trends have emerged. Since the pandemic started, many Filipinos have started looking for and applying for such jobs.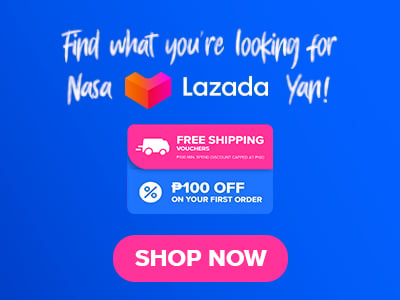 This has had a significant negative impact on the country's economy because the virus has caused many Filipinos to lose their jobs. And since the restrictions were lifted, many companies, including private ones, have started looking for such qualified workers.
However, it is irrelevant where you are in your job and what led you to this point. We understand why you're looking for high-paying employment in the Philippines, whether you're a rookie straight out of college, a recently resigned employee seeking brighter pastures, or a career switcher deciding on your next major move.
Everything you need to know about the highest paying jobs in 2022 is provided here. Plan your next professional move with the information provided here.
Finding Jobs in the Philippines
Is finding work really so important? We understand that you may still be perplexed at this time, particularly if you are just out of college and have just begun your search for the ideal position.
For many expats, working in the Philippines is becoming an option they find more and more appealing. The Philippines has a lot to offer economically and continues to draw attention from foreign investors who view operating there as an opportunity to establish themselves in the area.
To compete with other Asian nations and the rest of the globe, the local government is making adjustments. What to anticipate from employment in the Philippines is listed below:
Year after year, the Philippines' economy has been expanding steadily.
Because you might not be able to rely on the national social security system, carefully plan your retirement money.
Don't forget to read up on the workplace hierarchy and other aspects of the local corporate culture.
Top 10 High-Paying Jobs in the Philippines 2022
1. Geologists and Geophysicists
One of the top paid professions in the Philippines is geology and geophysics. Look for opportunities in the mining and energy industries if you're interested in exploring these positions.
Your responsibilities will also involve environmental consulting, data evaluation and interpretation, and fieldwork.
Average Monthly Salary: P128,348
Job Description: The composition, structure, and other physical characteristics of the earth are studied by geologists and geophysicists. You might work on projects to find and provide advice on the extraction of minerals, petroleum, and ground water as a geologist or geophysicist.
2. ICT Installers and Services
Installation of information and communications technology (ICT) is one of the IT occupations with the highest pay in the Philippines.
ICT specialists are in charge of managing the whole spectrum of communications and data transfer operations.
You may anticipate giving clients technical guidance, performing troubleshooting, and maintaining various software and hardware.
Average Monthly Salary: P49,067
Job Description: Installing, maintaining, and repairing the hardware and software of the company's computers fall within the purview of an IT Technician.
3. Mathematicians and Actuaries
You can apply for one of the highest-paying accounting positions in the Philippines, which are mathematician or actuary.
These kinds of jobs require you to do things like report data, detect and assess business hazards, and analyze statistics.
Financial data management and analytics are crucial to online jobs.
Average Monthly Salary: P62,237
Job Description: Research on mathematical or statistical theories is done by mathematicians and statisticians. They attempt to find solutions to issues in the social sciences, business, engineering, and science. Actuaries evaluate the probable financial effects of potential future events.
4. Pilot
After experiencing years of economic downturn as a result of the COVID-19 catastrophe, the Philippines' aviation sector is now on the path to recovery.
The industry had a fresh lease of life in 2021 when borders were reopened, and business activity picked up.
Only those working in the aviation industry make six figures a month and earn the highest average salary in the nation.
Average Monthly Salary: P128,348
Job Description: A pilot is responsible for flying the aircraft and developing a flight plan that takes aircraft performance, altitude, fuel, and weather into account. Additionally, it entails duties including doing pre-flight inspections, working with flight attendants, and making sure the aircraft's regulations are followed.
5. Application Programmers
One of the most beneficial talents to master during the pandemic has emerged as software development. You will be responsible for creating software applications, fixing bugs in programs, and maintaining program codes as an application programmer.
If you're looking for a job that has a higher rate of return on investment, you should check out some of the greatest online employment sites in the Philippines.
Average Monthly Salary: P51,224
Job Description: In order to enable the fulfillment of business needs, an application programmer's responsibility is to help define, build, test, analyze, and maintain new or existing software applications.
6. Chemical Engineers
To ensure effective development, design, and execution of chemical manufacturing processes, math and science come together in a chemical engineer.
You'll be a great researcher and guardian of health and safety as a chemical engineer.
In the Philippines, the typical salary range for a civil engineer is between P20,000 and P26,000.
Average Monthly Salary: P58,496
Job Description: Processes for producing chemicals are created and designed by chemical engineers. To address issues with the creation or usage of chemicals, fuel, medications, food, and many other things, chemical engineers employ the concepts of chemistry, biology, physics, and arithmetic.
7. Telecommunication Engineers
One of the high-paying engineering professions in the Philippines that provides comparatively higher financial benefits than other fields is telecommunications engineering.
As a data specialist, your duties as a telecommunications engineer include maintaining various telecommunications systems.
Your major focus should be on ensuring fast data transfer by keeping an eye on network synchronization and bandwidth problems, among other things.
Average Monthly Salary: P49,770
Job Description: Voice, data, and video communications systems are configured or designed by telecommunications engineers. Working to install or repair telephones, networks, telecom equipment, telephony components, voicemail systems, or conferencing systems is part of the job duties in this field.
8. Systems Analysts and Designers 
One of the most lucrative of the few high-paying back office positions in the Philippines is working as a system analyst or designer.
Because your primary responsibility is to be a change agent, always aiding and supporting the company in leveraging information technology to diagnose and resolve challenges, this function is solutions-oriented.
Average Monthly Salary: P54,481
Job Description: Conducts research on potential solutions and offers suggestions based on findings. Creates proposals that detail the viability and costs. Suggests, creates, tests, executes, and evaluates solutions. Analyzes business process challenges and/or difficulties.
9. Computer Engineer
When designing and creating modern hardware and integrating it with software, computer engineers blend the best elements of the two worlds.
In the Philippines, the salary for computer engineering is just little greater than that for civil engineering, although that gap might still be substantial.
So, if building computer-based systems and robots are your passions, consider a career in this field.
Average Monthly Salary: P47,337
Job Description: Engineers that work on computer hardware do research, design, development, and testing on computer systems and parts such as circuit boards.
10. Specialist Medical Practitioner
Particularly in the medical field, being a jack of all crafts is less lucrative than being an expert at anything. The majority of high-paying medical positions in the Philippines are associated with certain specialties.
You have a better chance of earning more money if you switch to specialized medical practices.
Average Monthly Salary: P54,090
Job Description: Applying the principles and practices of modern medicine, specialist medical practitioners use specialized testing, diagnostic, medical, surgical, physical, and psychological techniques to identify, treat, and prevent illness, disease, injury, and other physical and mental impairments in people.
How do I find a job in the Philippines?
In the Philippines, there are a variety of ways to obtain a job based on your circumstances. If you are already employed before, your employer may be able to help if you work for an American corporation with offices abroad.
Getting in touch with former colleagues and coworkers is a great additional choice as well. Remember to look at the top job boards in the Philippines; major sites like Glassdoor, Indeed, Monster, and others are accessible worldwide.
If you are just new to this adulting stuff, it is totally normal that you might be having a hard time looking for a job–unless you have been referred to by your family or colleague. However, you no longer need to worry too much since we will provide you with some of the popular and trustworthy websites in the Philippines where you may legally look for and apply for jobs.
Why is it hard to get a job in the Philippines?
As I've previously stated, finding work in the Philippines may be quite difficult for recent college graduates who are just starting their search for work. But there are also a ton of additional reasons why finding a job in the Philippines is so challenging.
Here are some of the reasons why it's challenging to get work in the Philippines:
Competing candidates for very few positions
There are far too many graduates who complete the same degree but there are little jobs available to them. In the Philippines, it is not unusual to have thousands of job seekers compete for a small number of positions.
Some applicants may make up misleading information for their resumes or make calls to powerful persons in an effort to secure an employment offer.
Discrimination
Filipino employers frequently hunt for applicants for positions in the assistance needed section of newspapers or on job websites. While taller, younger, and more attractive applicants may not necessarily be smarter or more effective employees than university sales ladies, employers nevertheless prefer to recruit them.
More competent and worthy job applicants might not receive calls from employers and would be better off looking for employment overseas.
Some companies only hire those who graduated from prominent universities
Hiring individuals from reputed educational institutions has become a major obsession for many organizations. This means that those who attend lesser-known institutions of higher learning frequently face discrimination and are compelled to take less attractive and lucrative careers.
Based on connections, not on skills
People who are close friends with influential leaders in industry, local and federal government, celebrities, and even clergy are probably given preference for summer employment, OJTs, and permanent positions.
The less attached are left to pick less desirable, low-paying positions that sometimes don't give tenure security.
How much is low income in the Philippines?
An individual's socioeconomic status is mostly determined by their household's overall income, particularly in the Philippines where this category is primarily related to finances.
Data from the Philippine Institute for Development Studies (PIDS) show that an average household of five people falls into the following income classes:
| | |
| --- | --- |
| Income Classification | Monthly Income (PHP) |
| Poor | < P10,957 |
| Low income (not poor) | Between P9,520 and P21,194 |
| Lower middle class | Between P21,194 and P43,828 |
| Middle class | Between P43,828 and P76,669 |
| Upper middle income | Between P76,669 and P131,484 |
| High income (not rich) | Between P131,484 and P219,140 |
| Rich | > P219,140 |
Final Thoughts
In the Philippines, earning a lot of money is quite difficult, especially given how difficult it is to get employment.
Who hasn't dreamed about and yearned for success and wealth in the future? We've all probably fantasized of becoming millionaires in just one click.
That, however, was improbable. It's incredibly difficult to be an adult and balance life, especially after you've gotten to the point where you're under pressure to get your first job.
We would also want to use this opportunity to gently remind everyone that everything will take place and in the right time! If you're thinking of giving up now, why not think about your future instead?
Perhaps your current goal is to get that well-paying position here in the Philippines, which is good for you since it shows that you do, in fact, have a goal.
But bear in mind that getting a decent position and work will take a lot of time, therefore persistence will always be the key to your success in life.
Read More:
What are the Best Online Job Sites in the Philippines?
What are the Paternity Benefits in the Philippines?
Emergency Fund: How To Save For Rainy Days Philippines