Best Pocket Wifi in the Philippines 2023
As much as we wish we could take our Wi-Fi routers with us everywhere we go, it is actually not possible to do so – unless our Wi-Fi service providers will develop something that could make it possible.
Although it may sound absurd, Wi-Fi has already become a part of our daily life, making us feel inadequate or out of the loop anytime we don't have a Wi-Fi connection.
With this, internet and telco servers came up with this product called pocket wifi – a portable wireless modem, also known as MiFi, mobile hotspot, or internet dongle, that connects any Wi-Fi-enabled device (smartphones, laptops, and tablets) to the internet through a mobile telephone network.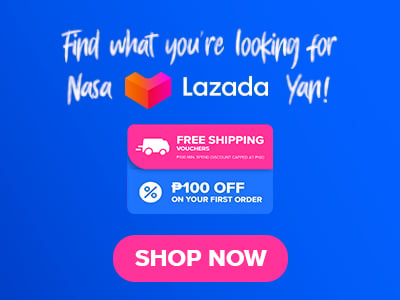 So, you are probably now looking for some of the best and well-known pocket wifi here in the Philippines, aren't you?
Investing in pocket wifi is actually a good move since it will provide you the convenience you desire and enable you to access the internet quickly wherever you are.
On the other hand, if you currently have a subscription or plan with an internet provider in the Philippines, pocket wifi is also a fantastic alternative for Wi-Fi routers.
This article would be a great read for all of you, regardless of whether you merely want to get pocket wifi for personal or emergency purposes or want to switch to it instead of having a plan with an internet provider.
Keep reading this post all the way to the end if you want to learn more about the best pocket wifis available in the Philippines. We'll provide you with a list of them, as well as any other details you would need to know before making a purchase.
What is a Pocket WiFi Device?
Let's start by talking about what a pocket wifi gadget is and how it works. Having portable wifi might be extremely helpful for you and your devices to stay online if you are a student, worker, freelancer, traveler, work-from-home professional, or a tourist visiting the Philippines.
A pocket WiFi often referred to as a MiFi, mobile hotspot, or internet dongle is a portable wireless modem.
Through a mobile phone network, it links any Wi-Fi-capable device—including smartphones, computers, and tablets—to the internet. You only need to turn on the pocket WiFi and input the password to start connecting your own gadgets.
Why Should I Use a Pocket WiFi?
Should you use a pocket WiFi now that you understand what it is and how it works? Would it be wise to use a portable WiFi device rather than have a plan with an internet service provider or continue to have a load for cellular data?
With that, the following reasons are provided for using a pocket WiFi device:
Pocket WiFi allows multiple devices (usually can take up to 12 and more devices) to connect to the internet
Steady and fast internet
Small and portable (literally you can bring it everywhere)
Affordable internet data usage
Long-lasting battery life than a smartphone
Preserves the phone's battery (since you won't need to use cellular data anymore)
Check out these iOS apps to detect WIFI strength.
Top 5 Best Pocket WiFi Device in the Philippines
And now that you already have an idea of what pocket wifi is, how it works, and why you should use pocket wifi, we will be now introducing to you the top 5 best pocket wifi devices that are available and you can purchase in the Philippines.
Here we listed and compared all the fastest and most reliable pocket wifi you can use in the country.
1. Smart Bro 5G Rocket Wifi
The Smart 5G Rocket Wifi is the country's first pocket wifi device with 5G features. Its Operating System is powered by the Qualcomm Snapdragon X55.
Thus, you will automatically receive a free Smart SIM card and P250 worth of load when you purchase this device.
You'll also be able to connect up to 15 devices using this solid pocket WiFi and still experience a fast and not laggy internet experience.
Price: P15,995 (regular)
P17,745 (with 50% off BTS Photobook)
Where to purchase: Smart stores
Internet speed: Up to 1,000 Mbps
2. Globe MyFi LTE
The most recent pocket wifi from Globe, one of the biggest networks in the Philippines, is Globe MyFi LTE-Advanced. It guarantees a consistent 100 Mbps connection for mobile gaming, streaming, and continuous web browsing.
Additionally, up to 12 devices can be connected simultaneously via this pocket wifi. Although it isn't technically 5G ready, we can be confident that Globe will soon release its pocket wifi in 5G.
Price: P1,499
Where to purchase: Globe online store
Internet speed: 100 Mbps
3. TP-Link M7650
The TP-Link M7650 has an intuitive LCD display that provides quick access to important information. To ensure that you don't go over your data limit, you may monitor your data consumption using the screen display.
Additionally, the 3,000mAh battery in this portable Wi-Fi allows for up to 15 hours of working. It includes a tpMifi App that makes managing your connection and pocket wifi consumption simple.
Price: P7,125 (one-time purchase)
Where to purchase: Online stores
Internet speed: Up to 600Mbps
4. Huawei 5G E6878
Because it offers a super-fast 5G network, Huawei 5G Mobile Wifi Pro is the second-fastest pocket wifi in the Philippines. For seamless gaming, 4K HD live streaming, and real-time drone footage films, this 5G portable wifi is what you should purchase.
Although it is blazingly fast, many customers complain that it is quite pricey. It is unquestionably the innovator of 5G technology for portable wifi devices.
Price: P21,000 (one-time purchase)
Where to purchase: Lazada (can purchase it discounted price)
Internet speed: Up to 1.65Gbps
5. Smart Bro LTE Advanced
The previous model of the Smart Bro Pocket Wifi range is the Smart Bro LTE-A Pocket Wifi. It is twice the speed of the previous version of the standard LTE pocket wifi and has more advanced features.
For prepaid customers, the Smart Bro LTE-Advanced Pocket Wifi is inexpensively priced at P995. To improve data connectivity, it mixes several signals from many cell locations.
Also included with this gadget is a complimentary 5G-ready Sim card. More than any other network in the nation, Smart has a wider coverage area.
Price: P995 (one-time purchase)
Where to purchase: Smart stores
Internet speed: Up to 42Mbps
Is Pocket WiFi Better than a Hotspot?
Using a pocket WiFi is obviously preferable to using a mobile hotspot, even if we are merely talking about how much money you can spend and waste by continuing to use a lot of cellular data and how it may drain your phone's battery much faster while connected to WiFi.
Even though certain pocket WiFi devices, especially those that are one-time purchases, may appear to be a little pricey, they end up being less expensive when you add up all of your costs for a load of cellular data for a week or a month.
As regards using a mobile hotspot, pocket WiFi provides a quicker internet connection that you may use for online gaming, streaming, and web surfing. Therefore, pocket WiFis are considerably more portable, and practical, and will let you stay online wherever you are.
Which is Faster: Pocket WiFi or Data?
When using only LTE, 3G, or 4G mobile data on a mobile phone, Pocket WiFis offers a lot quicker internet connection.
However, as mobile phone manufacturers have already created devices with 5G mobile data, it is already possible to compare it to the internet speed of pocket WiFis since some pocket WiFi devices also offer a 5G internet speed feature.
What is the Difference Between Mobile Data and Wi-Fi?
Wi-Fi enables a router-based connection between your phone or tablet and the Internet. To access the Internet, you must be near a router and be connected to the network.
Cellular data, on the other hand, enables your mobile phone plan to link you to the internet using a cell phone or network signal. Thus, if you don't have a load or plan, you cannot use cellular data effectively.
Final Thoughts
You may stay connected whenever you want and wherever you are with the help of pocket WiFis, which are practical and simple to use.
You only need to decide which pocket WiFi device best fits your demands, particularly your lifestyle, whether you're a student, an employee, a freelancer, or just someone who enjoys being connected online.
Today, WiFi is a significant part of our daily lives and has made our lives simpler because everything seems to be only a click away. And if you are still not a fan of being connected to such WiFi, why?
The cost of cellular data might really be significantly higher, and it might cause your phone battery to burn much faster.
We hope you will have a look at our listings when you are ready to buy your first pocket WiFi device now that you are aware of the top pocket WiFi devices available in the Philippines.
We hope to see you in our upcoming posts by which time you will already be connected to your pocket WiFi device.
Read More: