What are the Best Online Pharmacies in the Philippines?
"As a vital part of the healthcare system, pharmacies play an important role in providing medicines, therapeutics, vaccines, and critical health services to the public." – The Centers for Disease Control and Prevention (CDC)
In 2020, the CDC recommended that patients look for alternate ways to pick up their medication from drug stores or pharmacies to reduce their risk of exposure to the COVID-19 virus.
As a result, online pharmacy services became popular among customers worldwide, even in the Philippines.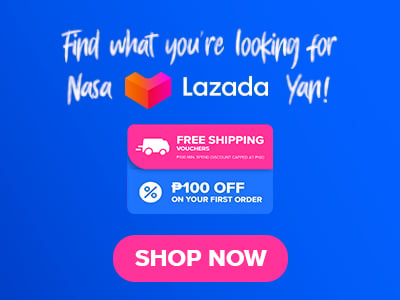 With many pharmacies in the Philippines offering their services online and giving their customers the convenience of having their medicine delivered to their doorsteps or ready for a hassle-free pick-up, I bet you're wondering which pharmacy does this best.
Maybe you're planning to place your orders on their apps or websites.
If I'm right, come and take a quick look at the best online pharmacies in the Philippines.
In this article, you will find six online drug stores in the country where you can send your prescription and non-prescription orders, pay for them, and decide how you want to receive them all online!
Top Online Pharmacies in the Philippines 2022
GetMeds: Best for Fast Delivery
GetMeds is a trusted online pharmacy in the Philippines that offers a reliable delivery service for a wide range of medical, hygiene, personal care, and even mom-and-baby products. GetMeds also features well-renowned pharmaceutical brands like Unilab Inc., Sapphire Lifesciences Pvt Ltd, Pfizer, and many more.
This online pharmacy offers a convenient subscription service called GetMeds Plus Membership that gives subscribers the following benefits for only 1,000 PHP a year:
10% direct discount on every order
Up to 25% cashback in Getmeds credits on every order
Additional 200 Getmeds cash on referring other patients
Free and priority delivery service (Same day delivery in NCR)
Free unlimited doctor teleconsultation
But worry not, because even for non-subscribers, GetMeds delivers nationwide and promises its customers superfast' delivery and more than one supported payment method.
Supported Payment Methods:
Credit/Debit card
Net banking
Cash on Delivery (COD)
GetMeds Philippines Incorporated wallet
Delivery Time:
Same-day delivery for Metro Manila
1-3 days across the Philippines
With its website and app operating 24/7 and its Call Centre support team available from 08:00 AM to 08:00 PM, GetMeds makes it super convenient for its customers to place their orders via delivery at any time and day.
With that said, it's clear that anyone can say goodbye to their health worries or problems by choosing GetMeds.
MedExpress: Best for Fast Delivery
MedExpress proudly calls itself the number 1 hospital outpatient pharmacy. MedExpress is an online drug store that shows its customers its real-time inventory of pharmaceutical products based on its customers' delivery locations or the branch where their customers want to purchase their orders.
It allows customers to place their orders online and choose whether they want them to be delivered to their doorstep or prepared for them to pick up.
True to its name, MedExpress does operate at high speed when it comes to delivery. The online pharmacy is confident it can deliver its customers' orders within 4 hours within the delivery schedule cut-off (2:00 PM) in the following areas:
Luzon – Metro Manila, Pampanga, Nueva Ecija, Dagupan, La Union, Cavite, Calamba, Laguna, Tanauan Batangas, and Lipa Batangas.
Visayas and Mindanao – Cebu, Dumaguete, Davao, Cagayan de Oro, General Santos, Butuan, and Zamboanga.
Sadly, MedExpress delivery service is not available for the areas not mentioned above.
However, MedExpress promises it can deliver your orders via courier services within 24-48 hours. Besides their speedy delivery, MedExpress supports more than one payment method. 
Supported Payment Methods:
Cash or Credit on Delivery
Credit Card
Bank Deposit (BPI, BDO, and Metrobank)
With MedExpress working closely with major hospitals in the Philippines like Providence and having a mission "to deliver timely pharmaceutical care and other health care services," it's clear why it's the number 1 hospital outpatient pharmacy in the Philippines.
So if you're looking to stay safe from contracting COVID-19 and waiting in long lines, consider purchasing over-the-counter medicine, prescription medicine, and medical supplies/devices from MedExpress now!
Watsons: Best for Product Range
Watsons, throughout the years, has become an established household name worldwide, especially in the Philippines.
Watsons' popularity is all thanks to its wide range of products and accessibility to the public.
You can find a Watsons store in every SM Mall and supermarket, and long before the pandemic hit, this health care and beauty care chain store had already expanded into the online drugstore business.
Apart from having an impressively wide variety of products, Watsons is also known for offering stellar shipping and delivery service nationwide.
Its express delivery service promises customers to receive their orders made between 10:00 AM to 5:00 PM within 4 hours and is available in the following areas:
Cavite – Bacoor, Imus, Dasmarinas, Silang, Gen. Trias, Tanza, Trece Martires, Gen. Mariano Alvarez, Rosario, City of Cavite, Carmona, Kawit
Rizal – Cainta, Antipolo, Taytay, Angono, Rodriguez (Montalban), Binangonan, Tanay
Bulacan – San Jose Del Monte, Santa Maria, City of Malolos (Capital), Marilao, San Miguel, Baliuag, Plaridel, San Ildefonso, Guiguinto, Pulilan
Laguna – San Pedro, Sta. Rosa, Calamba, Los Banos, City of San Pablo, Santa Cruz (Capital), Pagsanjan
In addition to a wide product range and fast delivery service, Watsons supports more than one payment method.
Supported Payment Methods:
Credit Card Payment (Visa, Master, JCB, and American Express )
Cash on Delivery (COD)
Watsons e-Coupon & e-Voucher
It's for sure that Watsons is a one-stop shop as it has a wide selection of everything from prescription and over-the-counter drugs to skincare and makeup.
If you have a Watsons membership card, you'll Get More perks like raffle programs, exclusive point deals, and better discounts.  
With Watsons providing its customers convenient access to beauty, hygiene, health, and other products, customers can window shop all they want without leaving the comfort of their homes.
So if you don't want to miss out on great finds and receive your orders quickly, start browsing the Watsons online pharmacy now and enjoy Watsons deals! But beware of enjoying too much and overspending!
Generika: Best for Generic Medicine with Affordable Prices
Generika, with its tagline 'Gamot at serbisyo maasahan dito,' is a drugstore focused on providing Filipinos, especially those belonging to the unprivileged sectors, access to quality, affordable, generic medicines.
While Generika offers a wide range of generic and branded medicines, food supplements, select consumer goods, medical supplies, and devices, it also has a line of generic medicine and food supplements under the brand names Actimed Generics and Nutrawell.
Generika customers can place orders and choose their payment method through the Generika Drugstore app.
Supported Payment Methods:
Cash on Delivery (COD)
Credit Card
GCash
For orders made on the Generika drugstore app from 8:00 AM to 5:00 PM, customers can enjoy same-day delivery for only 70 PHP.
With Generika offering free telephone consultations to its customers through its Libreng Tele-Konsulta program, customers can keep up with the limitations and risks set by the COVID-19 pandemic without leaving the house and hurting their pockets.
As Generika puts its customers' safety and needs first by ensuring its products are dekalidad (of quality) and abot-kaya (affordable) even during the COVID-19 pandemic, Generika drugstore has become worthy of being called one of the best online drugstores in the Philippines.
TGP: Best for Generic Medicine with Affordable Prices
The Generics Pharmacy, otherwise known as TGP, calls itself the leading retailer of quality, cost-effective generic medicine.
With its impressive line of affordable pharmaceutical products and over 2,000 branches across the Philippines, TGP's making sure that health supplies are accessible to many Filipinos.
Customers can place orders through TGP's official store in Shopee Mall instead of the official TGP website.
Thanks to Shopee's Lowest Price Guaranteed program, customers are sure to get their TGP orders at low prices and may even enjoy Shopee payday and other promotional discounts and deals.
Supported Payment Methods:
ShopeePay
SPayLater
Cash on Delivery
Linked Bank Account
Credit/Debit card
Online Payment
Seller Balance
Payment Center/E-Wallet
Over-the-Counter
TouchPay
Google Pay
Customers can also place their orders through the TGP Sta. Lucia website, which provides same-day, next-day, standard (1-2 days), and advanced booking (up to 30 days) delivery. The website offers a flat-rate delivery fee for Metro Manila and nearby (10 to 15 km) Rizal areas and charges a shopper fee of 49 PHP.
With both Shopee and the TGP Sta Lucia Online Store promising that customers do not have to pay for price markups except for delivery fees, TGP customers have access to affordable medicine no matter where they are in the country.
Mercury Drug: Most Popular Drugstore
Mercury Drug is and has always been the most well-known drugstore in the Philippines. Founded in 1945, Mercury Drug has been offering branded and generic medicine, healthcare & personal care products, medical supplies & devices, and even basic everyday needs to millions of Filipinos for over 70 years.
While many may not know this, Mercury Drug's "Gamot Padala Order Online" service has been around since 1999, making it easier for customers to buy and send any item from Mercury without leaving their house. Customers can place their orders through Mercury Drug's website.
All customer orders are processed under Philippine standard time and are payable through Online Payment Methods.
Supported Payment Methods:
Credit/Debit Card
GCash
Paymaya
Mercury Drug offers same-day delivery for orders placed from 8:00 AM to 12:00 PM and next-day delivery for orders placed beyond noon.
With Mercury Drug being around for so long, it's no surprise that this drugstore has loyal customers.
Loyal customers above 18 years old can apply for the pharmacy's Suki Card, earn points for their purchases, and use their Suki Card points as payment for subsequent purchases.
Mercury Drug, as one of the pioneer pharmacies in the country, deserves a spot in this article for its long history of providing convenient and effective service to its customers, both online and in-store.
Customers can never go wrong choosing to purchase from this drugstore as they're "nakakasiguro gamot ay laging bago" (sure that medicine is always new) with Mercury Drug.
Final Thoughts
When purchasing products, especially for one's health, people should always look out for drugstores that are the best at what they're supposed to do, which is to provide quality products and services.
Customers should always look out for drugstores that care about ensuring not risking their health.
With that said, I hope you can refer to the online drugstores I've listed in this article the next time you wish to make a pharmaceutical purchase!
While these drugstores may excel in different aspects, what they all have in common is you can depend on them for convenience. So check them out now—who knows, maybe you'll have your orders handled by a cute pharmacist!
Read More:
What are the Maternity Benefits in the Philippines?
What are the Best Online Furniture Stores in the Philippines?
References: