What are the Best Online Furniture Stores in the Philippines?
Ever thought of redesigning your home with a new set of furniture? An old one in your work station needs replacement but does not know where to buy?
Furniture pieces have become a necessity in making our homes cozy and in accordance to our liking, how we build, create and design the corners of our homes.
They also speaks the kind of personality we possess whether we are bold, simple or trendy, what's important is how we do it satisfies us which helps in increasing the quality of living we try to achieve.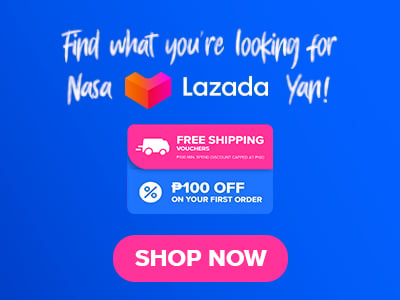 To help you with choosing the furniture of your dreams and liking, here is a quick run through of our Top 9 favorite one-stop furniture shops for almost all of your furniture needs!
Top 9 Online Furniture Stores Philippines
Jecams Inc.
Jecams Inc. is known for producing furniture systems, chairs, tables and furnishings intended for office and workstation use. Jecams Inc. is a member of the Philippines Contractor Accreditation Board or PCAB which makes them more reliable.
Its works were testified by a handful of clients to increase their work efficiency and productivity making the work environment more conducive for the birth of new ideas and a healthy workplace yielding high satisfaction rates for their customers, both new and organic ones.
Jecams Inc. has a wide array of products and services listed from custom design, construction, production, delivery, installation and implementation.
They also collaborate directly with their customers to know and identify thoroughly the look and design they prefer and provide them with the best output. Check out Jecams Inc. collection below:

OFFICE CHAIRS OFFICE PARTITION SYSTEM OFFICE TABLES
FILING/STORAGE CABINET HARDWOOD FURNITURE
Found one you'd like to purchase? Visit their shop thru this link:
Our Home
Known as one of the Philippines' pioneers in servicing the Filipinos for their furniture needs, Our Home has always been giving their customers their dream home since the first day they opened their doors way back 1997.
It introduced itself to the market with their collection of modern+contemporary designs curated to provide their customers a new set of options to choose from.
Our Home has a wide range of collections that will help you in building and designing your home and even your office or work station.
From furniture pieces for your living room, dining room, bedroom, home office up until home decorations and accessories, Our Home is not stopping to provide contemporary designs with a modern touch to satisfy the unique preferences of their customers.
Below are some of their product features:

FURNITURE HOME DECOR & ACCESSORIES
To make your shopping experience more exciting, visit their store thru this link: Our Home
SB Furniture
A Thailand-originated company that started producing bits and pieces of furniture in year 1968, the company has started extending its service to the Filipino community in 2011.
The backbone of SB Furniture roots from contemporary and subtle or minimalist designs which easily caught the attention of the Filipino customers.
SB Furniture has the E1 Seal, a seal that is given to manufacturers who practice high quality hygiene and sustainability.
This company is known to be one of the most environment-friendly producers that they were regarded as Asia's greenest furniture brands. Check out some of the furniture and home decors SB Furniture is offering:

BEDROOM LIVING ROOM SOFA & LOUNGE CHAIR
DINING ROOM LOCKERS & STORAGE HOME OFFICE &
GAMING
Found this helpful? Get that gaming chair in no time by checking out their store thru this link: SB Furniture
Furniture Manila
A shop owned by The Filipino Mall Corporation, Furniture Manila is one of the Metro's favorite furniture shop.
Claiming to be the very first furniture shop operating online, this company has served its customers with the ease and comfort most customers would want.
From choosing the items they want to get, to talking and dealing to their ever-reliable customer service up until door-to-door delivery, the convenience Furniture Manila provided to its handful of Filipino customers made them thrive at the market.
Furniture Manila is also known to be an open retailer matching the budget that pleases its customers, with its current showroom located in Makati which is known to be one of the Metro's largest business district, Furniture Manila made itself accessible and available to their customers.
Here are bits and pieces of the furniture they offer:

Enjoyed looking at their featured items? Take your time browsing by visiting their shop thru this link: Furniture Manila
Dimensione
If you are about sophistication and elegance, Dimensione is a brand to remember.
Dimensione has an extensive catalogue of renowned brands like Magis, MDF Italia, Tom Dixon, Arper, Capellini, Fritz Hansen, Foscarini, and Jonathan Adler.
The brand made itself more available to increase their reach to customers by being active in social media such as Facebook.
Its page has daily inquiries about their unique curation and top items, this is on top of their 13 branches all over the Metro making their sales strategy remarkable.
What's more distinct about this brand is they only manufacture their items from Europe, North of America and Asia-based manufacturers. Have a look of what's in Dimensione's store:
LIVING ROOM DINING ROOM HOME DECORS
Get a more thorough shopping at Dimensione by clicking this link: Dimensione
SM Home
If you have visited the Philippines, this name will ring a bell loudest. Owned and founded by Henry Sy and family, SM has been a huge part of every Filipino's shopping spree experience.
The SM Store has come up with its own furniture line through giving birth to SM Home which encourages Do-it-Yourself kind of shopping and redesigning every Filipino's home.
Like other brands, SM Home offers a wide array of options from Decors up to Tablewares but what's distinct about this brand is that they have mastered the liking of Filipinos wherein they offer budget-friendly items through effective Sales promotions which usually happens during Christmas and New Year!
If you happened to be in the Philippines and wanted to purchase new furniture for your new home, stop by SM Home during Christmas or New Year and get exhilarated by their massive deals and discounts. Here's a sneak peek of the shop's to finds:


KITCHENWARE HOME DECORS
Ready to redesign your home the SM home way? Check them out online thru this link: SM HOME
Mandaue Foam
Hailing its name from the Southern part of the country, Mandaue Foam is known for its trendy and up-to-date designs.
Unique pieces from rugs up until their large bed frames, Mandaue Foam is truly a go-to shop of most Filipinos.
Its products are creatively and patiently crafted by local artisans showcasing the distinct designs of a true Filipino talent, it follows a combination of traditional and contemporary touch.
With a total of 20 showrooms all over the country, Mandaue Foam made itself available to their customers and within reach.
They did this by collaborating with these customers from choosing the customers' preferred pieces, to customizing and recommending what they think will meet the liking of the customers best up until their free door-to-door delivery.
Mandaue Foam has truly pleased a handful of clients and customers, both small and large scales. See these extensive sets of catalogue and decide whether or not there is something to take home:

MATTRESS & BED FRAMES OUTDOOR FURNITURE
Check more of the featured items above by visiting Mandaue Foam online thru this link: Mandaue Foam
Crate and Barrel Philippines
Bring your home design options a level higher with Crate and Barrel's contemporary collections.
First opened in the Metro year 2014, Crate and Barrel was immediately loved by many. This brand is known to spice up your simple corner and give distinct elements to plain walls.
On top of the wide array of furniture options they offer, Crate and Barrel could successfully attract customers because of their generosity to promote discounts and good deals.
Know what we meant by checking out these bits and pieces from Crate and Barrel Philippines itself:

KITCHEN STORAGE LIVING ROOM DINING ROOM
Enjoyed Crate and Barrel's featured items? Check out some more by clicking this link: Crate & Barrel Philippines
All Home
Another known manufacturer in the country, All Home was able to keep its name afloat in the market because of how good their products and service are. As a home builder, this brand has perfected the furnishings needed by most customers with its ready-made and budget friendly products all available to be taken home. From room to office needs, All Home has established a handful of collections to be chosen from, check some of them our below:
OFFICE FURNITURE DINING SET LIVING ROOM
Already spotted what to take home? Browse more through clicking this link: All Home
Key Takeaways
There you have it! 9 perfectly fine and reliable furniture shops all ready to suffice your furniture preferences!
Don't forget to check each furniture's specifications to ensure that it will match your home design as well as its care tips to help lengthen its longevity.
Read More:
What are the Best Shopping Sites in the Philippines for 2022
What are the Best Online Job Sites in the Philippines?