Understanding Maternity Insurance in Philippines
Did you ever pause to contemplate while checking your insurance coverage or looking into insurance options? If you've ever wondered, "What is insurance? Do I actually need it, too? Insurance may be a complex and confusing subject. How does insurance run? What advantages does insurance offer? And how can you identify the insurance that's right for you?
How about the soon to be mommies out there? Are you planning to get your very own insurance for your pregnancy journey? Let's get you ready for motherhood!
Read the article below to find out the benefits of having insurance and what it covers for pregnant women and their baby.
What is Insurance?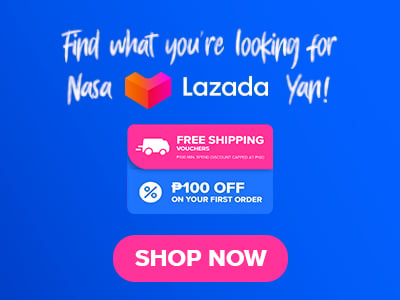 In the case of an emergency, such as a fire, burglary, civil proceedings, or car accident, insurance acts as a financial security net to assist you as well as your loved ones in recovering. An insurance policy, that serves as a binding legal agreement that you sign with your insurance agent, is what you'll get when you buy insurance.
Secondly, the insurance company pays you or a chosen recipient, known as a beneficiary, in accordance with the conditions of your policy when you experience a loss that is insured by your policy plus make a claim.
An essential financial instrument is insurance. Knowing that you will receive financial aid after a tragedy or accident might reduce your anxiety and hasten your recovery. When it comes to auto insurance, it can imply that you have additional money on hand to assist with paying for repairs or a new vehicle following an accident. After a negative event throws your life off course, insurance can help, at least in part.
For instance, pregnant mothers should be prepared financially for their journey. There are several factors to consider when pregnant. such doctor visits, financial expenses, health issues, and psychological emergency plans– it's called maternity insurance.
Continue reading this article as I highlight what maternity insurance exactly is, what the standard coverages are, and what to watch out for in the contract.
Maternity Insurance Philippines
Pregnant women and their families enjoy this great time. The thought of a wonderful start and new adventures makes the entire family happy. But there's no doubt that having a baby may be an expensive process financially. Regular examinations before the due date as well as the birth itself might be pricey. Financial strain might be increased further by complications during pregnancy and delivery.
With maternity insurance, it can help reduce your stress and turn your pregnancy into the joyful time it was intended to be! There are already enough things to be concerned about without having to worry about the financial strain of the costs of that pregnancy and the unexpected challenges that bringing a new life into the world may bring. Also, it's crucial to make sure you have the right insurance since challenges can still occur even in the current world with advanced health and technology.
Maternity insurance, which will pay for you and your unborn child financially throughout and after your pregnancy, should be one of the many duties on your lengthy list of things to fulfill.
Now, what is maternity insurance? It is term insurance that is typically included with a full life insurance policy that may be passed down to the child after birth. Your total well-being should be covered, including hospital benefits for pregnancies, difficulties, and most significantly, assured coverage for your baby. Also, if you are between the ages of 16 and 45 and between 13 and 36 weeks pregnant, you may usually obtain maternity insurance.
Generally speaking, up to a specific amount, maternity insurance covers costs associated with childbirth. Although purchasing maternity insurance may not be mandatory, doing so is strongly advised due to the benefits it offers. Along with providing coverage for a variety of pregnancy issues, it also provides coverage for both mother and child's deaths and congenital condition insurance for your unborn child. Maternity insurance might ease financial worries since the pregnant journey can be difficult.
Things considered, having maternity insurance coverage may provide you ease of mind if you have a health history or condition that might lead to pregnancy difficulties. A maternity plan, which is accessible to expectant women as early as 13 weeks, also provides you and your baby with additional hospital care advantages. This makes sure that you are covered in the event that a pregnancy-related issue arises or you need a prolonged hospital observation time.
What affects your premiums?
The mother's age does have an effect on the insurance costs and the various coverages that are provided. Depending on the degree of coverage, the cost may be between $500 and $2,000. It is true that maternity insurance, also known as pregnancy insurance and prenatal insurance, is a single-premium policy that protects the mother and the unborn baby both throughout the pregnancy and even right after delivery.
This coverage includes additional hospital costs as well as a lump sum payment to assist with excess medical costs after giving birth.
What does maternity insurance in Philippines cover?
Parents-to-be who are expecting a child want the best for their little one, but complications can arise before, during, and after birth— but with maternity insurance, it gives expectant moms and their families a sense of assurance.
A part of the maternity insurance's coverage includes hospital advantages, such as a daily cash for each day you and the baby remain in the hospital as a result of pregnancy concerns. For instance, a maternity insurance policy would provide coverage for problems associated with pregnancy such as eclampsia, amniotic fluid embolism, and fatty liver of pregnancy. Check the specifications of the maternity insurance plans you desire to acquire coverage from to learn the precise scope of coverage.
As I previously mentioned, maternity insurance provides protection in the case of pregnancy concerns, which also includes congenital conditions that a newborn may have, such as cerebral palsy, congenital deafness, down syndrome, and similar conditions. So if you are concerned that your child will have issues from a premature delivery or need more hospital care, think about acquiring maternity insurance.
Intensive care unit hospitalization, phototherapy, and blood transfusions for severe newborn jaundice are a few instances of this type of treatment. In the case that your child suffers from the previously stated congenital condition, a maternity plan will also offer coverage.
Nevertheless, the range of congenital disorders covered varies based on the insurance policy and As medical expenses associated with problems might be quite significant, these should be addressed in the plan.
Do you know? You may start the process of securing coverage for your child with the help of a maternity plan. Sadly, if your baby is born with a problem, it could be challenging for him or her to receive insurance in the future. However, the majority of maternity insurance policies provide you the choice of insuring your baby without a medical exam or assessment.
In addition, maternity insurance provides a lump sum payment in the case of a death, whether it be your own or that of the unborn child. Furthermore, the policy includes assured insurance coverage for your baby. The pregnancy services link a maternity plan to a full life plan. The plan safeguards you while you are expecting, and once the baby is delivered, the policy is passed on to the child.
Further, maternity insurance policies that pay out in a lump sum allow you more options if you need to set up medical or long-term care costs for your baby. The fact that maternity insurance is designed to cover both the mother and the child means that having it will complement your current health insurance and make up for any shortages in coverage.
The fact that it would be challenging, if not impossible, to obtain insurance for your child if they are born with any complications makes this one of the most crucial elements of the plan. You can protect yourself against the worst case situation with the aid of this assured insurance coverage.
Maternity insurance is essential for the pregnant mother and her family, in addition to being helpful. Not only that, maternity insurance serves as more than just a backup plan; it also offers reassurance and a sense of security before the baby is even born. It is completely normal to wish the utmost for your child and to make preparations before their birth, research child safety measures, and obtain the necessary protection for both you and your baby.
If you're a soon to be mommy who is thinking about acquiring maternity insurance, don't forget to double check the terms, circumstances covered, renewability, and waiting periods before making a decision. Prior to signing, compare different plans, and ask your insurer all concerns you may very well have.
Final Thoughts
It's hard to place a firm price on the pregnancy process because there are numerous different aspects that might affect it substantially. A crucial point to remember is to make financial preparations so you may look toward a smooth path to motherhood!