The Best Pinoy Movie Sites
When you're at home and don't have much to do other than partake in the never-ending social media scroll—or when you're hanging out with your friends, maybe even your crush, and want to impress them with your refined taste in films—having a good movie site a few clicks away is all you'll ever need.
To make any night a special movie night, a great website to look out for is a website that offers a quality selection of movies, is easy to access and navigate, is compatible with more than one device, and overall provides excellent service at a reasonable price.
As movie theaters or cinemas in the Philippines continue to keep their maximum indoor venue capacities at an all-time low to follow health protocols, no one can deny that the popularity of streaming movies online is now at an all-time high.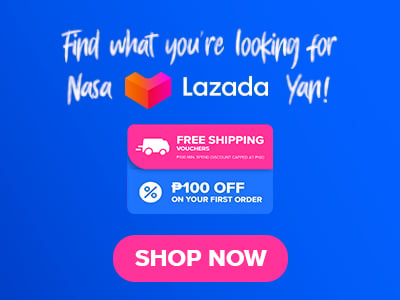 With numerous websites that provide a variety of films belonging to genres that cater to different audiences emerging worldwide, movie watchers now have a pool of options in streaming movies, whether they have company watching with them or are on a solo flight.
Top Pinoy Movie Sites 2022
Are you looking for a movie streaming site for your upcoming movie marathon date with your family or friends?
If your answer is yes, you're reading the right article and have to check out the top Pinoy movie sites of 2022 ranked below for your reference!
iWantTFC
At number 1, iWantTFC has hundreds of ABS-CBN and Star Cinema-produced shows and movies available for Kapamilyas to stream online.
Formed in 2020 as a result of the merging of two ABS-CBN streaming services, iWant and TFC (The Filipino Channel) Online, iWantTFC has iWant's library content but, like TFC Online, is available worldwide.
Movie Selection:
iWantTFC has hundreds of high-demand content coming straight out of ABS-CBN's library of top-grossing Filipino films.
If you're a fan of well-known Kapamilya love teams like KathNiel, JaDine, and LizQuen, I'm sure iWantTFC is the perfect website for you—as these love teams' projects are all over iWantTFC's selection of movies.
Besides feel-good romance or 'Kilig' movies, iWantTFC's movie selection also contains action, comedy, drama, horror, and thriller films.
For Kapamilyas and those who enjoy films starring Star Magic artists, I'm sure you'll never run out of Star Cinema movies to watch with iWantTFC.
Accessibility:
One of the reasons why iWantTFC is at number 1 is that it doesn't require users to register to access its website and stream the shows and movies they want. And this means movie watchers can enjoy iWantTFC's services as long as they have a stable WiFi or cellular data connection.
Compatibility:
True to its tagline, "ONE LOGIN TO EVERY KAPAMILYA," iWantTFC is compatible with multiple devices, such as desktops, laptops, tablets, mobile phones, smart TVs, Roku, and Telstra apps. Subscribers can stream any Pinoy show or movie available in iWantTFC anytime and anywhere they want.
Price:
iWantTFC's free plan gives registered and unregistered users access to a generous and nothing-to-scoff-at-amount of ad-supported movies, series, and shows on the iWantTFC website.
But, for only 119 PHP a month, iWantTFC's premium plan allows subscribers to stream any of the content in iWantTFC's catalog ad-free and stream on two devices at a time.
Overall Rating:
Overall, iWantTFC secured the number one spot in this article of the best 2022 Pinoy movie sites because of its stellar service to users regardless of their subscription plan.
Having a large selection of ABS-CBN high-grossing movies, being accessible using WiFi or data, being compatible with multiple devices, and being affordable, iWantTFC scores a 10/10 in all factors that make a movie site a good one.
With millions of Filipinos being loyal Kapamilyas, it should be no surprise that these people's support also plays a role in helping iWantTFC provide quality service and secure this spot.
Vivamax
At number 2 is Viva Entertainment's newly-launched streaming platform, Vivamax, which boasts a catalog of blockbuster Filipino and International movies. Offering a diverse collection of shows and movies, Vivamax is a close second to iWantTFC.
Movie Selection:
Vivamax has a collection of movies belonging to various genres and produced by different production companies apart from Viva Entertainment.
You'll be interested to know that Vivamax's library contains a few Blockbuster movies, like the entire The Hunger Games film series. High-grossing non-Filipino Asian classics are also available on the website, mostly horror, comedy, and action movies.
While its library content is not limited to only Pinoy movies, Vivamax also boasts a collection of Pinoy classics and new releases produced by different Filipino production companies; but the majority by Viva Films or Viva Entertainment.
Accessibility:
While Vivamax requires users to register to access its website, it does not require users to subscribe to a charged plan to stream the content on its site. Vivamax provides unlimited access to its entire catalog for all registered users as long as they have data or WiFi, just like iWantTFC.
Compatibility:
Another charming characteristic Vivamax has that is similar to iWantTFC is it is compatible with more than one device.
Registered users can stream movies and shows as much as they want on their mobile phones, laptops, desktops, and select Viva-supported apps.
Users subscribed to paid plans apart from the 7-day individual plan can also cast Vivamax on their TVs.
Price:
As of 2022, Vivamax has 14 subscription plans that vary based on plan duration for the most part, and each subscription plan charges different fees and provides varying benefits.
For 149 PHP a month, Vivamax's indie plan allows users to make two downloads per week, cast Vivamax on their TVs, and stream movies and shows ad-free one device at a time.
Overall Rating:
Vivamax ranks second because it can compete with iWantTFC using its diverse collection of movies accessible to all registered users, even those using the site for free.
While Vivamax can up its game to be on par with other leading movie sites in terms of device compatibility and affordability, I believe that overall, the quality of Vivamax's service makes it deserving of a spot in the list of the best Pinoy movie sites of 2022.
And if you're a fan of Viva Entertainment's classics and new releases, registering to Vivamax is a decision you should, without a doubt, start considering.
Cignal Play
At number 3 is the well-known streaming platform owned by the Philippines' leading satellite service provider, Cignal, Cignal Play. This Pinoy movie site allows users to enjoy several live TV channels, movies, series, and sports-related content, all under Cignal's satellite.
Movie Selection:
Cignal Play ranks third for its unique catalog, which consists of Asian movies, mostly belonging to the Horror or Thriller genres.
The Mediascape Inc.-owned streaming platform doesn't back away from including indie films that not many people may know about in their library, making it one among a select few movie sites that can provide curious audiences with underground movies.
For movie watchers who aren't looking for mainstream content, Cignal Play's the best site to discover worth-watching and celebrating movies that secured a spot as entries in movie festivals like Cine Filipino, such as Alec Figuracion's The Eternity Between Seconds.
Accessibility:
Like Vivamax, Cignal Play requires users to register to access and navigate its movie site. Users must also be online or have a stable WiFi or cellular data connection to access the Cignal Play website.
Once registered, movie watchers can begin to access or stream a select few of Cignal Play's ad-supported media.
Compatibility:
In comparison with iWantTFC and Vivamax, Cignal Play's device compatibility is a bit small, but it's still good that Cignal Play streaming is available on IOS, Android, and desktops. While Cignal owns this Pinoy movie site, casting Cignal Play movie streams on your TV is sadly not yet possible.
Price:
With two premium plans, one worth 75 PHP a month for full access to 300+ movies on demand and the other 200 PHP a month for full access to up to 1000 movies on demand, Cignal Play's subscription fee remains relatively lower than the big guns', but is noticeably higher than its competitors, iWantTFC and Vivamax.
Overall Rating:
Overall, Cignal Play by itself, and not compared to its competitors, is a good movie site. It has a unique collection of movies and is easy to access and navigate.
And if we're talking streaming platforms for movie watchers with refined taste in films, Cignal Play should stand out among the crowd as a go-to Pinoy movie site.
Especially with its collection of well-renowned Filipino movies, like The Guerrilla is a Poet and Ang Kwento ni Mabuti.
With Cignal being a household name after being founded in 2009, Cignal Play has the brand awareness advantage, and I'm sure they're already working on improving their customers' streaming experiences.
Key Takeaways
The next time you feel like watching a Filipino movie but are on a budget and don't feel like going out, know that the best Pinoy movie sites will always have your back.
You better expect that Pinoy movie sites can and will present you with a rich collection of movies that can make you excited, scared, laugh, or cry.
As long as you know what movie you want to watch and where to watch it, movie nights, even at home, will always be memorable and fun.
As cinemas or theatres remain closed or incapable of accommodating many customers, there's no harm in enjoying Pinoy movies in the comfort of your home with movie sites that give you access to hundreds of movies you can watch any day.
So, I hope you learned a thing or two from this article. And all I can say is good luck and happy watching with your family, friends, and hopefully your crush!
Read More:
Saan Aabot Ang P20 Pesos Mo Can Buy P20
Investment 101 Ultimate Investing Guide For Pinoy