Philippine Companies Offering UITF For Investing
Here are details of trust companies that are offering UITF for investing in the Philippines. UITFs are commonly offered by banks as a way for the public to earn passive income.
You're going to learn the contact details, the return on investments (ROI) of the trust funds, and the fees involved according to different categories:
Please take the time to read up on the individual institutions and on their website as funds as details for more accurate and complete information.
UITF fees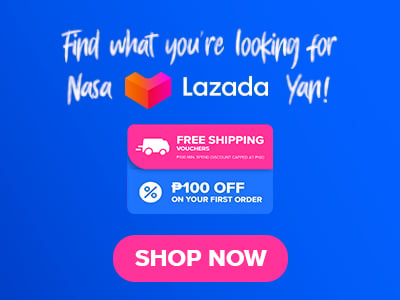 There are fees involved when you want to start a UITF with any company. And they are important to be factored in as they can actually change the way you would make your decision. They are impact the the way that your money is going to earn. In fact, you can read this beginner's guide on how to invest in UITFs.
For this article, we're going to discuss the following:
Initial investment
Additional investment
Fee
Hold
Exit
Initial investment
The initial investment is the least amount that you can start with. It allows you to get begin your UITF. You can't go below, but you definitely can go higher. The funds mentioned here have required amounts that range between 50 pesos and several thousands.
Additional investment
The additional investment is the least amount that you can add later on. It's always good to re-invest after you've opened the fund. In this way, you can actually begin to save up and accumulate your savings.
Fees
Fees can be management fees, advisory fees, and other charges. These are important in continuing the operations of the fund.
Hold
This is the period of time where redemption of units can be charged with a fee. Should you close the account within this period, you would be responsible to be paying an exit fee.
Exit fee
Exit fee or early redemption fee is assessed when you terminate or redeem units within the holding period.
UITF index fund fees
The table below shows the fees of UITF index funds. Check this article on how what is the best index fund based on how fees can lessen your potential earnings over time.
UITF equity fund fees
These are the actively managed UITF equities funds that are invested primarily into stocks
UITF balanced fund fees
A combination of stocks, bonds/money market instruments, UITF balanced funds are considered a hybrid. They
UITF bond fund fees
UITF money market fund fees
For the following discussion, all data is updated until July 2019. For more updated information, please consider visiting UITF.COM.PH.
AB Capital Securities
AB Capital Securities previously called Anscor Hagedorn Securiites Inc. (AHSI), a stock brokerage company and a pioneer in online stock trading. It is established over 60 years ago. Recently, it has three funds under management.
AB Capital Securities Contact details
ATRAM Trust Corporation
ATRAM Trust Corporation is a company regulated by the Bangko Sentral ng Pilipinas. It was previously known as Maybank ATR Kim Eng Capital Partners, Inc – Trust.
ATRAM Contact details
Asian United Bank (AUB)
Asia United Bank was established on October 3, 1997. It is a join venture of Taiwanese investment banks and Filipino industrialists. It became a publicy-listed company on December 31, 2013 and manages three UITF.
AUB Contact details
BDO Unibank Inc.
BDO Unibank Inc. is one of the leading banks in the Philippines and its subsidiary manages UITFs. These funds are available to depositors who would wish to invest. The company was established on January 2, 1968 as Acme Savings Bank, a thrift bank with two branches in Manila, before it was acquired by the Sy Group.
BDO Contact details
BPI Asset Management and Trust Corporation
BPI Asset Management and Trust Corporation is a subsidiary of the Bank of the Philippine Islands (BPI). It is one of the largest trust corporations in the country. When you opt to have an online account, you can access all your deposits as well as the UITFs that you've opened. Automatic monthly investment can also be made with your BPI savings or payroll deposit.
BPI Contact details
China Bank Trust and Asset Management Group
China Bank Trust and Asset Management Group is a subsidiary of China Banking Corporation is a Philippine bank that was founded on August 16, 1920. It was the country's first privately owned bank at first catering to the needs of Filipino Chinese entrepreneurs.
China Bank contact details
DBP – Trust Banking Group
The DBP- Trust Banking Group is a subsidiary of the Development Bank of the Philippines. DBP was established in 1935 as the National Loan and Investment Board (NLIB). It was a government-owned company that was tasked to manage the Postal Savings Fund and Teacher's Retirement Fund.
DBP contact details
EastWest Bank
EastWest Bank is a bank founded by Andrew Gotianun. It was founded on July 6, 1994 and was listed on the Philippine Stock Exchange on May 7, 2012. The company offers several UITFs to investors.
EastWest contact details
Land Bank of the Philippines
The Land Bank of the Philippines was founded on August 8, 1963. As a government-owned company, it was organized as part of the Agrarian Land Reform Code. It currently manages four UITFs.
Land Bank contact details
Manulife Asset Management and Trust Corporation
Manulife Asset Management and Trust Corporation was licensed by the Bangko Sentral ng Pilipinas in 2017. The operation of its funds started in September 2017. It is a subsidiary of the Manufacturers Life Insurance Co. (Philippines).
Manulife contact details
Metropolitan Bank and Trust Company
Metropolitan Bank and Trust Company or Metrobank began operations on September 5, 1962. It is one of the universal banks in the country. Incorporated in Binondo, Manila, it was organized by Filipino entrepreneurs to provide the banking needs of Filipino-Chinese community.
Metrobank contact details
Philippine Bank of Communication
Philippine Bank of Communication or PBCOM is a company that started operations in 1939. It was one of the first non-American banks that was established during its time. Currently, it has three funds offered to their clients.
PBCom contact details
Philippine Business Bank
The Philippine Business Bank was established on February 12, 1997. Its former name was Total Savings Bank. Its stock debuted in the stock exchange in 2013. Currently, it is operating the Diamond Fund.
Philippine Business Bank contact details
Philippine National Bank
The Philippine National Bank was founded on July 22, 1916 by the government until it was privatized, acquired by Lucio Tan and on February 9, 2013 merged with Allied Bank. It currently manages various trust funds and offered them to clients.
PNB contact details
RCBC
Rizal Commercial Banking Corporation was established on September 23, 1960. After years of expansion, it became a bank dedicated to Filipino-Chinese community. It currently manages several UITFs to its clients. It's also a publicly-listed company with its stocks being traded on the Philippine Stock Exchange.
RCBC contact details
Robinsons Bank
Robinsons Bank was established in the year 1991. Previously, its name was Robinsons Savings Bank and it changed to its current name in May 2011. It is one of the subsidiaries of JG Summit Holdings. It operates two balanced funds and one money market fund.
Robinsons Bank contact details
Security Bank Corporation
The Security Bank Corporation was founded on June 18, 1951 and became publicly-listed in 1995 with the ticker SECB. It was the first Filipino-owned bank that existed after World War II. It is now managing various UITFs.
Security Bank contact details
Sterling Bank of Asia
The Sterling Bank of Asia began operations on March 30, 2007. It was created at the call of the government to create financial institutions that would cater to the needs of small and medium enterprise group. Currently, it has one fund that it manages, the Sterling Balanced Fund for moderately conservative investors.
Sterling Bank of Asia contact details
UCPB
United Coconut Planters Bank was started on May 15, 1963 by virtue of Presidential Decree 775. It is one of the two universal banks not listed on the Philippine Stock Exchange.
UCPB contact details
Union Bank
Union Bank Trust and Investment Group is a subsidiary of the Union Bank of the Philippines. The company was established on August 16, 1968 and it acquired universal banking license in July 1992. For the past years, it acquired the International Corporate Bank in 1994 and the International Exchange Bank in 2006.
Union Bank contact details