Why do companies decide to join Philippine Stocks Exchange? What are the benefits of the company going public? And how can retail investors invest in companies whose shares are traded on the exchange for the very first time?
This beginner's guide to IPO investing is going to talk about initial public offering or IPO.
What is an IPO?
IPO or initial public offering means that a company's shares are listed on an exchange and available for trading for the very first time.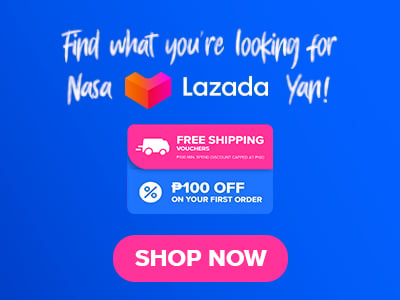 It signals a new, significant chapter of the said company as it transforms from being a private entity to a public one, which is why it can be described moving forward as a public, publicly traded, or publicly listed company. There are over 270 companies whose stocks are listed on the Philippine Stocks Exchange.
What shares are being offered on IPO?
Shares that are being offered on IPO are primary shares, secondary shares, and/or a mix of the two.
Primary shares are newly minted securities. They are issued for the very first time. The capital raised from their sale would be utilized to either fund growth or pay off debt obligations.
Secondary shares on the other hand are shares that existed before the IPO. They are owned by shareholders, who can then realize their gains for investing in the business early from the proceeds of their sale.
How do companies go public?
The IPO of any business is an event where shares of corporations that were privately held are made available to anyone.
But going from private to public is not an easy, overnight task. According to experts, it can take three years for such a process to take place. More than that, the company has to undergo major transformation.
It may require the company to create an IPO journey where it can satisfy the demands of both shareholders and capital market, compliance with regulatory bodies on requirements and restrictions regarding corporate governance and disclosures of material information and strategies, among other things. The process would involve many expertise in the financial industry, from the regulators (Securities and Exchange Commission, Philippine Stocks Exchange), legal profession, financial advisory, escrow, and brokers.
The company would also embark on massive marketing efforts to build up interest for its upcoming debut on the exchange and finalize the offer price and number of shares.
So why do companies want to go on IPO?
If it is not easy to become a public corporation, why would companies want to go on IPO?
Hundreds of thousands of corporations are registered with the Securities and Exchange Commission, and only 270+ are publicly listed. A company on IPO belongs to this exclusive club.
Being given the green light to trade on the exchange means that there is confidence in the business and its demonstrable growth.
The event indicates its strategic intent to go bigger.
It attracts an expansive reach due to the ensuing publicity not only by the assessments given by analysts, extensive coverage in the media, and participation of outside investors. It also elevates the profile of the company to its clients, customers, and suppliers.
Existing shareholders can redeem their investments by selling their pre-IPO positions.
The company can access the equities market for capital requirements.
Tax benefits.
Liquidity of the shares.
There are also several consequences that the IPO company has to commit. The process is quite costly. Moreover, stakes of the company represented in the shares are given up to be owned by the public. Moreover, a dividend policy is set in place so part of its income is disbursed. The operation of the business is organized towards enhancing value to shareholders.
It has to comply to restrictions and reportorial obligations set by regulatory bodies such as diligent disclosure of its financial health and strategic plans.
Advantages of IPO to investors
So far, what has been discussed is about the process and benefits of IPO to the company.
From this point on, the discussions turns to the investing public. First off, what are the advantages in investing in an IPO?
Investors who wanted to take part but couldn't in a private corporation will now have a means of access to the business by being the shares on the exchange, thereby participating in its growth story through share price appreciation and dividend distribution.
It can be an additional way to diversify one's portfolio.
Disadvantages in investing in IPO
Due to the absence of prior history on the share price, investors have no reference on the pricing momentum on IPO day.
Some analysts claimed that IPO price is overvalued. Thus, investors may be better off to wait after the initial public offering when excitement subsides and the price goes closer to its fundamental value.
Is it good buying IPO?
So how do you know if buying an IPO is a good opportunity? You can follow the some of the best practices in understanding whether the company and the share price are attractive.
Know the company. Understand what business it is in, how it makes money, its leadership, its peers in the industry, competition, future prospects, and challenges.
Find out its fundamental value. This can be found in news coverage found in business pages, reports from stock brokerage companies and financial analysts. You may also check the disclosures released to the public.
What is the goal of the IPO? To what purposes would they allocate the funds raised from sale of shares? Is it to pay existing debts? Is it for growth? Is it for expansion? What are the plans that they intend to undertake in the short-term and long-term?
What is your investment strategy? Here, you have to determine the extent of risks you can tolerate and returns that you are expecting out from your investment.
Determine what stake of the company is being made available. What percentage of the corporation is accessible for public trading? The lesser it is, the more volatile the securities would be.
Genesis Kelly S. Lontoc of Business Mirror provided an excellent overview of the kind of assessment that goes into finding the fundamental value of the business so you can compare it with the market price at which the company is seeking to sell to the public.
How much can you earn through IPOs?
Would you expect to profit when you invest at IPO offer price and then sell upon closing time on its debut?
It is the question that is answered looking at historical returns of past initial public offering.
See the table below for the recent initial public offerings that go back to 2019. Indicated too are their offer price and the price of the shares at the closing of the IPO day, as well as the gain/loss as a result.
| NAME | YEAR | OFFER PRICE | IPO CLOSING PRICE | GAIN/LOSS |
| --- | --- | --- | --- | --- |
| Kepwealth Property Philippines Inc. | 2019 | ₱5.74 | ₱5.87 | 2.26% |
| AllHome Corp. | 2019 | ₱11.50 | ₱11.62 | 1.04% |
| Fruitas Holdings Inc. | 2019 | ₱1.68 | ₱1.82 | 8.33% |
| Axelum Resources Corp. | 2019 | ₱5.00 | ₱4.69 | -6.20% |
| MerryMart Consumer Corp. | 2020 | ₱1.00 | ₱1.50 | 50.00% |
| Converge Solutions Inc. | 2020 | ₱16.80 | ₱15.22 | -9.40% |
| Ayala Land REIT | 2020 | ₱27.00 | ₱24.90 | -7.78% |
| Double Dragon Meridian Park REIT | 2021 | ₱2.25 | ₱2.25 | 0% |
As you can see, there were four IPOs in 2019: Kepwealth Property Philippines Inc. (up by 2.26% on IPO), AllHome Corp. (1.04%), Fruitas Holdings Inc. (8.33%), and Axelum Resources Corp (down by 6.20%).
In 2020, three companies debuted on PSE: MerryMart Consumer Corp. (up by 50%), Converge Solutions Inc. (down 9.40%), and Ayala Land REIT (down by 7.78%).
And Double Dragon Meridian Park REIT (DDMP REIT) was the first enlisted in 2021 and its share price remained unchanged on its maiden issue.
If an investor consistently invested in all of the companies above and redeemed at the end of each debut day, then one can expect to gain 38.26%. Much of the gains come from the IPO of MerryMart Consumer Corporation, which reached the price ceiling of 50%.
How to invest in IPO in the Philippines?
Companies are required that 10% of IPO shares are reserved retail investors. In the past however, retail investors would only buy up to 2%. The tepid response can be due to burdensome process and low maximum investment of ₱25,000.
Now, the process is easier, quicker, and more convenient. Investors can subscribe online and invest as much as ₱100,000.
There are two ways to subscribe to IPO.
Through the broker
The instructions vary, so consider checking with the stock broker of choice. You can also choose to go with an online stock broker. You must have an existing account. If not, open one.
You must at least be 18 years old. Prepare valid identification card. Most would require an email address and phone number. Other requirement might include a tax identification number.
Through PSE Easy
The Philippine Stocks Exchange has two ways to subscribe to IPO: through desktop and mobile.
Through the desktop:
You have must have an existing broker account.
Open PSE Easy (Electronic Allocation System) website.
Register your account, if you don't have one already. Your details must match with your broker account.
Select the broker you have an account with.
Click Subscribe button and write the number of shares for reservation.
Choose trading participant.
Agree to the terms.
Wait for further instructions on payment and crediting of shares to your broker's account.
Through the mobile app:
Open PSE Easy mobile app.
Enter login credentials or register an account.
Click Active Events.
Choose the stock symbol.
Enter number of shares for reservation.
Select the trading partner.
Submit the form.
Wait for further instructions on payment and crediting of shares to your broker's account sent via email.