How To Open Stock Trading Account At Philippine Broker
Do you want to own stocks of the Philippines' largest companies? Would you like to subscribe to initial public offering (IPO), which are shares that are trading on the exchange for the very first time?
Heard some people receiving their dividend income from blue chip companies, and you'd like to join the party?
In this article, we will talk about how to invest in the stock market through purchase of shares of publicly listed companies on Philippine Stocks Exchange by opening an account with a stock broker.
What is a stock trading account?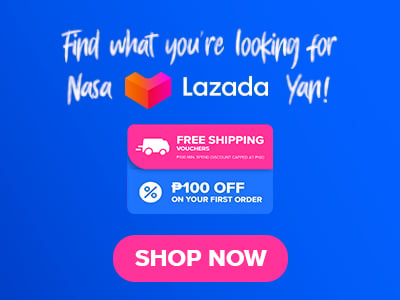 A stock trading account allows you to buy or sell company shares on the exchange. In the country, the account gives you access to the Philippines Stocks Exchange where you can purchase or put on sale stocks.
We all know that buying stocks is one way to earn active or passive income streams. Stocks can provide growth through the increase of their prices and also through the dividends issued by the businesses behind them.
Some of the basic account management that you can do can include the following:
create and/or cancel trading orders using the order pad
view your portfolio
view real-time trading volume
receive dividend and proceeds from redemption of your investments
view your account balance
withdraw available account balance
receive your IPO subscription from PSE Easy
A few brokers also allow subscription to alternative investments such as mutual funds, unit investment trust funds (UITF), Personal Equity and Retirement Account (PERA), retail treasury bonds, etc.
Still, others can give you access to margin account facility, odd lot, automatic investment program.
Who can open an account?
Any individual who is at least 18 years old or institution can open an account: individuals, couple, overseas Filipino workers, business entities, corporation, and foreigners. Even children are allowed to open an account for as long as there is a parent or legal guardian through an in-trust-for (ITF) arrangement.
Opening a stock broker's account
So what are the steps in opening an account with a stock broker?
Choose a stock broker: traditional or online
Prepare required documents.
Prepare the starting capital: online brokers with affordable investments
Follow the steps for account opening.
Wait for confirmation.
Start trading.
1. Choose a stock broker
You can pick from any of the over a hundred stock brokers in the Philippines. That article already contains their important information such as email, phone, website (if any) and address.
From the list, you can select two different kind of stock brokerage: traditional and online. Traditional brokerage means that a human being will be assigned who can help ease the process of being familiar with the trading platform, provide expert advise, etc.
The downside of hiring a human-assisted brokering for equities is that they can come at a cost.
The alternative is opening an account with an online stock broker, which can be cheaper. The commission is set at either ₱20 or 0.25% of the gross trade amount.
Either choice is neither good or bad. It is really up to you whichever you think you'd be more effective in achieving your financial goals.
Lastly, you can also choose to go with a stock broker that allows you to open your account online.
2. Prepare required documents
The minute you've chosen a stock broker to go with, you can either research or ask what the needed documents are to be presented upon account opening. These can be application form, information sheet, online trading agreement (for online brokerage), specimen signature cards, Foreign Account Tax Compliance (FATCA), etc.
Remember that the following are not comprehensive nor do they represent required procedures of all brokers. Please reach out to the broker for their specific instructions and submission.
For individuals
These are general requirements for all account types. Check with your broker because below may not be needed.
1 or more valid identification cards
tax identification number (preferably, although not required all the time by all brokers)
a valid email address (check with your broker)
a working phone number for contact (check with your broker)
bank account details (Check with your broker. If you don't have one, here are helpful guides on opening bank account.)
For joint accounts
Valid identification card of each signatory
For children
For Overseas Filipino Workers (OFW)
For business partnerships:
The following documents should be certified with the partner
Certificate of Registration from the Securities and Exchange Commission
Articles of Partnership/Association
Certificate of Registration from the Bureau of Internal Revenue
Recent audited financial statements
For corporations:
Certificate of Registration from the Securities and Exchange Commission
Articles of Incorporation and By-Laws
Notarized Board Resolution
Recent audited financial statements
Recent General Information Sheet (applicable to foreign corporations doing business in the country)
Corporate Secretary Certification authorizing the opening of the trading account on behalf of the company
For foreign investors
Authenticated documents issued by the embassy or consular
Alien certification of registration (ACR) or Work Permit for resident foreign citizens
Photocopy of passport for non-resident foreign citizens
3. Prepare the starting capital: Philippine online brokers with affordable investments
The next step is to prepare for the minimum investment in order to start your account. In the table below, you can see online brokers and their affordable investments of up to ₱10,000.
| STOCK BROKER | STARTING CAPITAL |
| --- | --- |
| BDO SECURITIES | None |
| BPI SECURITIES CORPORATION | None |
| FIRST METRO SECURITIES BROKERAGE CORPORATION | None |
| UCPB SECURITIES, INC. | None |
| COL FINANCIAL GROUP, INC. | ₱1,000.00 |
| RCBC SECURITIES, INC. | ₱2,500.00 |
| REGINA CAPITAL DEVELOPMENT CORPORATION | ₱2,500.00 |
| ALPHA SECURITIES CORPORATION | ₱5,000.00 |
| EASTERN SECURITIES DEVELOPMENT CORPORATION | ₱5,000.00 |
| LUCKY SECURITIES, INC. | ₱5,000.00 |
| PHILSTOCKS FINANCIAL INC. | ₱5,000.00 |
| AB CAPITAL SECURITIES, INC. | ₱10,000.00 |
| ABACUS Securities (MyTrade) | ₱10,000.00 |
| TRITON SECURITIES CORPORATION | ₱10,000.00 |
| UNICAPITAL SECURITIES, INC. | ₱10,000.00 |
| VC SECURITIES CORPORATION | ₱10,000.00 |
Philippine online brokers with affordable investments
As you can see, BDO Securities, BPI Securities Corporation, First Metro Securities Brokerage Corporation, and UCPB Securities, Inc. do not have any required starting capital. The only other requirement is that one must already have an existing bank account with BDO, BPI, Metrobank, or UCPB, respectively.
Now, this amount is only made available to jumpstart your account. Keep in mind, however, that when you are already at the point of investing it is recommended to invest at least ₱8,000 in order to minimize cost to broker's commission. This is what is popularly known as the 8k-rule.
Nevertheless, people who are on tight budget can still invest for as long as they follow the minimum board lot established by the PSE. The board lot determines the minimum number of shares of a company given its current market price.
3. Follow the steps for account opening
Once you got everything put together, then you can follow the steps enumerated to start your account. The steps vary from broker to broker.
You can read the instructions by going to broker's website, reach out via phone or email, or appearing at their branch or headquarter.
A few would allow paperless account opening, so the documents can be scanned and attached via email. Such procedure is suitable to overseas Filipino workers. Yet others would require that these documents must be delivered via courier.
A couple of brokers would schedule an interview via online conferencing. And still a number of brokers would require physical appearance at their office.
Another set of instructions you have to follow are the ways to fund your account. Depending on the broker, you can facilitate the deposit either cash payment at the office, over-the-counter deposit, bills payment, electronic fund transfer, wire transfer (especially for those individuals living outside the country), etc.
4. Wait for confirmation
The confirmation would either be given to you in person, via email or over the phone. For online account, this might include the account number and a security code.
5. Start trading
Congratulations! You can now begin trading stocks. You can buy dividend-paying stocks or blue chip stocks that give out dividends.