How To Invest In Retail Treasury Bonds Rtb 24
Do you want to help the government in the fight against Covid-19? Buying Progreso Bonds, also known as RTB-24, can be an option.
The Bureau of the Treasury has just announced the newest retail treasury bond. It is the second offering this year after the successful RTB 2020. People can invest for as low as ₱5,000 for a term of five years.
Read the article and see how much you can possibly earn at the end of five years.
What is RTB-24 or Progreso Bonds?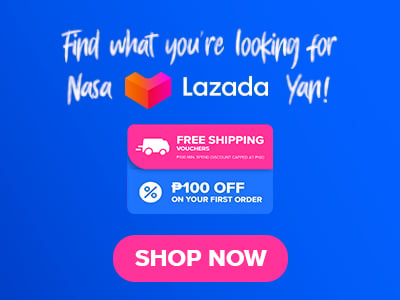 First, let's talk about RTB. The government borrows money by offering bonds. These are proofs of debts that allow the government to raise capital. In exchange, investors (who are called bondholders) can earn through interest. That is why bonds are also called fixed income, there is an interest that is paid out quarterly or every six months for lending out money.
Also called Progreso Bonds, the RTB-24 is the 24th offering by the Bureau of the Treasury, the 7th under the administration of Rodrigo Duterte according to Philippine Daily Inquirer. It is also the second RTB being offered this year.
They will be auctioned first, after which they are going to be made available to the public. The funds are used as budget support. Statement from the government and reports from Inquirer and Manila Bulletin said that it's going to help in the fight against Covid-19. According to the Treasury's brochure, the money will be allocated to refinance existing debts, funding infrastructure projects and other national expenditures.
The Treasury has posted the full details of the RTB-24 offering on the website. Total value of the offering is ₱30 billion.
These bonds are on sale from July 16 until August 7. The minimum amount that you can invest is ₱5,000, and you can subscribe for more for as long as the amount is in multiples of ₱5,000. Per transaction, the highest amount that be can put up is ₱500,000. People can make multiple transactions during the offer period.
The issue date is scheduled on August 12, 2020. The term is set for five years, and that means that the maturity is on August 12, 2025. No interest is announced yet, the information released by the Treasury is that it is determined by the current market level of similar securities.
Update: According to the latest data from the Treasury, investors of the RTB-24/Progreso Bonds are going to earn an interest of 2.625%. According to the Business World, it is higher than to comparable securities and will be listed on the Philippine Dealings and Exchange Company. There was considerable demand that reached nine times the offer.
The interest is going to be paid out every three months. When the bonds mature at the end of five years, all accrued interest and the capital are paid in full.
See table below for the summary of the details.
| DETAILS | INFO |
| --- | --- |
| Name | Progreso Bonds, RTB-24, |
| ISIN/Series Code | PIID0525H130 |
| Offer period | July 16, 2020 – August 7, 2020 |
| Issue date | August 12, 2020 |
| Maturity | August 12, 2025 |
| Tenor (years) | 5 years |
| Minimum | ₱5,000 |
| Maximum (per transaction) | ₱500,000 |
| Increment | ₱5,000 |
| Interest | 2.625% |
| Interest period | Quarterly |
Moreover, the Treasury allows maturing bonds to be exchanged for RTB-24, particularly bondholders of securities with the ISIN codes PIID1020H015 (RTB 10-01), PIBD0520H735 (FXTN 05-73), PIID1021C027 (RTB 10-02), and PIBD0721C574 (FXTN 07-57).
Who can invest in RTB-24?
Investors must be 18 years old or older.
Benefits of investing in RTB-24
For more details on the pros and cons as well as the risks, see the article on investing in bonds and here is one specific to retail treasury bonds.
The following are the advantages when you subscribe to RTB-24.
The interest rate is generally higher than savings accounts.
Investment can be made via a mobile phone app.
Registering an account, subscribing, redeeming and other steps can be done anytime through the app.
The bonds are negotiable and transferable.
Disadvantages of RTB-24
Again, you can read related articles about this topic using the links above. One thing that's worth noting is that the interest is subject to 20% tax.
How much can you earn from investing in Progreso bonds/RTB24?
Let's imagine two scenarios: one with the capital of 100,00 and another with 1 million pesos. The annual interest is 2.625%, which means that you could receive ₱2,625.00 (100k x 2.625%) and ₱26,250.00 (1 million x 2.625%) respectively. The quarterly interest would then be ₱656.25 (2,625 ÷ 4) and ₱₱6,562.50 (26,250 ÷ 4), respectively.
And if you include the capital gains tax of 20%, then your after-tax quarterly income is ₱525.00 (656.25 – [656.25 x 20%]) and ₱5,250.00 (6,562.50 – [6,562.50 x 20%]), respectively. Your total income by at the end of five years is ₱10,500.00 (₱525.00 x 4 quarters x 5 years) and ₱105,000.00 (5,250 x 4 quarters x 5 years).
See the computation below.
| CAPITAL | ₱100,000 | ₱1,000,000 |
| --- | --- | --- |
| Interest | 2.625% | 2.625% |
| Annual interest | ₱2,625.00 | ₱26,250.00 |
| Quarterly interest | ₱656.25 | ₱6,562.50 |
| After-tax quarterly interest | ₱525.00 | ₱5,250.00 |
| Total interest | ₱10,500.00 | ₱105,000.00 |
| Cumulative gain | 10.50% | 10.50% |
And this is the growth of money over time. The interest is already taxed. On maturity in 2025, you'd have ₱110,500.00 and ₱1,105,000.00, respectively.
| YEAR | CAPITAL | INTEREST | CAPITAL | INTEREST |
| --- | --- | --- | --- | --- |
| 1 | 100,000 | 2,100.00 | 1,000,000 | 21,000.00 |
| 2 | | 4,200.00 | | 42,000.00 |
| 3 | | 6,300.00 | | 63,000.00 |
| 4 | | 8,400.00 | | 84,000.00 |
| 5 | | 10,500.00 | | 105,000.00 |
| Total | 100,000 | 10,500.00 | 1,000,000 | 105,000.00 |
How can you invest in RTB-24?
If you are interested, you can subscribe within the offer period in two ways via:
Through the Treasury website
Through the mobile phone app
Through participating banks
On the Treasury website
Note that the instructions below may become available during the offer period. Please check the Treasury website for complete and updated information.
Go to www.treasury.gov.ph/rtb.
Check the box on "By checking the box above, I am aware of therisks involved in purchasing Progreso Bonds."
Choose to either order via online or the mobile app.
Fill out the form.
Select the selling agents. The options are First Metro Securities Brokerage Corporation, Chinabank, Landbank, and Development Bank of the Philippines
Don't forget to agree to terms and conditions by clicking submit.
When redirected to the chosen selling agents, authorize debit according to the instructions.
Wait for email notice on payment and confirmation of sale.
Through the mobile phone app: Unionbank-powered BONDS.PH
Check bonds.ph for updated instructions.
Download the app BONDS.PH and create an account. Make sure you have an email address.
Log in and complete the registration. You might need to provide one primary valid ID card or two secondary IDs.
Upload a selfie holding the card and click submit.
Load funds into the account via Instapay, Pesonet facility, Gcash, Paymaya or other payment option. There may be fees depending on the payment gateway chosen.
Purchase the retail treasury bond.
Check "My Orders" for the status. A notice will be sent via email on successful transaction.
Interest is paid out into the account every quarter.
Users can also opt to sell their bonds. Check the app for the list of steps.
Through participating banks
Inquire at your own preferred bank or any bank near you if they allow RTB-24 subscription. Google results show the banks include Security Bank, Bank of the Philippine Islands, and Landbank.
Make sure that you have an existing bank account.
Fill out forms provided and
Purchase the bonds.
Wait for any update of the purchase by or after the issue date of August 12, 2020.
Interest is paid out to your account every three months.
Upon maturity, any remaining interest and your capital will be paid in full.