How to Get UMID ID Online Philippines
The Unified Multi-Purpose ID card, or UMID card, is one of the most generally accepted forms of identification in the Philippines.
In the event that you don't already have a UMID card, now is a good time to get one because you can use it to prove your identity and to prove your legitimacy in a variety of transactions with both the public and private sectors.
In order to complete transactions with the government, you no longer need to provide multiple forms of identification as was previously required.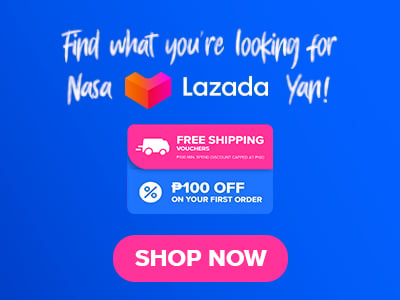 As a result of the UMID Card, the national government has introduced one of its greatest innovations.
It consolidates all of the information from your various government IDs, such as SSS and PhilHealth, onto a single card, which enables you to use that card as if it were a master key.
People in the country like UMID cards because of how useful they are. To apply for one, a large number of Filipinos visit SSS and GSIS locations.
Many people are still planning on getting their applications started, despite the fact that the application services were halted for an extended period of time due to restrictions imposed by the quarantine.
Due to the fact that we are aware of how vital it is to possess a UMID card, we have devised this step-by-step manual that covers all aspects of the application process for either the UMID or the SSS ID in such difficult days.
Obtaining a new UMID card is as simple as filling out an application, setting up an appointment online, and showing up at the location where you set up your new appointment. Scroll down to learn how to get a UMID ID online in the Philippines!
What are the UMID Card Requirements?
One (1) primary, valid ID must be submitted, or two (2) secondary, valid IDs in its absence. Original versions of both the primary and secondary identifiers are required (not photocopies).
Primary Valid IDs
Passport
Driver's License
PRC ID
OWWA ID
Senior Citizen ID
Voter's ID
NBI Clearance
PWD ID
Alien Certification of Registration
PhilHealth ID
Firearms License
School ID (for students)
Integrated Bar of the Philippines ID
iDOLE Card
Secondary Valid IDs
In the event that you do not possess a primary form of identification, you may present any two (2) of the secondary identification documents listed below. At least one of the documents needs to have a photo, and both of them need signatures.
TIN Card
Postal ID
Barangay Certification
Seaman's Book
Police Clearance
Barangay Clearance
GSIS e-Card
Community Tax Certificate or Cedula
Government Service Record
PSA Birth Certificate
PSA Marriage Contract
Land Title
Company ID
In most cases, regardless of whether you are registering through SSS or GSIS, you will be required to fill out its application form.
If you submitted your application through the SSS's website, you will need to visit one of their branches in order to have the following things taken from you:
a printed copy of the Social Security Number application
transaction number slip
biometric data
In contrast to the SSS, the GSIS does not offer an online application, and you are still required to bring all of your documentation into a physical location in order to complete the application process.
If this is your first time applying, you should submit your information through the Social Security Administration (SSS).
How much does the UMID ID cost?
If this is your first time applying for a UMID ID, there is no fee associated with the process.
If, however, you lose your UMID ID or need to amend any of the information associated with it, you will be required to pay a replacement charge of P200.
When can I claim my UMID ID?
When your identification card is ready for pickup at the SSS, you will receive a text message letting you know. This should be completed in fewer than thirty days following the date of your appointment; however, given the current conditions, it may take significantly longer.
Is it possible to apply for the UMID even if you have an old SSS ID?
You can, in fact, submit an application for a new UMID card to take the place of your outdated SSS ID. During your visit at the SSS branch, you will be required to hand over your previous SSS ID and pay the 200 charge for replacing it with a new one.
Remember to bring either one (1) primary or two (2) secondary ID cards/documents that are valid in the event that you do not have the primary ID card/document.
How to apply for UMID ID online in the Philippines?
Step 1: Log-in in to your My.SSS account
To get started, launch a web or mobile browser on your device of choice and log-in to your My.SSS account.
Step 2: Take a look at the members' information and click "Appointment System".
After you have successfully logged in, navigate to the "MEMBER INFO" section of the menu bar, and then select "Appointment System" from the dropdown menu that appears.
Step 3: Complete the required form
Choose the UMID Card Application from the dropdown menu that is provided for purpose.
After that, choose your region (National Capital Region, Luzon, Visayas, or Mindanao), and after that, select the SSS servicing branch that you will travel to for your appointment.
You should be aware that not all SSS branches allow UMID application, but you could still apply to other branches if you have an SS ID as well as at least one posted contribution.
You can select the counter number as well as the time schedule that is currently available. As a final step, write down any concerns you're having.
Additionally, if there is a lengthy line at your selected SSS branch, your appointment time might not matter, therefore it is preferable if you can arrive early.
To complete the booking process, click "Submit" at the bottom of the page.
Step 4: Check your email for notifications sent by SSS
Make sure you check your email for the notification, and then print off the three attachments that were provided to you by SSS.
Step 5: Go to your selected SSS branch on the day of your selected appointment
Visit the SSS branch you have chosen on the date of your appointment, and bring either one primary ID that is valid or two secondary IDs, in addition to the printed documents you need.
Applicants are required to dress appropriately, which includes wearing a shirt or blouse with a collar.
The face or the neck may not have any bandages or accessories (such as a necklace, headgear, metal piercings, or dangling earrings) on them at any time.
Before the appointment, you should take off any glasses or sunglasses you are wearing.
Masks for the face should be worn continuously during the duration of the visit.
When applicants are having their photos taken, they are only allowed to momentarily remove their face masks.
Read the guidelines for the capture of biometric data to find out more about the preventative actions for health and safety that are being taken by the SSS.
Following the taking of your photograph and capturing of your biometrics, the SSS officer will then remove the acknowledgement stub that is located at the bottom of the UMID application form. Remember to save this stub for future use.
Step 6: Check the status of your UMID ID
Call the SSS helpline at 8920-6401 local 5714 or send an email to sss [email protected] to find out the current status of your application for a UMID card.
If you have recently changed your mobile phone number or if you have not received a text notice from the Social Security Administration (SSS) within the first 30 days after submitting your application, you can check the status of your UMID card and see if it is already available.
It is possible that the manufacturing of UMID cards will be delayed as a result of the current situation.
As a result, it is recommended that you check the progress of your application on a regular basis by signing in to your My.SSS account, calling the SSS, or sending them an email.
Step 7: Claim your UMID ID
Once your UMID Identity card is ready to be picked up, the SSS will send you a notice through text message on your mobile device.
Claim your regular UMID card at the same Social Security Administration (SSS) branch where you applied for it and arranged your appointment.
Applicants who programmed their UMID cards to work as ATM cards can retrieve their cards from the branch of the bank of their choice after thirty days of receiving an SMS message from the Social Security System (SSS).
Claiming a regular UMID card must be done within sixty days of receiving an SMS message from the SSS.
After this 60-day deadline has passed, the SSS hotline should be called in order to confirm whether or not the unclaimed cards are still possible for pick-up. After a period of five (5) years, any unclaimed ids will be discarded.
Conclusion:
There is not a shred of question in anyone's mind that UMID as well as SSS ID card is among the most highly regarded and easily recognisable forms of identification in the Philippines, and as such, it is deserving of the title as the Universal ID.
The UMID card is no longer the exclusive holder of the title of a legitimate ID, but it's still worth having because of its extensive acceptability and name familiarity.
Not to mention the fact that it serves as your access to all of the services and advantages that the SSS has to offer.
Read More:
How to Get Postal ID in Philippines
How to Register in SSS Philippines Online