How Much Can You Earn From Arthaland Green Bonds
Arthaland Corporation, previously known as EIB Realty Developers Inc., have recently announced that they're offering ASEAN green bonds worth ₱2 billion with ₱1 billion allocated for oversubscription. The company offers an interest of 6.3517% interest per annum to be paid quarterly with a tenor of 5 years. If you were to invest in their bonds, is it worth it? This is the question that this article is going to answer so that you will have an idea whether this one fits you.
What is a green bond?
A green bond is like any other bonds although the government regulatory body sets down different rules on required reports, auditing, and how the capital that is raised is going to be allocated. It is a debt instrument that a company registered with the Securities and Exchange Commission and to be used in business activities and projects that are purported to have a clear "environmental benefit."
Arthaland bond offering
Arthaland, co-owned by Po and Gonzales families, is a company is engaged in property development focusing on commercial, industrial and residential projects. Its subsidiaries include Cebu Lavana Land Corporation, Emera Property Management, Inc., Manchesterland Properties, Inc., Savya Land Development Corporation, Urban Property Holdings, Inc., and Zileya Land Development Corporation. According to news reports, the proceeds will be used to finance green real estate projects.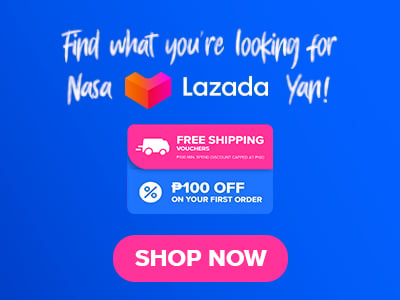 The green bonds it is currently offering is the first to be issued from a non-bank corporation and scheduled to mature in 5 years. It earned an A- rating from the Philippine Rating Services Corporation (PhilRatings). The company reserves the right to redeem the bonds on third and fourth year at 101% and 100.5% of the face value respectively. This latest offering is part of the green bond program worth ₱6 billion, so the company is permitted to go back to the capital market to raise another round of funds through bond issuance within three years.
The interest is set at 6.3517% per year to be paid quarterly and subject to 20% tax. The offer date is from January 22, 2020 to January 28, 2020, and the issue date is by February 6, 2020. Investors can snap up the bonds for as low as ₱50,000 and the increment is ₱10,000. See the table below for summary of the details.
| BONDS | DETAILS |
| --- | --- |
| Company | Arthaland Corporation |
| Security | ASEAN green bond |
| Tenor | 5 years |
| Interest | 6.3517% |
| Payment | Quarterly |
| Offer date | January 22, 2020 to January 28, 2020 |
| Issue date | February 6, 2020 |
| Minimum | 50,000 |
| Increment | 10,000 |
How much can you earn from Arthaland ASEAN green bond?
To calculate how much its potential earning is, consider two investors who invest ₱100,000 and ₱1 million respectively. The interest per year is ₱6,351.70 and ₱63,517.00, broken down into after-tax quarterly payment of ₱1,270.34 and ₱12,703.40 respectively. The total interest at the end of five years would be ₱25,406.80 and ₱254,068. That's a cumulative gain of 25.40%.
See the table below for the projected earnings calculation.
| CAPITAL | 100,000.00 | 1,000,000.00 |
| --- | --- | --- |
| Annual interest | 6,351.70 | 63,517.00 |
| Quarterly interest | 1,587.93 | 15,879.25 |
| w/ Tax | 1,270.34 | 12,703.40 |
| Total interest | 25,406.80 | 254,068.00 |
| Cumulative gain | 25.407% | 25.407% |
PNB Capital and Investment Corporation is the co-lead manager of the offer with BDO Capital and Investment Corporation and ING Bank as joint lead underwriters and joint bookrunners.