How Can I Build A Home Cafe?
I'm pleased to tell you how I set up my own cafe in my home as someone who adores coffee and is a certified coffee addict!
You are completely mistaken if you believe that making coffee at home can never compare to purchasing it.
Even yet, I can see how you could be thinking that getting a coffee from a cafe would still be more practical and cost-effective for you.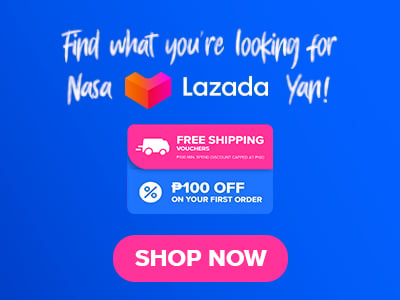 But did you ever think that those iced coffees, frappes, and espressos were overpriced? Others give the impression that the coffee itself doesn't taste all that great and that you are simply paying for the packaging.
Don't get me wrong, there are still other coffee shops that serve delicious coffee and have a relaxing environment. In those cases, you're more likely to remain and enjoy a cup of coffee than anything else, and that's where I can really relate.
But as the months went by, I came to the realization that getting out only to have a coffee might occasionally be inconvenient, especially if I'm not really in the mood to go out.
And since certain coffee shops no longer meet my expectations, I came to the realization that I should try to start and make my own cafe.
If you are already considering how to set up and begin making your own coffee, be sure to read this post from beginning to end because I will provide you a lot of information and advice you can use to start making your own home cafe.
Having trouble finding quality and reasonably priced coffee shop necessities such as a coffee maker, coffee grounds, syrups, and more? No longer worry; I've got you covered!
What are the Steps to build a Home Cafe?
The first thing you should think about when wanting to build a home cafe is, of course, how to go about setting one.
Knowing where to start is one of the most crucial factors to take into account since it will work as your guide and road map while you establish your home cafe.
Therefore, we've highlighted a few of the initial considerations that should be taken note in order to start setting up a home cafe, even if it's simply the little steps.
Budget
Budget will always be one of the factors you need to take into account since, without good budget management, how can you even begin to set up a home cafe?
Knowing your initial budget is crucial because it will help you plan where to start, how to make that budget to cover all of your needs, and which items you will need to buy to stay within your budget range.
Canvas
You may now go to the next step, which is to make a canvas, after managing your budget. While canvassing may be stressful and tiring, it is also one of the most crucial steps you must do in order to find the items that will best fit your budget range.
On the other hand, it might also be useful to check into and discover more about other brands and items that you'll need for your home cafe.
Research
Even though it may seem unnecessary, conducting some research may really assist you in starting to establish your own cafe. You may learn a lot and be much wiser while starting up a home cafe if you do some research on budgeting, planning, brands, and products that would be needed.
Look for a trusted and durable brands
It's time to start looking for reliable and long-lasting brands that would be suitable for your at-home cafe now that you've already calculated your budget, created a canvas, and conducted some research.
Your home cafe would benefit greatly from selecting a perfect, particularly durable brand because you wouldn't have to worry about fragile goods that, fortunately, wouldn't function well.
Essential Goods to Purchase for your Home Cafe 
Now that you already know what are some of the first few steps you need to be prepared for when setting up a home cafe, finding the best essential goods that would be necessary when setting up a home cafe comes next.
If you are a hardcore coffee drinker and enjoy discovering new coffee shops, you probably already know about some of these essentials.
However, if you are still confused, this would be a great resource for you since we will show you which brands are the best and most durable (rather than just aesthetically appealing) and which you can use for a very long time.
1. Coffee Machine
Of course, the first thing you should consider about purchasing when setting up a home cafe is a coffee maker.
You should invest in a trusted and proven to be durable brand instead of buying a not-so-expensive coffee maker that is aesthetically pleasing because as time goes on, it will surely start to malfunction, which could lead to a lot of stress for you.
Therefore, it is advisable to look for the best brand that would actually work well for a long time in order to avoid such issues. Here, we've provided a list of some of the top coffee maker manufacturers, all of which are available in the Philippines.
| | |
| --- | --- |
| Brand | Price (PHP) |
| Nespresso Essenza Mini | Starts at P4,099 |
| Kyowa Coffee Maker | Starts at P1,000 |
| De'Longhi Pump Espresso Coffee Maker ECP 35.31 | Starts at P10,800 |
| ASAHI CM-039 | Starts at P6,483 |
| B Coffee Co. Freshman Capsule | Starts at P2,999 |
2. French Press 
A durable french press could be a great alternative if a coffee maker is out of your budget range. A french press, on the other hand, would also be a good tool for a beginner if you are still not that skilled at brewing your own coffee.
We know that buying a coffee maker could be a big deal for some people, which is why we've also offered a list of the best and most reliable french presses available on Lazada and Shopee.
These presses are undoubtedly extremely inexpensive but of excellent quality.
| | |
| --- | --- |
| Brand | Price (PHP) |
| Ikea Upphetta French Press | Starts at P2,037 |
| Starbucks 4-cup stainless steel | Starts at P1,995 |
| Chefs Classic Dining Margaux | Start at P449 |
| Bodum Bodum | Starts at P1,700 |
| Kaxcio | Starts at P1,562 |
3. Ground Coffee
Now, after deciding whether you will already invest for a coffee machine or just stay put first with a french press, finding the best ground coffees should be the next thing you should look for.
What's the point of having the best coffee machine or french press if you wouldn't consider getting the best ground coffees as well?
There are actually a number of high-quality, reasonably priced ground coffees available right now in the Philippines, but there are still some brands that have excelled.
Therefore, we've provided a list of some of the country's most reputable and well-known ground coffees.
| | |
| --- | --- |
| Brand | Price (PHP) |
| What's Up Brew? | Starts at P210 |
| Bo's Coffee | Starts at P385 |
| Silcafe | Starts at P195 |
| Basilio | Starts at P330 |
| LION | Starts at P499 |
4. Syrup
A little syrup in your coffee is all you need to make your homemade coffee taste as good as what you would buy outside from a coffee shop.
Actually, adding sugar to your coffee will work just as well, but flavoring it with some syrups will improve the flavor greatly.
Of course, you should also look for the top-rated and well-known syrup brands because they won't surely let you down. You may already be familiar with some of these since they are commonly used by other coffee shops.
| | |
| --- | --- |
| Brand | Price (PHP) |
| Torani | Starts at P420 |
| Starbucks | Starts at P260 |
| Da Vinci | Starts at P470 |
| Lakanto | Starts at P599 |
| Hershey's | Starts at P199 |
5. Fresh Milk
And of course, without milk, your coffee wouldn't just be and taste good (unless you are into brewed coffee)  as milk captures the essence of coffee's flavor.
Any milk brand will suffice, but if you want to add a little something extra to your coffee, buying a nice milk brand could help improve the flavor.
Since practically all of these brands can be found in such supermarkets and/or even convenience stores, buying milk shouldn't be a problem any longer.
| | |
| --- | --- |
| Brand | Price (PHP) |
| Arla | Starts at P98 |
| Nestle | Starts at P90 |
| Emborg | Starts at P100 |
| Magnolia | Starts at P100 |
| Cowhead | Starts at P95 |
6. Milk Frother
Finally, if you're still curious about how the milk in the coffee you purchase from coffee shops thickens, all you need is a frother.
Making a milk frother is necessary if you want to start making your own cappuccinos and lattes.
There is no question that milk frothers are worth every penny you spend because they are so reasonably priced, especially when you take into account the fact that you won't have to spend as much money at the nearby coffee shop.
| | |
| --- | --- |
| Brand | Price (PHP) |
| B Coffe Co. | Starts at P199 |
| Daiso | Starts at P88 |
| Sweejar | Starts at P369 |
| Han River | Starts at P299 |
| EsoGoal | Starts at P569 |
Final Thoughts
Yes, setting a home cafe could be very expensive, but when you add up all the money you spend on the coffee you nearly always purchase, wouldn't it be much more prudent and practical to just start learning how to make your own?
Setting up a home cafe can be extremely expensive and stressful at first, but consistency and faith in the process are the only keys to success. Given how many things you need to look for, sacrificing part of your time is also important.
But, this would be a really fun and exciting moment especially if you are really into coffee! As you read this, we hope you will be considering the stuff and ideas that we've provided above. 
Rest assured that everything listed above will undoubtedly assist and make your dream home cafe become real. 
Read More:
What are the Best Shopping Sites in the Philippines for 2022
The Best Unlimited Korean BBQ Restaurants Philippines