Guide Critical Illness Health Insurance In The Philippines
Insurance is an important part of financial planning as a way to build strong financial foundation. It helps prepare for any untoward, trying events in our lives such as sickness or demise by providing financial assistance during the times that we need it.
According to the Department of Health, the leading causes of death in the Philippines are diseases related to the heart, diseases of the vascular system, pneumonias and cancers. Research study also shown that overwhelming number of Filipios (95%) will be forced to dip into their savings to pay for serious illnesses. Another study also revealed that Pinoys have to pay 75% of the cost when they get seriously sick.
If you look at the treatment packages of Philippine Heart Center, some of these procedures can run up to several hundred thousand pesos to over a million pesos.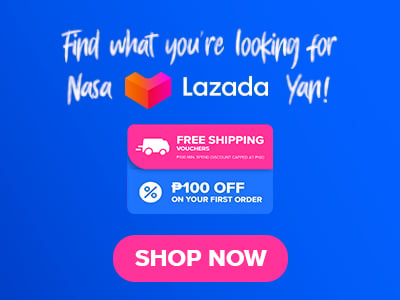 The saying is indeed true, "bawal magkasakit". (You can't afford to get sick.)
This article is going to look into health insurance products specific for critical illness available in the country.
What is critical illness?
All sickness is a concern, but critical illnesses are serious because they may need medical care immediately. Examples that come to mind are heart diseases, stroke, and cancer. They might also lead to terminal illnesses which are conditions that may impair the ability to live life fully because is one is too weak, rendered totally and permanently disabled, and/or have less chances of survival.
The costs of treatment may be also expensive. Hospital confinement, therapy and surgeries can easily run into several thousands to millions of pesos. These can bring poverty to most families of modest income.
Health insurance plan specific for critical illness
That's why in the market today, health insurance plans are tailored to insure against these critical illnesses. They are offered by insurance companies either as a rider or as a standalone plan.
A insurance rider is an add-on or supplementary contract to an existing life insurance plan or variable universal life, so it can't be bought separately. What it does is to widen what your policy can give. A basic life insurance may only give lump sum on the time of death to the beneficiaries. Adding a rider can include cash benefits on diagnosis of any covered major diseases.
A standalone plan on the other hand can be bought alone. The plans that you see here are all stand-alone.
Benefits of HMO
What are the usual benefits that you get when you get a plan?
The purpose of insurance is to help you through when you're severely sick, which is one of the financially challenging moments that can happen to anyone. All of plans that are discussed below provide cash that are generally given in lump sum when you get down with a serious sickness. Some may also provide a portion of the face value for minor illnesses which can be availed more than once.
Other benefits might include:
Income protection by way of daily or monthly financial assistance for hospital confinement, receiving intensive care, treatments, etc.
May include additional cash for accidents.
Death benefit.
The plan may be renewable or the coverage may last until old age.
There might be plans that also offer a savings component, where a fund gets accumulated over the years and becomes available for withdrawal at some later point in the future.
How is critical illness plan different from HMO?
An HMO or health maintenance organization plan gives you a certain virtual amount per year that can defray costs associated with any medical check-ups, hospitalization, and other healthcare services. The money is paid directly to the medical service provider such as hospitals, clinics, or doctors. So that means you don't get the money, it will be paid directly to your bill. The advantage is that such plans (depending on the services that are included) allow you to be admitted in a hospital (especially if it is within the network of partner institutions) without being asked to make a deposit.
The disadvantage is that the yearly limit may not be enough to pay for all expenses. This is where the critical illness plan comes in. It pays for diagnosis of serious illnesses to you, so you can use the money for treatment or any hospital bills that go over the HMO limit.
Are all diseases covered in HMO?
No.
This is one of the many frequently asked questions about insurance. Depending on the company and the specific plan that you get, not all diseases can be covered. This means that you have to know exactly the kind of illnesses that the plan helps financially protect you from.
Features of an HMO plan
What are the things that you need to look out for when you're trying to understand a plan?
Covered illnesses
Exclusions
Pre-existing conditions
Issue age
Cover age
Insurability
Term or whole life
Covered illnesses
As what has been said before, one of the things that you need to be careful when getting a plan is the number of diseases that are covered. Check the information or ask an explanation from the advisor. It also pays to look at the definitions of the following as they are very specific to any plans. Again, it is worth repeating that each provider and even each plan of the same provider has its own definition and coverage.
Dreaded diseases. This is the catch-all term to mean major or minor illnesses. Some companies use this to differentiate a group of diseases that are covered in the plan that are different or not included in another.
Major critical illness is medical condition that can lead to serious sickness, require immediate emergence care and/or long-term medical attention, may lead to lower quality of life, etc. Most plans in the market would give out lump sum amount when a claim is made, at which point the plan terminates.
Minor illness is any medical condition that are considered to be less serious than major critical illness. A few plans allow multiple claims with or without deductions to the amount insured.
Terminal illness is a medical condition that may have low chance of survival, lead to lower quality of life, or may render one to be permanently and totally incapacitated.
Exclusions
As the name suggests, these are diseases that are opposite to Covered Illnesses. If you fall sick, it doesn't mean you get the pay-out right away. There are specific medical conditions that are not part of the insurance coverage. For instance, not all types and severity of cancer are covered. So the rule is if the diagnosis is not part of the list of covered illnesses, then no pay-out is given.
Issue age
The issue age is the range of ages that the plan can be purchased. Some plans don't insure if one is too young or too old. Older customers are more than likely asked to pay more to get the same coverage as those who are younger, even not insurable anymore. Others also provide insurance for kids.
Cover age
The cover age is the age that the plan matures. Beyond this age, the plan terminates and no longer provides coverage.
Pre-existing conditions
You might also be asked for any pre-existing conditions. These are medical conditions that exist before you'd thought about getting a plan. You may be asked to disclose any previous diagnosis, hospital admission, medical tests, etc. The result would impact your ability to apply for an insurance, the amount of premium you're going to pay, the extent of insurance protection, and other such conditions.
Insurability
Insurability is a measure of how likely you can purchase the plan. Just like pre-existing conditions, it may affect your chances in getting a plan. Such factors include age, gender, occupation, health/medical history, etc.
Term or whole life
Insurance policies are either term or whole life. A term insurance is renewable on shorter period of time such as a year or five years so they're cheaper and they become more costly each time it renews. A whole life insurance covers you until old age, between 75 and 100 years old. It may be costlier, but you have the option to pay for the first 10 years or 20 years or until a certain age.
18 critical illness health insurance plans in the Philippines
The following products are arranged in alphabetical order. Take the time to do the necessary due diligence. Visit the links for each product and/or speak to the respective advisor for updated, complete information as well as the terms and conditions.
| COMPANY | NAME | ILLNESSES | COVER AGE | OTHER BENEFITS |
| --- | --- | --- | --- | --- |
| AXA | Health eXentials | 35 | 55 | Non-smoker insured can get 10% more cash benefits |
| AXA | Health Max | 56 | | Benefits for 18 minor illnesses |
| AXA | Health Start | | 55 or 65 | Includes built-in insurance for children against minor diseases |
| BPI-Philam | Critical Care 100 | 100 | 100 | Life and health insurance plan |
| BPI-Philam | Critical Care Max | 56 | 100 | Variable universal plan, also gives cash benefits on 11 early stage conditions |
| BPI-Philam | Critical Care Plus | | 100 | |
| BPI-Philam | Medlife Protect Plus | | 80 | |
| Citibank | BPLAC Critical Life Saver | 7 early stage conditions, 3 late stage conditions | | |
| FWD | Fight Plan | Cancer | | Cover for up to 15 years |
| FWD | Set for Health | | 75 | Cash benefit for 15 minor illnesses |
| Insular Life | Prime Care | 35 | | Monthly treatment allowance |
| Manulife | Health Choice | 60 | 75 | Daily hospital assistance, money back option |
| Paramount Direct | Primehealth Cash Plan | | 80 | Accident and monthly medical assistance |
| Philam Life | AIA CRITICAL PROTECT 100 | 100 | 100 | Includes Philam Vitality |
| PRU Life | Life Care Series for Critical Illness | 36 | 65 | |
| PRU Life | PRUWellness | | 65 | |
| Sunlife | Fit and Well | 100+ | 100 | Dividend-earning plan |
| Sunlife | LifeAssure | 36 | | |
1. AXA Health Exentials
AXA Health Exentials is an income protection plan that pays lump sum when the insured is sick with any of the 35 major serious diseases. Benefits include: cash on hospitalization of more than three days, additional cash for ICU confinement, additional cash when the serious illness renders the insured totally and permanently disabled, and ₱50k reimbursement for surgeries due to accident. Beneficiaries may receive payment on the insured's death within covered period and attributed to causes other than the covered serious sicknesses.
2. AXA Health Max
AXA Health Max insures people until the age of 100 years against 56 major illnesses and provides cash representing 20% (of and deductible to the total amount) for 18 minor illnesses that can be claimed twice for different sickness. The face amount minus minor illness claims is paid on diagnosis of major illness, death, or maturity on age 100 years, whichever comes first.
Over the years, the Advanced Health Fund accumulates and starting at age 70 years it can be withdrawn (and deducted from the benefit amount) to finance certain life events. Payment is flexible with the following options: 10 years, 20 years or until the age of 65 years old.
3. AXA Health Start
AXA Health Start is a for-family insurance program designed for single or joint account ownership for financial protection against certain cancer, heart-related, nervous system-related, and terminal diseases. It also pays 20%, deductible to the face amount, on diagnosis of certain minor illnesses. The joint account is open for spouses, parent with a child or between siblings, and the major critical sickness benefit is paid to whoever makes the claim first while the minor illness benefit can be used up to four times.
Another advantage is that it has built-in protection for children who can get against specific minor illnesses. The benefit can be claimed once and it isn't deducted to the face amount. AXA Health Start also gives back premiums paid minus all minor illness claims and provided no major illness claim is made upon reaching the age of 75 years old, subject to certain conditions.
It has life insurance component which pays whatever remains minus any claims for money-back option and minor illness claims when death occurs after 75 years old. If death occurs before 75 years old and no major critical illness claim is made, the cash benefit is the full amount deducted with any minor illness claims.
The policy can be paid up to 10 years (issue age is from 18 years to 65 years old) or up to 20 years (issue age is between 18 years to 55 years old).
4. BPI-Philam CRITICAL CARE 100
BPI Philam CRITICAL CARE 100 is a life and health insurance plan. The insured gets coverage up to 100 illnesses until the age of 100. Taking a closer look into the plan details, the plan covers 57 major diseases and 34 minor diseases, which brings the number only to 91.
To get the rounded figure of 100, the insured may opt to add the Cancer Booster, which is an insurance rider policy that covers nine (9) gender-specific cancer diagnosis. Other riders that can be attached to the primary plan include the Recovery Benefit, which gives income for "5 years after diagnosis of a critical illness".
Also, you can attach Payor's Benefit for Death and Disability, which is suitable for parents who purchased and are paying the plan for a child. Premiums are waived on when the payor (parents) meets untimely death or becomes permanently disabled before the age of 60 or before the child turns 25.
Issue age is between 0 and 65 years old.
5. BPI-Philam Critical Care Max
BPI-Philam Critical Care Max is a VUL plan that includes a health insurance with early stages benefits, life insurance and health fund. Cash benefits are given on 11 early stages conditions and diagnosis of any of 56 major critical illnesses. When diagnosed with any of the covered critical illness,
According to the details of the plan, the health coverage may expire at age 65. Life insurance and the health fund will still be in effect until age 100. Additional benefit includes death, dismemberment and disability due to accident. The health fund is the part of your premium payments that is saved and goes into a growing investment fund.
Issue age is between 18 and 65 years old.
6. BPI-Philam Critical Care Plus
The BPI Philam Critical Care Plus is a VUL plan that provides health insurance, life insurance, and health fund. There are no specific number of critical illnesses that are covered under the plan.
According to the details, it pays cash benefits on major illnesses, medical procedures, and accidents. The life cover protects until the age 100. And upon diagnosis of major illnesses, life protection continues with the waiver of premium. Moreover, optional benefits on medical reimbursement and weekly income can be attached by activating insurance riders.
Difference between Critical Care Max and Critical Care Plus? Critical Care Max has early stages benefits.
In addition, the health fund provides a means to take advantage of letting a portion of the premium to be invested in any of the company's funds: Peso Bond Fund, Balanced Fund, Growth Fund, Equity Index Fund 2, Philippine High Dividend Equity Fund, and the Odyssey Bond Fund.
More than that, payment of the policy can be accomplished by choosing either a 7- or 10-year payment scheme. Issue age of the plan is between 18 and 65 years old.
7. BPI-Philam Medlife Protect Plus
BPI Philam Medlife Protect Plus is a VUL plan that gives cash benefits of 90% on medical care expenses. Details show that the insured gets access to AVEGA, a network of medical providers and practitioners. For those who are 18 years old and above, they may avail of income replacement on days of being confined in the hospital, which can be up to ₱3,000 per day of stay. Benefits also extend on recovery when hospitalized.
In addition, life insurance benefit is provided which can be up to 90 times of the annual premium. Long term cover is effective up to 80 years old. Issue age is between 0 and 55 years old. A portion of the premium goes towards savings in funds by BPI-Asset Management and Trust Corporation (BPI-AMTC).
8. Citibank BPLAC Critical Saver Plan
Citibank BPLAC Critical Saver Plan is a five-year renewable term policy that can give cash payment on diagnosis of seven early-stage conditions and/or full amount when diagnosed late-stage cancer, stroke or heart attack. It also provides money for medical treatment and special compassionate benefit.
9. FWD Fight Plan
FWD Fight Plan is a unique plan designed as a safety net against any type of cancer for 15 years with a maximum cash benefit of ₱2 million. When the illness is diagnosed on early stage, 20% of the total cash benefits will be given with the remaining sum available for claim when it worsens or upon diagnosis of another cancer. Payment is flexible for five (5) years or five (10) years. The company is going to only to ask your personal information without the need to disclose family history, predisposition to certain types of cancer, etc.
10. FWD Set for Health
FWD Set for Health is an insurance plan that can help protect one's finances from the costly expenses of being seriously sick. The insured can file up to three claims for being ill with grave diseases, additional 20% benefit of the plan's face value for diagnosis of 15 less severe illnesses, as well as lump sum amount in case death occurs before turning 75 years old. Moreover, upon filing the first claim, all future payment is waived. In situation where there is no claim made before the age of 75 years old, all paid premium may be returned.
11. Insular Life Prime Care
Insular Life Prime Care health insurance that is renewable every year. As critical illness standalone plan, it insures against 35 critical illness and provides lump sum on diagnosis and another lump sum equal to 36 months of treatment when insured is totally and permanently disabled. The plan also provides access to a network of medical doctors to get second opinion.
12. Manulife Health Choice
The Manulife's critical illness insurance is called Health Choice which provides four benefits. One, it gives coverage upon diagnosis of one of the sixty (60) diseases. Two, it offers income protection where the insured gets a specific amount as cash support each day of hospital stay up to 1 year, so patient can get money even if one is not earning an income while in the hospital. Three, the company pays up life insurance amount upon untimely death. Lastly, the policyholder can have the option to get money back after 20-year coverage period.
Anyone who is at least 15 years of age and not older than 60 years old can apply, and there are some plans were insurable age can be lower.
The company also offers gender-specific insurance plans: Adam and Eve. Both plans provide life insurance and an income for coming down with any of the 35 serious illnesses. Adam is a health insurance tailored for men that covers male-specific cancers and provides a monthly income for the family when death occurs within the coverage period.
Eve is targeted for women that can pay up on diagnosis of female-specific cancers and some surgical procedures such as hysterectomy and breast tumor removal, pregnancy and newborn congenital complications.
13. Paramount Primehealth Cash Plan
The Paramount Direct Primehealth Cash Plan comes in four variants that can provide life insurance, double life insurance amount if cause of death is due to accident, a critical illness benefit and monthly medical cash assistance up to one year.
14. Philam Life AIA Critical Protect 100
Offered by insurance company Philam Life, the AIA Critical Protect 100 is available for anyone aged 0 to 65 years old. It addresses the existing need in the market for an insurance given to children who are newly born until the age 17 years old, an age range not usually given coverage by most policies.
Moreover, the plan can protect you from 100 critical illnesses until the age 100 years old. It is likewise attached with Philam Vitality, a wellness program aimed at maintaining optimum health while earning rewards.
The plan can be customized with three riders. You can get 50% higher benefit if you sign up for gender-specific rider should you be diagnosed with cancers specific to your gender. A five-year annual pay-out representing 10% of the main coverage can also be availed when the rider to receive recovery benefit is activated. Lastly, policies issued to minors (aged 0 to 17 years old) can attach a Waiver of Premium, which will waive all future payments if the payor of the account (parent or guardian) meets an untimely death or is declared to be totally disabled.
15. PRU Life Care Series for Critical Illness
The PRU Life Care Series for Critical Illness is a renewable one-year term insurance that helps pay for any one of the 36 covered illnesses. Applicants must be at least 18 years old to 64 years old. See other more important details below:
Life Care Advance Plus – a quarter of the rider's face value can be paid up to four times for separate diagnosis with one of the 10 serious sicknesses identified to be on early stages.
Life Care Plus – the insured who gets sick or has gone through surgical procedure due to any of the specified critical diseases can receive payment.
Multiple Life Care Plus – benefits are paid up when the insured is diagnosed with any of the listed diseases up to three separate occasions for as long the diagnosis is for different illnesses.
16. PRUWellness
The PRUWellness is another one-year term insurance from PRU Life UK that can ease the worries when one is sick and requires medical attention. Its various benefits include being paid for each day spent at the hospital, additional benefit for patients admitted in intensive care, cash for diagnosis of dreaded illnesses, refund for surgical expenses, and payment upon untimely demise. Here are more information about the benefits.
17. Sunlife Fit and Well
Sunlife Fit and Well is a whole life and health insurance plan that protects your financial nest from critical conditions and death. Plus, it provides life insurance that can provide the family much-needed help upon one's death. Cover age is up to 100 years old. Also, it is a participating plan so it earns annual dividends.
Some of the multiple features include:
100+ covered critical conditions
additional cash benefit upon diagnosis of covered cancers
life insurance
flexible payments
Upgrades to SUN Fit and Well Plus and SUN Fit and Well Advantage are available, and clients under these plans may choose to advance 5% of the face value starting age 65. For Advantage clients, the plan may "supplement your benefit" to cover for treatment, admission in the hospital, specialist consultations, recovery in one's residence and palliative care.
18. Sunlife LifeAssure
The Sunlife LifeAssure is a life and health insurance for critical illness rolled into one, and the policy stops when the benefit is paid up due to either one whichever comes first. It can help financially protect when one is stricken with one of the 36 covered diseases and surgeries. The insured's family can also rest easy because they may receive cash benefit as life insurance. This policy can be customized with the addition of insurance riders.
Why is critical illness insurance important?
Is critical illness plan right for you? Having insurance provides peace of mind. Getting the right kind of cover with adequate benefits can definitely help in not worrying during emergency situations.
It is suitable for everyone as it can minimize the costs of sickness. It is like a parachute to can protect from bankruptcy and making decisions that undermine your goals (such as selling corporate stocks at a loss or getting into huge mounds of debts).
Its purpose is to complement your existing Philhealth, employer-sponsored HMO/healthcare plan or your personal HMO and life insurance cover.
How?
Philhealth pays a specific amount of money depending on the sickness, and more often than not it can be inadequate.
Your employer HMO or healthcare plan may have certain exclusions, such as pre-existing medical conditions. Also, there can be a limit to how much of the hospital bills that they're going to cover such that when your total bill exceeds your HMO's annual benefit limit, you'd be forced to pay from your own pocket. More importantly, it gets terminated the moment you resign or retire from the company.
The critical illness cover comes in the minute that you're seriously sick of and/or need to go through very expensive procedures for a disease that is covered. Its benefit is issued to you unlike Philhealth and HMO where the benefits are paid directly to the healthcare providers, physicians and hospitals. Thus, you get the money and that gives you more control on how it is going to be spent.
What are the things you need to do before getting a critical illness policy?
It is worth repeating that you need to make sure that getting critical illness policy is part of an overall financial plan. Don't get a plan just because you heard someone else got one or that you're convinced by the words of an advisor (or, shudder, you're persuaded by this article). Avoid getting under- or over-insured.
Check the following:
PhilHealth
Employer insurance
Personal HMO and insurance plan
Your mandatory Philhealth membership is the first safety net. This can cover getting hospitalized for more than 72 hours, undergoing surgeries, availing of lab tests, medicines, and treatments.
Philhealth coverage covers almost all, if not all, diseases however most of the time the amount is not enough. That's where your employer insurance comes in. Some companies give employees and their dependents healthcare cover through HMO and life insurance.
How to apply for critical illness insurance?
1. Review your existing insurance
What insurance plans do you already have? And what kind of coverage are you looking for? These are questions that can help you decide. So if you have healthcare plans that you own personally and/or provided by your employer, check the coverage, exclusions, and termination.
2. Want to lessen cost? Buy insurance rider
Do you want to get a plan that can pay when one is sick with dreaded diseases but at a cheaper price? Get an insurance critical illness rider. This is applicable to those who already have an existing life insurance plan. Contact your company or financial advisor and inquire about adding more coverage through riders.
Depending on the plan, the rider is either coterminus or a yearly renewal plan. Co-terminus means that it expires the minute the life insurance policy expires, such as what happens when adding this rider to a term insurance. In the case of a whole life insurance such as variable universal plan or VUL, it renews each year.
Bear in mind that the insurable amount (the maximum amount of money) that the critical illness rider can give is generally limited to the face amount of the life insurance. So if the life insurance component is only going to pay ₱1 million, then the maximum money that can be insured in the rider may be set to only ₱1 million.
3. Due diligence
Now, if you don't have a life insurance plan yet or the insurance provided to you by your company cannot be customized, then you can purchase a standalone critical illness plan.
Visit websites of Philippine insurance companies. Search for their offers that fit you. Reach out and talk to advisors. Make sure that you are able to get information. Compare plans in terms of premium, covered illnesses, rules on pre-existing condition, etc.
Check which diseases are covered.
Get a clear definition of major critical illness, minor illnesses, dreaded diseases, and terminal illnesses. A few providers and even among similar products have a different consideration on these items.
Ask when the plan's benefits will be released. Is it upon diagnosis?
What severity of the disease that is considered for a claim? Is it early stage? Is it late stage?
What proofs would be required when making a claim? Are lab tests results needed? Will the company require a second opinion?
Make sure that you understand exclusions: those diseases that are not covered in your plan.
When is the end of the coverage? Ask how old a customer must be when the policy is no longer enforceable.
4. Prepare requirements
Once you've decided on a product, prepare valid identification cards, and application documents. You may be asked to provide details of previous hospitalization, name of doctor, diagnosis, medicines, lab tests results, treatment and result of the treatment.
Be ready to undergo medical exams and wait for the results.
Once your application is approved, pay the premium diligently according to schedule and keep the contract in a safe place.
References