Can GCash Receive Money from Abroad
Can GCash Receive Money from Abroad
GCash is a mobile wallet and digital payment platform that allows Filipinos to perform various financial transactions through their mobile devices. One of the most common questions among users is whether GCash can receive money from abroad.
For our fellow Filipinos, you might be interested in knowing if you can send money from abroad to your family's GCash account. We'll help you learn more about this topic, and we even have steps and everything you need to know about sending money to a GCash account from abroad! Let's go.
Can I Use GCash Abroad?
While you are in another country, you may be able to use the GCash app. You may download it, and access all of its features. However, you would need to have an active Philippine mobile number. Additionally, you have to set your sim card or your mobile phone number "Roaming". 
How to Send Money to GCash from Abroad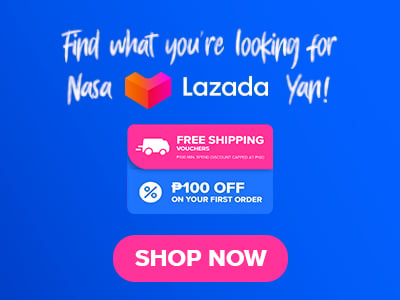 There are currently two ways that you can send money to a Philippine GCash account from Abroad. The first method is using a digital provider or a remittance service from a partnered company by GCash, depending on which country you are currently residing. We'll give you a list of the remittance providers that you can use to transfer money.
Next, you can also send via PayPal. This is very common especially when there are no accredited GCash remittance companies in the foreign country you are currently working at.
Now, let us take a closer look at these two methods.
Method 1:GCash Remittance Partners
Here's a list of the GCash remittance companies that you can use to send money from abroad.
COUNTRY
REMITTANCE PARTNER
Andorra
Skrill
Australia
Panda RemitRemitlyRocket RemitSkrillWirebarley
Austria
Remitly Skrill
Bahrain
bWalletIthmaar BankLulu Exchange
Belgium
RemitlySendwaveSkrill
Brunei
Siammali Send
Bulgaria
Skrill
Canada
RemitlySendwaveTelcoinWirebarley
Cambodia
AMK
Colombia
Skrill
Croatia
Skrill
Cyprus
TransferGalaxy
Czech Republic
Skrill
Denmark
Remitly Skrill
Estonia
TransferGalaxy Skrill
Finland
Remitly Skrill
France
RemitlySkrillSendwaveSmallworld
Germany
RemitlySkrill
Smallworld
Greece
TransferGalaxySkrill
Hong Kong
Alipay Hong KongPacific AcePanda RemitSkrillWirebarley
Iceland
TransferGalaxySkrill
India
Skrill
Ireland
RemitlySendwaveSkrill
Israel
Global RemitSkrill
Italy
RemitlySendwaveSkrillSmallworld
Japan
Panda RemitSBI RemitDCOM Express MoneyJapan Remit Finance
Korea (South)
Cross RemittanceGmoneyTransWirebarleyGME RemittanceHanpassCoinshotSkrill
Kuwait
Warba BankUnimoniLulu Exchange
Latvia
TransferGalaxy Skrill
Lithuania
TransferGalaxy
Luxembourg
Skrill
Macau
Pacific Ace
Malaysia
Lucky Money Inc.TikFXSkrillLulu Exchange
Malta
TransferGalaxy Skrill
Mexico
Skrill
Morocco
Skrill
Netherlands
Remitly
New Zealand
Panda RemitWirebarleySkrill
Norway
Remitly
Oman
UnimoniLulu Exchange
Poland
TransferGalaxySkrill
Portugal
TransferGalaxySkrill
Qatar
UnimoniLulu ExchangeOoredoo
Romania
Skrill
Saudi Arabia (Kingdom of)
Saudi Arabia British BankSkrill
Serbia
Skrill
Singapore
Panda RemitRemitlySingtel Dash
Slovakia
TransferGalaxy Skrill
Slovenia
Skrill
Spain
RemitlySendwaveSmallworld
Switzerland
SmallWorld
Sweden
RemitlyTransferGalaxy
Taiwan
Far East RemitEEC(EMQ Send)
Tunisia
Skrill
Turkey
Senderpayment
United Arab Emirates
Al FardanInstant CashPayIt First Abu Dhabi BankPyypleWall Street ExchangeLulu Exchange
United Kingdom
AzimoPanda RemitSendwaveSkrillSmallWorld
United States of America
Lucky Money IncPanda RemitRemitlySkrillSendwaveWirebarleyXoomSmallworldLBC US
These remittance partners are usually available in smartphone applications. All you need to do is the following:
Step 1: Log in or sign up into the GCash Remittance partner application/website
Step 2: Fill out necessary information (Registered GCash phone number, Name, PH Address)
Step 3: Put in your preferred amount
Step 4: Wait for the confirmation
Method 2: Paypal
Now, let us check how you can transfer money from Paypal to GCash:
Use your login information, such as your username and password, to access your GCash account.
In the GCash app dashboard, choose Cash-in. After that, select PayPal from the Global Partners and Remittance menu.
Input the desired amount, keeping in mind that the minimum transfer from Paypal to GCash is P500.
The amount entered will be displayed when you click Next so you can make sure it's accurate before confirming. Tap Confirm if the amount is right.
After you confirm, you will be greeted with a display informing you that your transaction is being completed.
You will be notified by SMS when your transaction is finished.
Similar to that, you will get an email from PayPal informing you that your account has been charged the cash-in amount.
Your funds will then be successfully credited to your GCash wallet, and GCash will notify you through SMS of this.
Finally, you can verify the transaction's success by checking your GCash or PayPal balance.
Note: The fact that GCash is a free service and allows transfers at any time is a benefit. Nevertheless, you can only withdraw PHP 500 at a time from PayPal to GCash.
Keep in mind that you can only transfer PHP balances, thus before using the Services Option, you must convert your PayPal account's currency to PHP.
Moreover, you can use the Global Partners and Transfers tool to send money from GCash to PayPal.
FAQs About Sending Money from Abroad to GCash
Is there a maximum amount I can transfer into a GCash account from abroad?
Indeed, there is a PHP 100,000 cap on the amount that can be sent from overseas to a GCash account. The wallet limit for a Fully Verified GCash account is the same as this cap.
Which GCash account types are eligible to accept online transfers from abroad?
International remittances can only be received by Fully Verified GCash accounts. You might wish to ask them to upgrade to a Fully Verified account if your recipient in the Philippines only has a Basic GCash account. In addition to getting access to many more helpful GCash goods and services, doing so is rather simple.
How do I get money sent to my GCash account?
It is quite straightforward and quick for you to receive the funds if you are the recipient of an online remittance that someone placed into your GCash account from abroad. You can get the remittance amount in one of two ways:
Simply request that the payment be made to your GCash account. If they do that, there is nothing else you need to do, and as soon as the money transfer firm has successfully completed the remittance transaction, you have immediate access to the money.
Alternatively, you can use your GCash app and a Western Union or MoneyGram reference code to claim the remittance money.
Receive Money on Your GCash Account Internationally Today!
We'll give you another update once we discover a new way to receive money internationally to your Gcash account!