FoodPanda vs. Grab Food Philippines
Did you know that the concept of food delivery has been around since the Joseon era in Korea? If you don't believe it, you better do because the scholar Hwang Yun Seok narrated in his book that he had naengmyun (cold buckwheat noodles) delivered to him in 1768.
If that came as a shocker for you, here's another one: the first recorded pizza delivery happened in the 19th century, specifically when the King and Queen of Italy visited Naples in 1889.
The Queen got sick and had chef Raffaele Esposito cook pizza and deliver it to her personally. Ha! Imagine food delivery in the 18th and 19th centuries! Fascinating how food delivery came before electricity and cars, right?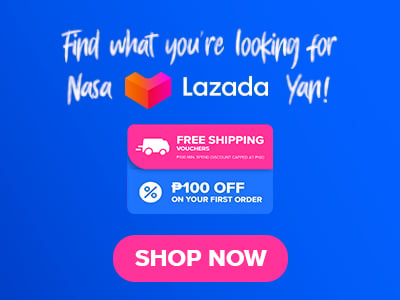 Now that we're in the 21st century, the century of technological advancements and the rise of social media, I doubt anyone can imagine a life without food delivery.
Especially after the COVID-19 pandemic made it unsafe to go outside, ordering food online and having orders delivered right to our doorstep became the most convenient and safest option to satisfy our food cravings.
As people started to order food online more often, apps and websites that offer food and grocery delivery services emerged.
If you're from the Philippines, I'm sure you've tried GrabFood and Foodpanda at least once. Because, duh! These two are the leading food and grocery delivery platforms in the country!
What is Foodpanda and GrabFood?
Owned by German multinational online food-delivery service Delivery Hero, Foodpanda calls itself the leading global online food delivery marketplace. Foodpanda was launched in June 2014 in the Philippines and has grown to over 1,000 partner restaurants nationwide.
It operates an app and a website where customers can browse various menus and place orders for home delivery and self-pick-up.
GrabFood, on the other hand, officially launched in the Philippines in November 2018 as a subsidiary of the Singaporean multinational technology company that provides transportation and food delivery services to its customers.
Like Foodpanda, users can order from various restaurants and have them delivered or prepared for self-pick-up through GrabFood's app and website.
Which is Better?
In this article, we'll compare the quality of the service Foodpanda and GrabFood provide to their customers to determine which of the two is the better food delivery platform. To do this, we'll take a look at the following criteria:
Coverage Area
Delivery Fee
Payment Options
Delivery Speed
Coupons and Discounts
Customer Service
Order Tracking
Coverage Area:
Foodpanda
As of 2022, Foodpanda delivers to over 900 cities in the Philippines. Think this isn't true? Then check out the official list of cities where Foodpanda's food, grocery, and everyday essential delivery services are available at Cities where foodpanda Philippines delivers.
GrabFood
GrabFood's food delivery service is available in 38 cities in Luzon, 8 cities in the Visayas, and 6 cities in Mindanao. That equals 52 cities nationwide. You can check out the official list of cities where GrabFood delivers at GrabFood Service Areas and Operating Hours.
WINNER: Foodpanda
I mean, come on! 52 cities versus 900? Yeah, there's no doubt that when it comes to coverage area, Foodpanda's got the competitive edge.
Delivery Fee:
Both GrabFood and FoodPanda do not have fixed delivery rates. Both platforms' delivery fees vary based on the following factors:
Location
Time of the day
Demand
To determine which food delivery app is better, I used both services by placing similar orders from the same restaurants at the same time of the day. Here's what I found:
As you can see in the comparison above, you'll notice that FoodPanda charges a much cheaper delivery fee than GrabFood.
However, because FoodPanda requires a minimum order value, you'll have to pay the difference if you don't meet that value.
WINNER: FoodPanda
Since we're talking about delivery fees, if we're looking at the gross delivery fee without the minimum order value difference, it's clear that FoodPanda's is cheaper than GrabFood's.
Payment Options:
Both FoodPanda and GrabFood have multiple payment options. Here are the payment options for the two platforms:
Foodpanda
Cash on Delivery
GCash
Credit/Debit Card
PayPal
GrabFood
Cash on Delivery
Credit/Debit Card
GrabPay
WINNER: FoodPanda
While the two platforms almost have the same number of payment options, FoodPanda wins because cashing in money to your GrabPay or GrabWallet from GCash has a 15 PHP charge.
Delivery Speed:
While the estimated delivery time for food orders often depends on the distance between the restaurant and the delivery location, along with the distance between the delivery driver and the restaurant, there isn't one fixed delivery speed for both FoodPanda and GrabFood.
However, GrabFood boasts an average delivery time of a little or a few minutes over 30 minutes. FoodPanda, on the other hand, is yet to boast a better delivery time. Nevertheless, delivery delays are sadly inevitable, and we should be considerate to our FoodPanda and GrabFood riders.
Coupons and Discounts:
Based on my experience, when it comes to coupons and discounts, GrabFood offers discount vouchers, but most are only applicable for high-spend orders.
FoodPanda, on the other hand, has loads of free vouchers, and most of these coupons or vouchers are available on their website.
Customer Service:
Foodpanda and GrabFood let customers enjoy a feature that allows them to leave a short note about their order to the rider. Most customers use this feature to request change for a large bill or give specific instructions on their order.
For example, they can send their assigned riders instruction like removing or adding certain ingredients to their food.
Both also have a pre-order feature, where you can schedule your order to be delivered. This feature is convenient when the restaurants they're ordering from are busy or closed.
Overall, FoodPanda and GrabFood are very considerate of their users' needs and put their best in entertaining customers, especially with both platforms having live chat features to contact customer support agents to help them with their concerns.
Order Tracking:
In updating customers on the status of their orders, there's no doubt that the two food delivery platforms do a great job.
Both FoodPanda and GrabFood allow their customers to check on their orders in real time. Customers can check on the device where they placed their food delivery orders if the restaurant's still processing their order, preparing it, or if they're already out for delivery.
The two show the estimated delivery time, which is subject to changes due to factors like the business of the restaurant, traffic, and many others.
Results
In this review, one food delivery platform emerged victorious, having better service in terms of coverage area, delivery fee, payment options, and coupons and discounts.
While the two platforms are at a tie when it comes to delivery speed and order tracking, FoodPanda beat GrabFood without a doubt in this article.
With FoodPanda being a game player in the delivery service industry for so long, it shouldn't be surprising that they're getting the job done and doing it well.
So show FoodPanda some love and support, but make sure you're not in a rush to eat, and you can meet their minimum spending value when placing your order!
Final Thoughts
Now that you know which platform is better, we hope you start placing orders with that knowledge. But clearly, there's no doubt both FoodPanda and GrabFood are the leading food delivery platforms in the country for a reason, no matter which one is better.
So, trust us when we say it doesn't matter which platform you use to order your food from as long as you're receiving the service you need and deserve! We at Peso Lab suggest you try out both food delivery platforms' services to figure out which platform for you has something better to offer.
Always remember the following when choosing a delivery platform to use for your food orders:
You should choose a platform that can and will get your food to you safely and securely.
You should choose a platform that provides consistent services.
You should choose a platform that has your best interests.
If you remember these things, you'll have options and ultimately find the best platform for you.
In this article, while we compared FoodPanda and GrabFood to determine which food delivery platform is better, we realized both platforms have their strengths and weaknesses, but that doesn't change the fact that both still provide convenience.
Food delivery has gone a long way from its origins, that date back to the 1700s. So, come on!
Make the most out of the services we have now, and check out what foods are available in FoodPanda and GrabFood that can satisfy your cravings and hunger!
Read More:
How much is Netflix in the Philippines?
The Best Unlimited Korean BBQ Restaurants Philippines