Flexiprotect Everything You Need To Know About AXA Philippines Term Insurance
Do you want to know term insurance products that are available in the Philippines today? Then, this article is a great place to start as we're going to discuss FlexiProtect from AXA Philippines is the right fit for you.
What is term insurance?
A term insurance is a basic policy that financially protects you from sudden and unexpected death. It is considered basic because you are only covered for a specific period of time. There is a need to renew the policy when the period of insurance expires, and the renewal price usually is a bit higher than the last for essentially getting the same benefits.
In a separate article on the top term insurance products in the Philippines, we've covered its benefits, advantages, and disadvantages. You may want to head out there first and then come back here after.
What is FlexiProtect?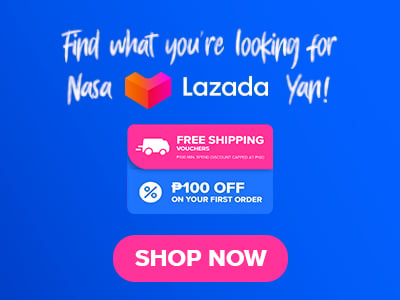 FlexiProtect is the best term insurance product offered by AXA Philippines. Once purchased, your policy will insure your life for at least five years. It pays out whatever is the insured amount to your insurance beneficiaries in case of untimely demise.
Below are some of the fast facts about FlexiProtect.
| FEATURES | DETAILS |
| --- | --- |
| Name | FlexiProtect |
| Type | Term insurance |
| Period of coverage | 5 years |
| Minimum insured amount | ₱1 million |
| Premium | Regular payment or single payment |
| Minimum premium | ₱12,000.00 (regular pay) / ₱50,000.00 (single pay) |
| Payment mode | Annual, semi-annual, quarterly or monthly |
| Renewal | Every five years until age 70, whichever is shorter |
| Issue age | 18 to 65 years old |
Term. The term is the period of time that you are covered. For FlexiProtect, the minimum coverage is 5 years. Currently, there are no other variants of this product.
Sum insured. There is a minimum sum insured of ₱1 million. This means that anyone who wants to purchase can start coverage at this amount, although a minimum premium is also prescribed. Lower sum insured is not available.
Premium. There are two ways that you can pay the premium. You can pay it at once (single pay) or you can pay it in regular amounts.
Minimum premium. The minimum premium simply means the least amount of premium that is allowed by the policy. Currently, it is ₱12, 000.00 for regular pay and ₱50,000.00 for single pay. Lower premiums are not available.
Payment mode. For regular pay, you can choose to pay annually, semi-annually, quarterly, or monthly.
Renewal. The policy is renewable after 5 years or until age 70 years old, whichever is shorter. The maximum renewable age is 74 years old.
Issue age. The issue age is at least 18 years old until 65 years old. People who are either too young or too old may not be able to buy the policy.
What are the advantages of FlexiProtect?
Below are the benefits once you purchase FlexiProtect plan.
Flexibility. You have many options when paying your plan. You can choose to pay for the next five years all at once. Or if you choose regular pay, you can do settle your balance every year, six months, three months, or monthly.
Affordable. Because the plan does not earn any interest or dividends, its premium is relatively cheaper compared to other policies.
Value for money. By buying term, you can get the most coverage out of your premium.
Same coverage and premium. Within the term, your sum insured and your premium remain the same. There are no surprise increases as long as you're within the coverage of the plan.
Easy renewal. Your policy can be renewed at the end of each term. No need to get coverage for your entire life. You can choose to get a policy five years at a time.
No medical underwriting. There will be no need to submit medical proof when renewing your plan.
Convertible. The policy can be converted to a permanent plan before renewal, the policy is enforce (that is, paid), and the insured person's age is below 70 years old.
Surrender benefit. There is guaranteed cash value limited for single premium pay.
Attachable riders
FlexiProtect can be customized to suit your particular needs. This can be achieved by attaching insurance riders or supplementary contracts. Riders can provide insurance coverage of other aspects of your life.
Shield. The Shield rider gives you peace of mind by insuring you against critical illnesses. Should you be diagnosed with cancer and other eligible serious diseases, you may receive benefits equal to the sum insured that you agree on.
Care. The Care rider acts as your income protection. It replenishes lost income due to hospitalization. If you get admitted to a hospital for more than the specified number of days, AXA Philippines will pay for each day of your admission.
Secure. We never know when emergencies strike. With Secure rider, also called accidental death and dismemberment, it protects you from any untoward accidents, major burns, and injuries.
Waive of premium. The waiver of premium allows you to enjoy the benefits of the policy even when you are no longer able to pay the premium due to disability. If you are eligible for any health conditions under the rider's terms and conditions, your policy continues to be deemed enforceable even when you are not paying the required premium.
Is FlexiProtect right for me?
If you're looking for value for money, FlexiProtect is a perfect fit. You get the most bang out of your buck. By paying an affordable premium, you can get higher coverage compared to a whole life policy.
Getting a term insurance is a great first step for people who are still new to financial planning. If you're still on the fence whether to get a VUL plan (an insurance policy with investments) or invest in direct stocks, then having a term policy in place would allow you to get insured while you take your time in making your decision.
Also, if you're planning to quit your job and concerned that you might lose the insurance that was part of your employment, then purchasing a term policy is actually a good buffer.
Lastly, buying this policy is also great if you're investing separate from your insurance, a strategy that is called BTID (buy term, invest the difference).